No recent updates in this category.
Why not...
Fabiola Sully hasn't earned any badges yet... have you?
General

Music

i have too much artist to name. most of them are in my ipod. i listen to jazz

,

r &b

,

music from the 70's

,

80's

,

and 90's

,

house

,

disco

,

alternative

,

hip hop

, and easy listening. div style="text-align: center; margin-left: auto; visibility:visible; margin-right: auto; width:450px;">

..

Movies

i like independent

,

comedy

,

romantic

,

and new age movies. my favorites are love & basketball

,

true lies

,

mo' better blue

,

girlfight

,

love jones

,

clueless

,

the lion king

,

pretty in pink

,

soul food

,

muriel's wedding

,

my best friend's wedding

,

get on the bus

,

class act

,

boomerang

,

gang related

,

never been kissed

, and few others that are not coming up in my head..lol

Angels Can't Help But Laugh (Trailer)Add to My Profile

|

More Videos

Television

currently

, there are a few shows i like and watch religiously. most the stuff i like are in re-runs or on dvd. i like in loving color,

the golden girls

,

night court

,

living sinle

,

fame

,

ny under cover

,

melrose place

,

will % grace

,

the george lopez show

,

sex and the city

,

queer as folk

,

soul food- the series

,

the bernie mac show

,

moeday night raw and smackdown

,

girlfriends

,

a different world

,

and a few show from the 70's and 80's

Heroes

walter dean myers, mary monroe, toni morrison, sade, my mom, stevie wonder, mary j.blige, claude mckay, queen latifah
About me:
.. ..
..
My Favorite MySpace 2.0 Layouts
I am a new writer who hopes to become published in the future. i write poetry and working on my first novel. i have been writing since i was 17 years old. i came back to writing in 2003 after a hiatus and felt that i have something to give and say. when i am not writing i work in the medical field and my degree is in health information management. i hope i can do some poetry readings and lectures in the future in ny or out of state. and i would like to travel more in the future. but i wanted to see more. you can reach me at mysticpoet729@gmail.com

Hosted at YourSpaceNow.com

My book of poetry, "Finding the Way Home," has been published and released June 2009. You can purchase my book on amzon.xom and/or my sit http://outskirtspress.com/findingthewayhome I am open to comments.

Your Aura is Purple
Your Personality: You're a dreamer and visionary. You believe you were put on this earth to do something great.

You in Love: You're very passionate but often too busy for love. You need a man who sees your vision and adopts it as his own.

Your Career: You need a job that helps you make a difference. You have a bright future as a guru, politician, teacher, or musician.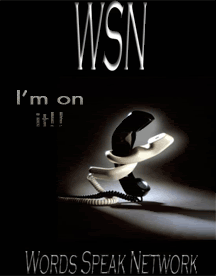 You can always read my latest work on my Edit Red Writer Profile >>>
.. ..

@~~ME~~@:



Name:
fabiola sully
Birthdate:
jully 29, 1975
Location:
long island, ny
Eye Color:
dark brown
Hair Color:
dark brown
Height:
5"4
Weight:
not ready to disclose that info..lol
Piercings:
one on each ear
Tatoos:
none..afraid of the needle
Boyfriend/Girlfriend:
none yet
Overused Phraze:
you done what i am sayin'
Best physical feature:
my eyes
@~~Favorites~~@
Food:
hamburgers and pizza
Candy:
dove
Number:
9
Color:
red and purple
Animal:
cat
Drink:
snapple
Alcoholic Drink:
screwdriver
Letter:
b
Music:
jazz, alternative, r &b, club, techno, and anything from the 70's 80's and 90's
Band:
earth, wind & fire
Song:
lovely day
Actress:
nobody in particular
Actor:
same thing
Movie:
too many to choose from
TV Channel:
vh1 soul
TV Show:
living single and golden girls
Stores:
ashly stewart, target, lane bryant, macy's
Hang out Spot:
starbucks
@~~ Your~~@
Bedtime:
12 am
Most Missed Memory:
too many
First thought waking up:
i don't want to go to work
Best friend:
joann, she's in philli
Weakness:
nervous speaking in public and worries alot
Fears:
i won't able to do want i want because of people's opinions and expections of me and not trudsting myself.
Longest relationship:
1 year
@~~Have You~~@
Ever Drank:
yes
Ever Smoked:
no
Pot:
no
Ever been drunk:
yes
Ever been beatin up:
yes
Ever beaten someone up:
yes
Ever skinny dipped:
no
Ever kissed opposire sex:
yes
Ever kissed opposire same sex:
no
@~~Random~~@
What country do you want to visit:
spain and the cabribean (n0 specfic island)
Do you like thunderstorms:
no
Get along with parents:
at times
Health freak:
no
Believe in yourself:
sometimes
Want to go to college:
already did it but wanted to go away
Do you smoke:
no
Do you drink:
yes
Shower daily:
yes
Been in love:
no
Do you sing:
not very good
Want to get married:
no
Do you want children:
no
Hate anyone:
yes
What kinda of car do you drive:
1991 toyota carmy
Do you like it or them:
no
Do you like motorcyles or 4 wheelers:
no
Do you own one:
no
What do you do for fun:
no
Have any pets:
no
What are your goals in life:
currently to promote my poetry and other works and do some public readings
Take this survey or other MySpace Surveys at PimpSurveys.com
a href="http://www.myspace.com/themyspacepoetsociety">
..

MySpace Music - faby's songs playlist by Fabolous (poet and writer) on MySpace Music - list
http://music.myspace.com/index.cfm?fuseaction=musi...

few of m favorite songs




..
fabiola sully playlist by Fabolous #poet and writer#
http://music.myspace.com/index.cfm?fuseaction=musi...
fabiola sully playlist by Fabolous (poet and writer)
Shared via AddThis
songs i enjoy
fabiola sully playlist by Fabolous #poet and writer#
http://music.myspace.com/index.cfm?fuseaction=musi...
fabiola sully playlist by Fabolous (poet and writer)
Shared via AddThis
Who I'd like to meet:
i would like to meet people at different walks of life. i also want to meet other writers and people in the arts and films. mostly because i am into writng, indepent movies, the theater and the arts myself. i am also interested in people who have traveled and know of some traveling groups i can take part of and people who ar not afraid of showing there weirdness and uniqueness to themselves. you can email me at mysticpoet931@gmail.com or mysticpoet729@gmail.com as for celeberties(and people), i like to meet: the rock (dwayne johnson) sade lenny kravitz india arie prince queen latifah ll cool j stevie wonder etta jsmes chris rock janet jackson nikki giovanni jill scott wyclef jean lauryn hill spike lee savion glover edwidge danitcat(sorry for the misspelling) mary monroe
Status:

Single

Here for:

Networking, Friends

Hometown:

LI/NY

Orientation:

Straight

Body type:

5' 4" / Some extra baggage

Ethnicity:

Black / African descent

Religion:

Catholic

Zodiac Sign:

Leo

Children:

I don't want kids

Smoke / Drink:

No / Yes

Education:

College graduate

Income:

Less than $30,000
Molloy College

Rockville Centre, NY

Graduated:

N/A

Degree:

Bachelor's Degree

Major:

health info managment

Minor:

liberal arts

1996 to 1999