Play

Play Next

Add to queue
Genre: Alternative / Rock

Location Toulouse, Sélectionne ta région., Fr

Profile Views: 358753

Last Login: 2/5/2013

Member Since 9/27/2005

Website http://www.msplinks.com/MDFodHRwOi8vd3d3LmZhY2Vib29rLmNvbS9mYWNlLmIucm9jaw==

Record Label Face-b Prod

Type of Label Indie

Bio

L'Évangile selon Face-b, c'est une histoire vieille comme le monde: trois saltimbanques qui suivent leur étoile aux reflets Rock, en traçant sur les routes le sillon de leurs mélodies sauvages. Le rythme est soutenu et les ambiances variées, la voix est rageuse et les guitares saturées... des textes contemporains abordent nos travers, avec simplicité et panache, autant qu'ils croquent des ambiances enivrantes... une musique directe et racée pour un public qui leur ressemble! Depuis huit ans, ils ont déjà partagé trois galettes (les Ep "Le progrès" en 2003, "Des plantes et des carnivores" en 2005, "Face-b" en 2006), tiré la fève d'un premier album fiévreux ("Des Faux-Semblants" en 2008) ; et à trinquer à la santé des rois, il se pourrait que leur prochain album soit celui de leur couronnement. face-b a actuellement partagéla scèen avec : hushpuppies, deportivo, asyl, eiffel, bb brunes, charly fiasco, the dodoz, Ivan Julian (ex Voidoids), brooklyn, apple jelly, magyd cherfi, the craftmen club, franck turner (Uk), capsula... et bien d'autres groupes qui n'ont jamais réussi à tenir l'apéro...

Members

guitare/chant : Matthieu P * basse : Mathieu L * batterie : Raphaël L

Influences

60's / 70's / 90's / 00's etc ...

Sounds Like

Management/booking/dates/presse : face.b.pro@gmail.com +33(6) 31 77 44 11 Contact technique/son : pierrot.feau[@]hotmail.fr Contact groupe : face.b.pro[@]gmail.com
Bio:
....
Face-b un groupe élégamment schizophrène, côtoyant autant la scène pop que punk, influencé autant par la magie des sixties que par le rock marginal des années 80 froides et dures, comme des années 90, brûlantes, rugueuses.
///////////////////////////////////
"Des Faux Semblants" sortie nationale le 30 janvier 2009.
! Click to buy !
///////////////////////////////////
face-b a actuellement partagé la scène avec: hushpuppies, deportivo, asyl, eiffel, bb brunes(The Young and the Restless ?), charly fiasco, the dodoz, Ivan Julian (ex Voidoids), brooklyn, apple jelly, magyd cherfi, space jahourt, the craftmen club, franck turner (Uk), khod breaker, capsula (Argentine), openightmare, sortie 15, diogen, bruit qui court... et bien d'autres groupes qui n'ont jamais réussi à tenir l'apéro....
..
Inscription Newsletter face-b
..
..
.. ..
Face-b
..
..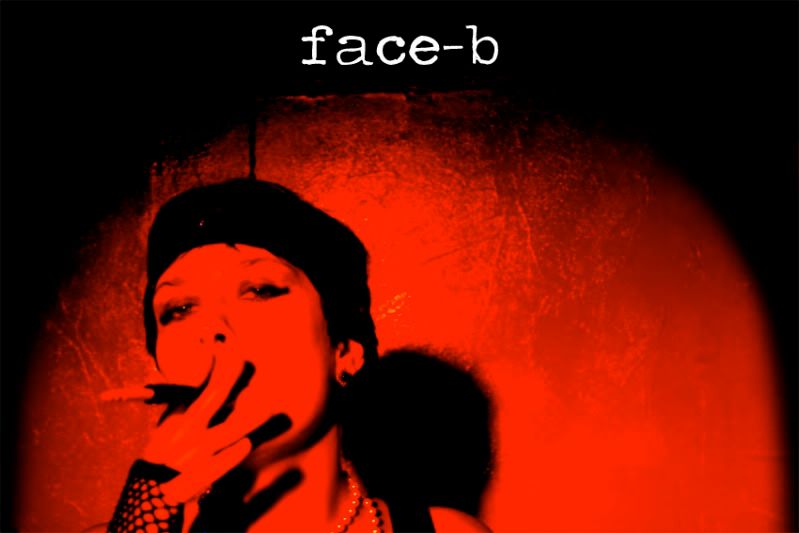 ..
Member Since:
September 27, 2005
Members:

guitare/chant : Matthieu P

basse : Mathieu L

batterie : Raphaël L

Influences:
60's / 70's / 90's / 00's etc ...
Sounds Like:

Face B : des faux semblant - écoute intégrale
-Le concert
L'album sera disponible lors des concerts, ainsi que des beaux t-shirts...
Management/booking/dates : face.b.pro@gmail.com
///
Relations presse : Mulot : +33(6) 31 77 44 11
face.b.pro
[@]
gmail.com
///
Contact technique : Pierrot : +33(6) 62 31 84 08
pierrot.feau[@]
hotmail.fr
///
Contact groupe :
faceb31[@]
aol.com
///
DISCOGRAPHIE
----------------
PREMIER ALBUM - disponible partout
Des Faux-Semblants
face-b prod - 2008
EP - Epuisé
Face-b
face-b prod - 2006
EP - Epuisé
Des plantes et des carnivores
face-b prod - 2005
EP - Epuisé
Le progrès
face-b prod - 2003
COMPILATION
----------------
Le titre « Nos chances » présent sur la compilation jeunes talents
plébiscité par «Le Mouv' »
Mvs Records - 2008
Distribution nationale
Record Label:
Face-b Prod