No recent updates in this category.
Why not...
ian ethan vloke-wurth hasn't earned any badges yet... have you?
General

I am commercial, editorial, and fine art photographer, documentary filmmaker, conceptual artist, and music creator, a collector of one of a kind vintage photography.

My interests are Technology, Ted Talks, Vellum Paper, Conceptual Thinking, Perception, Geodesic Domes, Bell Jars, Algorithms, mobius Loops, Meditation, Spirituality, Hot Tea, Iceland Poppys, Intelligent Women, Touching Soft Skin, Lilys, Styrofoam, Microbes, Sleeping in, Dreaming while sleeping, Blackberry mail, Minimalism, Port Wine, Rose Water, Bvlgari rose, Dictionaries, Rain, Self-realization, Handwritten letters, Natural Light, The color black, Convergence, Casual Thought, Chess, Apple Mac Dual G5, German engineering, Moog synthesizers, Kurzweil, Shergold Marathon 6 string bass guitar, Peter Hook, Ian Curtis, 23 envelope, V23, Vaughan Oliver, Robin Guthrie, Will Heggie, Elizabeth Fraser, Simon Raymonde, Ivo Watts-Russell, 4AD, Tesla Coils, Eric Saks, Harlod Budd, Joe Frank, Ridley Scott, OQO computer, Curta mechanical calculator, New York City, Chicago, Japan, Paris, Los Angeles, Found photographs, Contax, Leica, Voigtlander 40/1.4 lens, Lomo, Toy Cameras, Hogla, Diana Plastic Camera, Pinhole Cameras, Minolta 16, Super 8mm, 16mm film projectors.

--- Magazines:
PDN, RES, Wallpaper, Dwell, Scientific American, National Geographic.

--- Other ramblings include:
Cyclical loops, Indiscriminate assortments, Ambitious consumers, Purveying attitudes, Buyers regret, Miscellaneous subtitles, Treacherous intrigues, Subtle disillusionment, Obsequious, Usurious interest rates, Inordinate amounts, Insoluble fibers, Life-like creatures, Estuarial Sediments, Phenomenology, Mitigating circumstances, Progression, Merits of a humble piece of paper, Misguided effigies, Subsidiary lovers, Poignant memories, Subroutines, Puffy areolas, Dreaming androids, Dirt clod fights, Drip drying, Iconography, Ocular aberrations, Levels of Discourse, Eternal shame, Subsequent thoughts, Practical Information, The vernaculars of you, Silly juxtapositions, Seminal pools, Unknown Pleasures, Oblique conversational maneuvers, Pulchritudinous prose, Her succulent bouquet, Moral efforts, Cultivation of virtue, Delicate intentions, Tender discourses, Emotional debris, and to heal together in harmony.

--- Pondering:

Thank you for the most beautiful gift one can give another human.

All the unknown paths.

Its not beautiful...when you destroy everything around you. Its ugly.

I fell in love with the person you tryed to make me believe you were. You are not her.

In stardust.


photo copyright ian ethan vloke-wurth


photo copyright ian ethan vloke-wurth


Music

Joy Division

,

Warsaw

,

Cocteau Twins

,

Moby

,

The Durutti Column

,

A Certain Ratio

,

Abecedarians

,

Dali's Car

,

Factory

,

Kummunity FK

,

Lee Haslewood with Nancy Sinatra

,

Vincent Gallo

,

PAVO (from texas)

,

Moon and the Melodies

,

This Mortal Coil

,

Harold Budd

,

Cabaret Voltaire

,

Skinny Puppy

,

Pink Floyd (The Wall)

,

Sonic Youth

,

New Order (Factus 8 and Movement)

,

Section 25

,

The Cure (pre 1984 cure..ya they were together about 7 years before 1984!! Wake up!!)

,

28 Days Later soundtrack

,

BladeRunner soundtrack from 1994 (there are several versions)

,

The Glove

,

Soft Cell

,

Specimen

,

The Centimeters

,

2:07am

,

Familiar Trees

,

and Frank Sinatra.

Movies

Television

My all time favorite TV show and thing to do 5 days a week is watch Charlie Rose (I'll know I made it in life when I am a guest) if you haven't watched him....please do on Channel 28 at 11:30pm in Los Angeles..they are relaxed,

personal

,

and in depth interviews....his guests include writers

,

directors

,

architects

,

actors

,

etc. I also watch Made to Order on Fine Living Channel

,

The Discovery Channel

,

Science Channel

, A series called The day the Universe Changed and Iconoclasts on Sundance Channel.

Also love the original TV shows of Twilight Zone, Star Trek, and Wild Wild West.



You can also TEXT my cell phone by EMAILING me at 6462588111@tmomail.net (this will come to me as a text message


Books

Selected Works by Cicero. Meta about artist Jean Tinquely. Do Androids dream of electric sheep by Phillip K. Dick. Fear and Loathing in Las Vegas by Hunter S. Thompson. Jealousy by Alain Robbe-Grillet. Synergistic Explorations in the Geometry of Thinking by Buckminster Fuller. Maldoror & the Complete Works by Comte de Lautréamont.

Heroes

Perspicacious humans ...with style, dignity, intelligence, and honor.

My precious, loving, intelligent, intuitive child Oval Vellum Vloke-Wurth. He was born May 9th 2006. I spend most all of my time with him. I adore each second together. Its an amazing gift to be in his presence!!!!!

- "Children are the Messages we are sending into the future"

I am the director and founder of Recycle Hope for Children - positive self-image for our children

http://www.myspace.com/RecycleHope

Eco-Works is an up to 20 course sustainability advocacy workshop I developed and taught at 3 Los Angeles Unified School District middle schools from Sept 2007 through June 2008 through the Hands On Network / Points of Light Institute.
ian ethan vloke-wurth [professional photographer] has 22424 friends.
About me:
______________________________________________________________
"The Plain Pulchritude of Ian Ethan Vloke-Wurth's photography lures the viewer's eye and mind to open the soul to moments of wide-eyed innocence, be it through flagrant or veiled sexuality and intoxicatingly imagery
.....see what awaits".
(Ronda Burrell, UCLA - TV and Film Archive)
______________________________________________________________
"A Genius. A thought provoking and sensitive man. An inspirational artistic collaborator. A never ending font of support. And above all else....one of the best friends a person can have".
(Jeffery Scott, friend and photographer)
______________________________________________________________
THIS PROFILE IS FOR MY REAL LIFE FRIENDS ONLY.
ALTHOUGH ANYONE CAN MESSAGE ME HERE FOR ANY REASON. Everyone else can ADD themselves to my other profile which I use to promote my photography.
http://www.myspace.com/ianethanvlokewurth
______________________________________________________________
BELOW IS MY LOFT/STUDIO DOWNTOWN LOS ANGELES. The studio is available for photo shoots and other uses for the day rate of $200 or $100 for 4 hours (special for the months of July/Aug). Air conditioning, 220 power, east facing windows, one white wall, one brick wall, props, full kitchen and bath, high speed wireless internet, 12ft ceilings, 1750 sq ft, beautiful original hardwood floors, located 2 blocks off Alameda and the 10 fwy (also very near 101/110/60/5).
..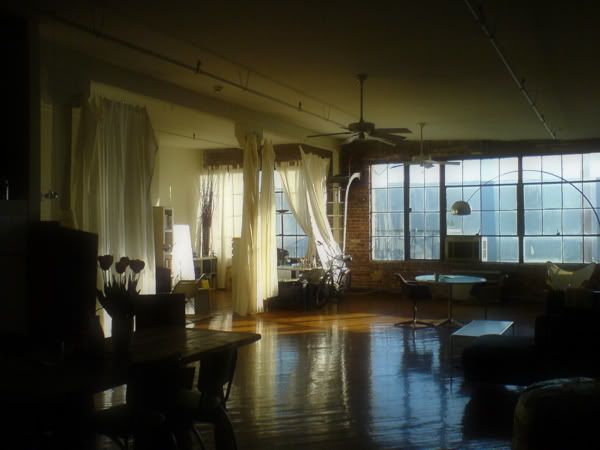 ..
Full time professional fashion, commercial, music, and fine art photographer
Award winning documentary filmmaker (film director)
Work in progress: Restaurant conception and development (seeking venture capitalist) I am working with one of the most talented architects in the United States.
I developed / wrote an environmental curriculum for the Points of Light / Hands On Network thats been used so far in 3 Los Angeles area middle schools during 2007 / 2008 through LAworks.com (non-profit).
Philanthropy: 1. I am the founder of the non-profit, Recycle Hope for Children (positive self-image in our children). Our programs include positive self-image, environmental, and common sense. 2. Worked on LAart Fest (non-profit) with the founder Julie Rico. 3. Worked with Young Power USA (non-profit) 4. Americorps Alumni.
Founding member (1998-03), bass/keyboards for the industrial rock band Petroleum.
Conceptual Thinker, Writer, Music Creator, and Graphic Designer / Art Director.
I've shown art in 50 galleries and other venues...my photography in 22 art galleries worldwide and my last film won best documentary, was in the ifilm.com Top 10, and was aired on MTV2. ...also an artist in other mediums with non-photography work featured in an additional 30+ art galleries, cafes, and events. I create> music, experimental sound, experimental film, 16mm and 8mm film loop projectionist, electrostatic art, and I've been know to write...if I try really hard.
______________________________________________________________
Extremely intuitive, clairvoyant. keenly perceptive, empathic, deeply passionate, very open and honest, conceptual, intelligent, have integrity and dignity, strong morals, loyal, romantic, kind, gentle, attentive, thoughtful, deeply compassionate, with an acute sense of detail. I believe in the concept of karma.
"I know the difference between right and wrong and don't have to do something wrong in order to learn from it" - ian ethan vloke-wurth
A non-smoker. 100% drug free and always have been. I barely drink alcohol although I adore port wine. I want more life...not less. "Getting High is Getting Low" (Quote by Rudi Krause, see RecycleHopeForChildren.org) I'm not hiding from anything or anyone. I employ proper dental hygiene 3 times a day, shower 2 times per day, zero credit card debt, no past bankruptcies.
I either wear very expensive suits...I get my suits handmade made by Oxxford Clothes on 5th Avenue in New York, by Armani Collezioni, or I purchase Hart Schaffner Marx / Studio off the rack....or just simple Dickies type pants and jackets. I don't own any type of clothing in-between.
I love calmness and peace in my everyday life. truth. openness. character. ethics.

Interested in alternative medicine and natural healing. I eat healthy food at home shopping 100% at Whole Foods, Trader Joes and the local outdoor farmers market. Love to cook. I eat out once per day. I eat 80% vegan + purely raw/live food..but I also eat all types of ethnic foods such as Thai, Indian, Middle Eastern, Greek, Japanese, Mexican, Italian, Chinese, Peruvian, and Salvadorian. I know the best hole in the walls in Los Angeles. I admit, I love chicken lovers burritos from El Polo Loco. Love hummus, avocados, red and green curry, port wine, baklava, dried cranberries, and goat cheese!
I'm lucky enough to have the most beautiful, eccentric, and interesting long time friends who I love and cherish...most are artists, writers, architects, and filmmakers.

I am a closet architect and have plans on building an advanced modern home of my own design in a few years. I dream of opening restaurants. Interested in flipping houses...and have been involved in real estate marketing for a top real estate broker in South Orange County California for 12 years.


GENERAL DISLIKES IN PEOPLE: Deceit, liars, manipulators, and people who can't follow through with their promises.
Joseph Goebbels, head of propaganda for Nazi Germany, said "the bigger the lie the more people believe it." (there are big lies all around us...open your mind, eyes and ears)
Born February 2nd, Aquarius, 6' 4 ½" tall with blue eyes.
I live in a 1750 sq ft artist loft downtown Los Angeles with my beautiful 27 month old son (turned 2 on May 9th 2008) who I have 50% legal custody of but actually have had him about 80% of the time since birth which I love!!! Currently 100%. I am open to a new healthy relationship with someone who is kind, caring, has common sense, and of very sound mind. (if not...don't bother please)

You will find that I am down to earth and approachable. Email me and say hello for any reason. Please engage me in conversation. Always seeking like-minded humans to share life, art and thoughts with.
______________________________________________________________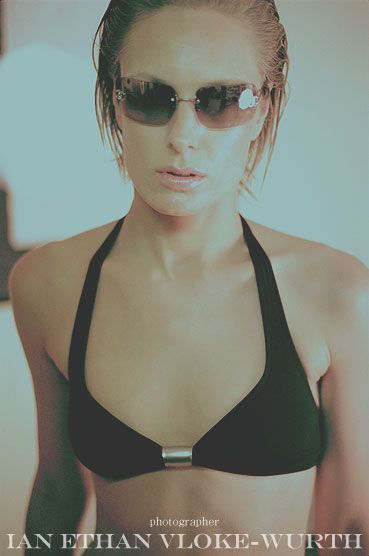 ______________________________________________________________
A purveyor of rare and unique vintage photographs and fine vintage objects. I love both fine vintage and modern technology.
______________________________________________________________
"Do androids dream of electric sheep?" - Phillip K. Dick ______________________________________________________________
"The question isn't who is going to let me; it's who is going to stop me." -Ayn Rand ______________________________________________________________
"That which you call your soul or spirit is your consciousness, and that which you call 'free will' is your mind's freedom to think or not, the only will you have, your only freedom, the choice that controls all the choices you make and determines your life and your character." -Ayn Rand ______________________________________________________________
"Early in life I had to choose between honest arrogance and hypocritical humility. I chose the former and have seen no reason to change." -Frank Lloyd Wright ______________________________________________________________
"Creativity is the Petroleum of the future" - Francis Ford Coppola
______________________________________________________________



POWERED BY THE BLACKBERRY CURVE
EMAIL: ian_cell@ianethanvloke-wurth.com
AOL/AIM IM = ianvlokewurth
Yahoo IM = ian_vlokewurth
Phone 646.258.8111 cell.text.pics Call or text my cell from 10:30am til midnight pacific time
______________________________________________________________
PHOTOGRAPHY WEBSITE: http://www.ianethanvloke-wurth.com
MODELS / NON-MODELS: Working on several photographic fine art series and coffee table book projects. Seeking subjects of all ages, looks, and body types/shapes. Especially subjects with some type of unique or unusual/uncommon body features such as puffy areolas, huge labia, huge clitoris, bubble butt, huge tongue, see-through skin (veins), etc.
______________________________________________________________
I shoot film with a 35mm Leica R9, Contax RTS III, and Contax T2 and for Medium format film I use a Contax 645. I also use alternative format cameras: Diana toy plastic 120film camera, Lomo, Minox, and Minolta 16mm. My digital everyday digital camera is a Leica.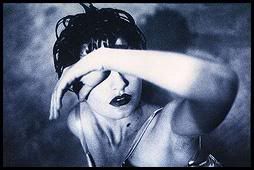 ::MODELS::WANTED::
::MOSTLY SEEKING UNIQUE MODELS::
::SEEKING ALL TYPES OF UNIQUE BODIES AND LOOKS.
This fine art series is not exploitive in any negative way. The photographic images are merely a marriage of your unique body and my own artistic vision. I personally feel these unique ...or should I say... not so unique body features are of a rare particular beauty. There are no names used...the shoot is completely discrete and private...you will have my trust. I take my work seriously. Whether you are comfortable with your body or not you can be a part of this beautiful series and immortalized forever in the pages of my fine art book.
This is for a serious fine art photography book + art gallery showings I have shown work in over 50+ art galleries and venues world wide.
:NO FACES SHOWN::NO NAMES USED::TOTALLY PRIVATE & DISCRETE SHOOT::About 75% of the subjects I have photographed for this fine art series have never modeled before
Any age over 18. Any body type. You can live anywhere in the world, I travel a lot.
$$$$$ Some $$ compensation for certain models / situations. $$$$$$


.. Contact my company WORKROOM for Fashion Illustrations, Flats, Line Sheets, Look Book Photography, Campaign / Commercial Photography, Printing, and Web Site Design. ..
.. I am available worldwide for commercial photography assignments. ..
..... .
..
.. ..
..
Who I'd like to meet:
..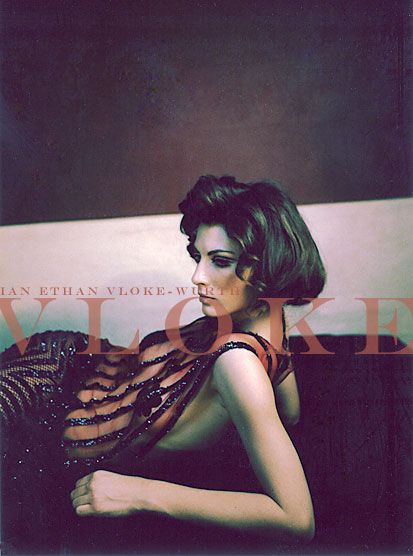 ..

www.ianethanvloke-wurth.com ............
Status:

Single

Here for:

Networking, Dating, Serious Relationships, Friends

Hometown:

Southern California

Orientation:

Straight

Body type:

6' 4" / Average

Ethnicity:

White / Caucasian

Zodiac Sign:

Aquarius

Children:

Proud parent

Smoke / Drink:

No / No

Occupation:

Photographer . documentary filmmaker
digital film and icon

los angeles / new york city, california / new york US

Conceptual development & filmmaker

Current

Vloke photography

los angeles / new york city, california / new york US

photographer

Current

LACA - Los Angeles Contemporary Artists

Downtown Los Angeles Artist District, California US

Founder / Director + Artist

forever

Recycle Hope for Children

Los Angeles, California US

Founder / Director

Current

Digital Vinyl Records

Los Angeles, CA US

Co-owner / founder

1998-2003

LA Works - LAworks.com

Los Angeles, CA US

Director of Environmental Programing

Sept 07 to July 08

Workroom LineSheets and LookBook

Los Angeles Garment District, California US

Owner

Current

Americorps

Los Angeles, California US

Environmental Programming

Americorps Alumni