Play

Play Next

Add to queue
Play

Play Next

Add to queue

55 plays

Play

Play Next

Add to queue

248 plays

Play

Play Next

Add to queue

532 plays

Play

Play Next

Add to queue

581 plays
Genre: Death Metal / Grindcore / Lyrical

Location Crailsheim, Baden-Württemberg, De

Profile Views: 32368

Last Login: 1/31/2012

Member Since 8/28/2007

Record Label Unsigned

Type of Label Unsigned

Bio

......Download the demo "Dingens 2010" to have big balls!...... ...... http://rapidshare.com/files/402005105/The_Feindbild_And_The_Porn_-_Dingens_2010_320kbit_.zip ...................... The band is mostly known as "Feindbild" but there IS a cum gargling hardcore punk band with this name around. To minimize the chance of confusion (and to increase the stlye) we decided to call us "The Feindbild And The Porn".... We are no fucking nazis!...... The band was formed in the year 2007 by Clave, Andreas and Alex to create "slow shit with fat beats". Then the never ending Odyssey of the missing Drummer began. So we used a Drum Computer to record our Songs. And we're still using it... Although we still had no drummer, we decided to go on stage in April 2008. It was our first gig. A friend of Alex did the drum work but didn't get the chance to practice the songs. Lazy bastard! We played before Debauchery and, well.... we pretty sucked. .. Finally – maybe in June 2009 – we found our perfect style and the REAL FEINDBILD was born!.. With porn!...... The Feindbild And The Porn is on the best way to be the best of the best. And better, we're getting even better by the minute. Don't believe? Check it out!.... Give us your money,.... ~ The Feindbild And The Porn.... Clave.. Andi.. Benny.. Alex.. .. We may be primitive but we have balls of steel!!!!11oneoneeleven

Members

Clave - Guitar, Songwriting, Drum-Programming Andreas (aka Leckerwurstbrot) - Vocals, Lyrics Artur (aka Sklit-Leader) - Bass Benny (aka Butterkeks) - Vocals Alex - Guitar

Influences

Slow shit with fat Beats

Sounds Like
Bio:
..
real

editor

best profile tools
..
real

editor

best profile tools
..
Download the demo "Dingens 2010" to have big balls!..
..
http://rapidshare.com/files/402005105/The_Feindbild_And_The_Porn_-_Dingens_2010_320kbit_.zip
The band is mostly known as "Feindbild" but there IS a cum gargling hardcore punk band with this name around. To minimize the chance of confusion (and to increase the stlye) we decided to call us "The Feindbild And The Porn"
We are no fucking nazis!
The band was formed in the year 2007 by Clave, Andreas and Alex to create "slow shit with fat beats". Then the never ending Odyssey of the missing Drummer began. So we used a Drum Computer to record our Songs. And we're still using it... Although we still had no drummer, we decided to go on stage in April 2008. It was our first gig. A friend of Alex did the drum work but didn't get the chance to practice the songs. Lazy bastard! We played before Debauchery and, well.... we pretty sucked.
Finally – maybe in June 2009 – we found our perfect style and the REAL FEINDBILD was born!
With porn!
The Feindbild And The Porn is on the best way to be the best of the best. And better, we're getting even better by the minute. Don't believe? Check it out!
Give us your money,
~ The Feindbild And The Porn
Clave
Andi
Benny
Alex
We may be primitive but we have balls of steel!!!!11oneoneeleven
Support:
Videos:
Animal Farm
Making of Bauer Fred
Member Since:
August 28, 2007
Members:
Clave - Guitar, Songwriting, Drum-Programming
Andreas (aka Leckerwurstbrot) - Vocals, Lyrics
Artur (aka Sklit-Leader) - Bass
Benny (aka Butterkeks) - Vocals
Alex - Guitar
Influences:
Slow shit with fat Beats
Sounds Like: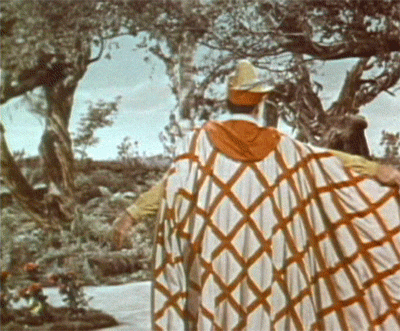 ..
Record Label:
Unsigned