Play

Play Next

Add to queue
Play

Play Next

Add to queue

3,009 plays

Play

Play Next

Add to queue

1,185 plays

Play

Play Next

Add to queue

8,115 plays
Genre: Death Metal

Location Zürich/Thun, CH

Profile Views: 69174

Last Login: 12/19/2010

Member Since 11/1/2007

Record Label Unsigned

Type of Label Unsigned

Bio

..Our 3-song Promo disc 2009 is now available:.... We'll send them out for free with every other order. You can also download the disc here:.. ..http://www.femalenosebreaker.ch/music/FNB_Promo09.zip.... or here:.. ..http://www.mediafire.com/?wyydojty0xn........ ..Our first CD "A Crash Course In Brute Romance":...... Order our first Demo EP "A Crash Course In Brute Romance" now!.. Fullcolor printed CD layout (booklet, inlay, printed CD) with 6 tracks of swiss brutality and a recording session video. 150 from 500 copies left!.. .. .... ..Tshirts:...... We printed some Logo shirts for Mountains Of Death in 3 different colors (Black shirt with red logo, black shirt with yellow logo and white shirts with black logo)... We have some of them left. .... ...... You can buy the CD and the Tshirts here: ..femalenosebreaker.bigcartel.com.. or just write us a message. ...... ..Biography:...... The Band like it is now, started in summer 2008. Since then Yänu (Yannick) is our new Bassplayer. Before that Cyrill and Gabriel wrote some songs together and collected some little band/live experience. Yannick also did the second vocal part on our first demo CD "A Crash Course In Brute Romance" which is out since January 2009. .. With him FNB is complete now and ready to write completely new brutal stuff and play gigs in 2009/2010/Future. .. ...... ..Next Gigs:.. .... We're Looking for gigs in 2010! Please contact us if you're interested in booking us! .... ..Videos:.. .... Promo video 2009: .... .. .. .. .. .. .. .. .... Live at Mountains Of Death 2009: .... .. .. .. .. .. .. .. .... With Pascal (Amagortis) on guestvocals .. .. .. .. .. .. .. .. ...... .. .. .. .. .. .. .. .. .. .. .. .. ..

Members

.. .... ...... .... ......

Influences

Guttural Secrete, Liturgy, Devourment, Gorgasm, Internal Suffering, Disgorge, Cinerary

Sounds Like

FNB Brutal Deathmetal
No recent updates in this category.
Why not...
Bio:
Our 3-song Promo disc 2009 is now available:
We'll send them out for free with every other order. You can also download the disc here:
http://www.femalenosebreaker.ch/music/FNB_Promo09.zip
or here:
http://www.mediafire.com/?wyydojty0xn
Our first CD "A Crash Course In Brute Romance":
Order our first Demo EP "A Crash Course In Brute Romance" now!
Fullcolor printed CD layout (booklet, inlay, printed CD) with 6 tracks of swiss brutality and a recording session video. 150 from 500 copies left!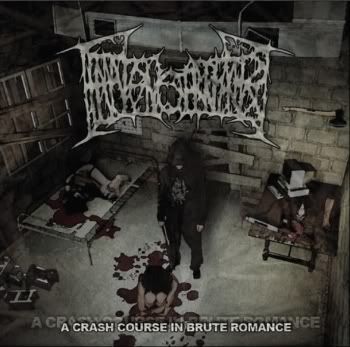 Tshirts:
We printed some Logo shirts for Mountains Of Death in 3 different colors (Black shirt with red logo, black shirt with yellow logo and white shirts with black logo).
We have some of them left.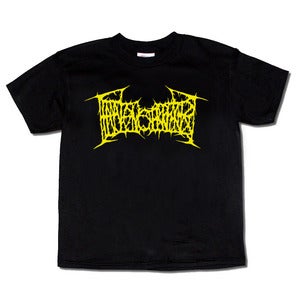 You can buy the CD and the Tshirts here:
femalenosebreaker.bigcartel.com
or just write us a message.
Biography:
The Band like it is now, started in summer 2008. Since then Yänu (Yannick) is our new Bassplayer. Before that Cyrill and Gabriel wrote some songs together and collected some little band/live experience. Yannick also did the second vocal part on our first demo CD "A Crash Course In Brute Romance" which is out since January 2009.
With him FNB is complete now and ready to write completely new brutal stuff and play gigs in 2009/2010/Future.
Next Gigs:
We're Looking for gigs in 2010! Please contact us if you're interested in booking us!
Videos:
Promo video 2009:
Live at Mountains Of Death 2009:
With Pascal (Amagortis) on guestvocals
.. .. .. .. .. .. .. .. .. .. .. .. ..
Member Since:
November 01, 2007
Members:
..
..
Influences:
Guttural Secrete, Liturgy, Devourment, Gorgasm, Internal Suffering, Disgorge, Cinerary
Sounds Like:
FNB Brutal Deathmetal
Record Label:
Unsigned