uploaded a new photo

If anyone wants a World Hepatitis Day Tshirt for 2012 please send a $14.99 check with L, XL or 2XL in the memo line at: H.E.A.L.S of the Sou
PeachStatePam Cares! hasn't earned any badges yet... have you?
General

I love all animals but especially cats, dogs and horses, music, dancing, concerts, plays, computers, Play Station, Nintendo, Yoga, card games, POGO, just a wide variety of interests. I ALSO LIKE TO TAKE AND SHARE PICTURES. CHECK OUT THIS ONE OF MY NIECE's DAUGHTER - so YES that would be my great niece - YIKES! LOL

Rate my photo, Click here

PUTTING A FACE TO HEPATITIS C for World Hepatitis Day 2008!

Tip for future: Take photo before lamination!

CBS News on Hepatitis B and C with Katie Couric

Music

I love *classic* rock and roll (60's and 70's) but I enjoy all kinds of music! Classical is very relaxing and I even like some Opera and Country songs! :-)

..

Movies

Television

Books

I don't read as much as I used to but am thoroughly enjoying Christopher Kennedy Lawford's book: Symptoms of Withdrawal: A Memoir of Snapshots and Redemption It is fascinating! A summary of his personal journey with Hepatitis C can be found at:

Chris Lawford




Heroes

ANYONE who advocates for Hepatitis C! Also anyone who advocates for any disease or circumstance that affects their life as well as the lives of others :-)

Health Matters: Hepatitis C!

Check out this excellent Hep C Video CLICK HERE!

..

How I feel the majority of the time. Dang Hep C Fatigue!

How I hope to feel again someday!
About me:
On May 19, 2008 the World learned that ONE IN TWELVE people on this planet have some form of Hepatitis. Pretty astonishing!
GET TESTED for Hepatitis C! Get Vaccinated for Hepatitis A and B!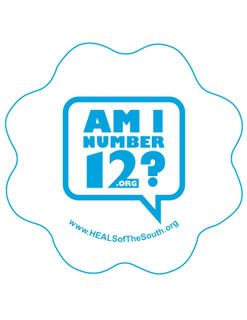 I was diagnosed with Hepatitis C in June 1997 in Glenwood Springs, Colorado and since that time I have turned my life over to educating and advocating wherever I can for Hepatitis C. Treatment failed me in 1999. I do have cirrhosis.
You should be tested for Hepatitis C if you:
*Received blood, blood products, or an organ transplant prior to 1992
*Ever shared drug paraphernalia
*Ever been stuck by a used blood needle
*Had a tattoo or body piercing
*Been on kidney dialysis
*Had sexual activity that involved contact with blood
*Had a vaccination with a pneumatic jet gun injector
*Are a veteran (especially Viet Nam)
*Shared personal care items with other people (razors, toothbrushes, nail clippers, etc.)
*Work as a first responder (EMT, fireman, policeman, etc.) or in the health care field (Doctor, Nurse, etc.)
*Been incarcerated
*About 5% of children born to HCV+ mothers
Hepatitis C patients outnumber HIV patients FIVE TO ONE! Please help get some badly needed funding!
Read about Hepatitis C Epidemic Prevention and Control Act at:
Hep C Bill
Write your Senator in 1 minute at:
Write Senators
H.E.A.L.S stands for Hepatitis Education Awareness and Liver Support!
Help H.E.A.L.S help others.
.. .. .. .. .. .. .. .. .. .. ..
..
Who I'd like to meet:
People who have or are interested in Hepatitis C Advocacy.
I am associated with a nonprofit that can be found at:
Also check out
http://www.healsofnfl.bravehost.com
- H.E.A.L.S of North Florida for some good links and
HepCingles2
for support and info for ALL with Hep C!
..
Trying to Catch Hepatitis C? Video was for World Hepatitis Day in 2007!
GOD BLESS JULIA, WILLIE and all the OTHERS that made this wonderful Public Service Announcement possible (PSA is below!)
Status:

Divorced

Here for:

Networking, Friends

Hometown:

Jacksonville

Orientation:

Straight

Body type:

5' 1" / Some extra baggage

Ethnicity:

White / Caucasian

Religion:

Christian - other

Zodiac Sign:

Gemini

Children:

I don't want kids

Education:

College graduate
Colorado Mountain College

Glenwood Springs, CO

Graduated:

N/A

Degree:

Other

Major:

Yoga/Computers/life

1992 to 1998

Tallahassee Community College

Tallahassee, FL

Graduated:

N/A

Degree:

Other

Major:

Life/various

Clubs:

One can never learn too much!

1970 to Present

Duke University School Medicalicine

Durham, NC

Graduated:

N/A

Degree:

Other

Major:

EEG Tech

1967 to 1968

Florida State University

Tallahassee, FL

Graduated:

N/A

Degree:

Other

1966 to 1968

Leon High School

Tallahassee, FL

Graduated:

N/A

Student status:

Alumni

Degree:

Other

1965 to 1966

Robert E. Lee High School

Jacksonville, FL

Graduated:

N/A

Student status:

Alumni

Degree:

Other

1963 to 1965