No recent updates in this category.
Why not...
Jeremy Finch hasn't earned any badges yet... have you?
General

Concerts, Sporting Events, Mustangs, Music, Horror Movies, Washington Redskins, Nashville Predators, St. Louis Cardinals, Memphis Grizzlies, OH, and GIRLS, GIRLS, GIRLS!

It's Official...Your Grannie thinks I ROCK!!!

Buckwheat says...FinchDogg's Page is Otay!!




Take the quiz:


What kind of muscle car are you?

1967 Shelby GT 500
You are a 1967 Shelby GT 500.




Music

What can I say,

Music is my life. I absolutely love it. There is a song for every emotion

,

every moment

,

every memory

, every feeling. From hard rock gansta rap anger to the blues for those hard times and those sad love songs for the break-ups. Music is what I live for. My all-time favorite band is Led Zeppelin. Of what is out there today. Tool. Of course,

you can't leave out Skynyrd

,

The Doors

,

Nirvana

, Jimi Hendrix and so many more. I listen to everything. I've seen everyone in concert from Marilyn Manson to George Jones so I am open to all music.

93xfest. Breaking Benjamin Snippit

..

Add to My Profile

|

More Videos

Movies

Se7en. By far my all-time favorite movie. I love old horror movies from the 30's like Dracula and new horror flicks like The Devils Rejects. Horror movies are my favorite but I like Comedies,

Action

,

whatever. I enjoy a good movie for sure

,

I'll watch just about anything. Honorable Mentions of all time favorites

,

just to name a few...Raising Arizona

,

Vacation

,

European Vacation

,

Christmas Vacation

,

Smokey & the Bandit

,

Nutty Professor

,

Napoleon Dynamite

,

Ray

,

Walk the Line

,

Collateral

,

I Robot

,

Spider-Man 2

,

Forrest Gump

,

Willy Wonka & the Chocolate Factory

, House of 1000 Corpses.....and on and on and on.

*We* are the music makers... and *We* are the dreamers of dreams.




Take the quiz:


What house of 1000 corpses character are you?

Well Shit the Bed, You're Captain Spaulding
He likes to joke around, Hop Whores and serve up his world Famous Fried Chicken. You Fuck with him, He'll Fucking Kill You!! Did I stutter...Bitch? You can kiss a dog's titties for all I care!



| | |
| --- | --- |
| F | Famous |
| I | Important |
| N | Naughty |
| C | Comical |
| H | Handsome |
| D | Determined |
| O | Original |
| G | Great |
| G | Goofy |

Name Acronym Generator

From

Go-Quiz.com

There was me,

that is Alex

,

and my three droogs

,

that is Pete

,

Georgie

,

and Dim

, and we sat in the Korova Milkbar trying to make up our rassoodocks what to do with the evening. The Korova milkbar sold milk-plus,

milk plus vellocet or synthemesc or drencrom

, which is what we were drinking. This would sharpen you up and make you ready for a bit of the old ultra-violence.

Television

I'm Old School on this. The Munsters

,

Sanford & Son

,

Dukes of Hazzard

,

Andy Griffith Show

,

Seinfeld and oh yes

, Beavis & Butthead. I absolutely love Ghosthunters and Twilight Zone. You can't go wrong with Cheaters too. Out of what's new the CSI's,

Some Reality shows

, anything that catches my attention.

Books

..

Heroes

My grandfathers: James Guess and Edward Finch, both great, kind and caring men. I hope when I'm gone, I equal half of what kind of men they were. Celebrities: Johnny Carson, Bob Barker, Rob Zombie, Mitch Hedberg, Dana Carvey, Dale Earnhardt, Darrell Green, Joe Jacoby & Elvis. Why Elvis? His kind and caring heart and generosity. Like going out and buying things for random people. I wish I had the money to help those who needed it and family and friends.

Rob Zombie SuperBeast Live in St. Louis

..

Add to My Profile

|

More Videos
Washington Redskins Network
About me:

.. .. .. .. ....

IN MEMORY: SEAN TAYLOR 1983-2007
ROB ZOMBIE LIVE ON LETTERMAN
..
..

I got a business card because I wanna win some lunches. That's what my business card says: Mitch Hedberg, Potential Lunch Winner. Gimme a call, maybe we'll have lunch. If I'm lucky! - R.I.P. Mitch.
Hey, How bout a round of applause for you stopping by....

Your Birth Month is January
You are a natural leader who is able to stand up when no one else can.
Strong and powerful, you tend to overshadow those around you.

Your soul reflects: deep love, fascination with life, and a distinctive persona

Your gemstone: Garnet

Your flower: Snowdrop

Your colors: Black, dark red, and dark blue
What Does Your Birth Month Mean?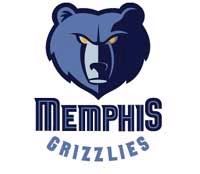 Your Career Type: Artistic
You are expressive, original, and independent.
Your talents lie in your artistic abilities: creative writing, drama, crafts, music, or art.

You would make an excellent:

Actor - Art Teacher - Book Editor
Clothes Designer - Comedian - Composer
Dancer - DJ - Graphic Designer
Illustrator - Musician - Sculptor

The worst career options for your are conventional careers, like bank teller or secretary.

Myspace Graphics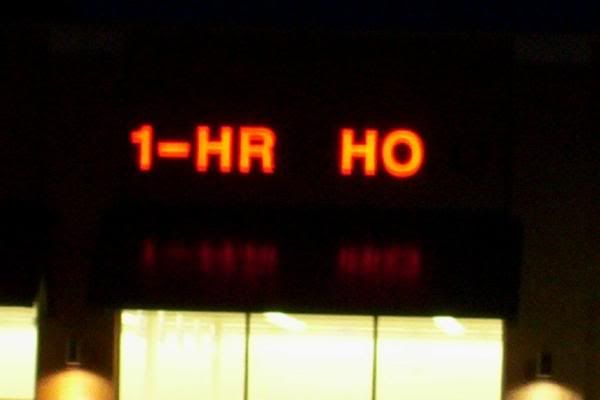 The Infamous Union City Walgreen's Sign


HERE'S A VIDEO MY FRIEND BRENT HINSON MADE...WATCH & LEARN.

Who I'd like to meet:
You. Aww, how sweet.
In a Past Life...
You Were: A Genius Monk.

Where You Lived: Peru.

How You Died: Killed in Battle.
Which Washington Redskin are you?
..
Clinton Portis
Badass. Fast, Got the Moves and can Break a Play in an instant.
Doctor Unheimlich has diagnosed me with
Finchitis
Cause:
early mornings
Symptoms:
blindness, grunting, vomiting blood, flushing
Cure:
drink three pints of beer a day until it goes away




THANKS FOR STOPPING BY. IF YOU HAVE ANY COMPLAINTS OR DON'T LIKE SOMETHING ON THE PAGE...THEN JOHNNY HAS SOMETHING HE'D LIKE TO SAY 2 U.

..
Status:

Single

Here for:

Dating, Serious Relationships, Friends

Hometown:

Union City, Tennessee

Orientation:

Straight

Body type:

6' 0" / Average

Ethnicity:

White / Caucasian

Religion:

Christian - other

Zodiac Sign:

Capricorn

Children:

Someday

Education:

Some college

Occupation:

DJ/Box Stuffer/Amature Porn Star
The University Of Tennessee-Martin

Martin,Tennessee

Graduated:

N/A

Student status:

Alumni

Major:

Communications

Minor:

Theatre

Greek:

Lambda Lambda Lambda

1995 to 1999

Union City High School

Union City,Tennessee

Graduated:

1995

Student status:

Alumni

Degree:

High School Diploma

Major:

Asshole

Minor:

Problem

Clubs:

Art Club, Spanish Club, U Can Find Me In Da Club

1991 to 1995
1994-Present

FinchDogg's Professional DJ Service

..

Union City, TN US

Owner/DJ

2001-Present

United States Postal Service

2006 - 2009

Shenanigan's

Union City, TN US

House DJ

2007 - 2008

United States Postal Service

Martin, TN US

City Carrier

2009 - Present