No recent updates in this category.
Why not...
I Could Write It Better Than You Ever Felt It hasn't earned any badges yet... have you?
General

..Theatre is my passion. Art is another. Music keeps me sane. Anything with a creative spark will interest me.

Music

..Action City Blackout

,

AFI

,

All-American Rejects

,

Amber Pacific

,

Blue October

,

Bowling For Soup

,

Breaking Benjamin

,

Coheed And Cambria

,

Daniel Bedingfield

,

Dear Enemy

,

Disney Songs

,

Disturbed

,

Evanescense

,

Eve 6

,

Fall Out Boy

,

Godsmack

,

Good Charlotte

,

Greenday

,

Guns-N-Roses

,

Hawthorne Heights

,

HIM

,

Jamison Parker

,

Journey

,

Killers

,

Lamb of God

,

Linkin Park

,

Marilyn Manson

,

Maroon 5

,

Matchbox 20

,

Megadeth

,

Mest

,

Muse

,

Musicals

,

My Chemical Romance

,

Nevertheless

,

Nine Inch Nails

,

Panic! At The Disco

,

Papa Roach

,

Pillar

,

Red Hot Chili Peppers

,

Relient K

,

Rent Soundtrack

,

Senses Fail

,

Simple Plan

,

Skillet

,

Slipknot

,

Smile Empty Soul

,

Soul Harbor

,

Straylight Run

,

Sublime

,

Switchfoot

,

The Starting Line

,

The Used

,

The White Stripes

,

Trapt

,

Unwritten Law

,

Vanessa Carlton

,

Vendetta Red

Movies

Images and Photos" />

..RENT,

Interview with a Vampire

,

Queen of the Damned

,

One of Them

,

Madhouse

,

Spirited Away

,

Howl's Moving Castle

,

Lord of the Rings

,

A Nightmare Before Christmas

,

Thirteen Ghosts

, Sweeny Todd: The Demon Barber of Fleet Street ..

Television

Books
Play

Play Next

Add to queue
About me:
Love is a many splendored thing, Love lifts us up where we belong, All you need is love! Please, don't start that again All you need is love! A girl has got to eat! All you need is love! She'll end up on the street! All you need is looooove! Love is just a game. I was made for loving you baby, You were made for loving me. The only way of loving me baby, Is to pay a lovely fee. Just one night, Give me just one night. There's no way, Cause you can't pay. In the name of love! One night in the name of love! You crazy fool, I won't give in to you. Don't, leave me this way. I can't survive, without your sweet love, Oh baby, don't leave me this way. You'd think that people would've had enough of silly love songs... I look around me and I see it isn't so, oh no. Some people wanna fill the world with silly love songs Well what's wrong with that? I like to know. Cause here I go... again... Love lifts us up where we belong! Where eagles fly, On a mountain high! Love makes us act like we are fools. Throw our lives away, For one happy day. We could be heroes... Just for one day. You, you will be mean. No, I won't. And I, I'll drink all the time. We should be lovers... We can't do that. We should be lovers! And that's a fact. Though nothing, would keep us together. We could steal time... Just for one day. We could be heroes, Forever and ever, We could be heroes, Forever and ever, We can be heroes... Just because I... will always love you... I... ...Can't help loving... ...You... How wonderful life is, Now you're in, the world.. ~~~~~~~~~~~~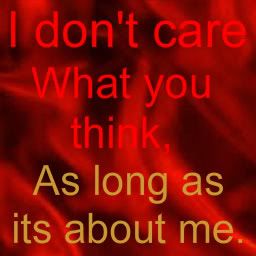 To days of inspiration, playing hookey, making something out of nothing, the need to express, to communicate. To going against the grain, going insane, going mad. To loving tension, no pension, to more than one dimension, to starving for attention, hating convention, hating pretension, not to mention, of course, hating dear old Mom and Dad. To riding your bike midday past the three-piece suits. To fruits, to no absolutes, to "Absolut." To choice, to the "Village Voice," to any passing fad. To being an "Us" for once, instead of a "Them." La vie BohËme. ~~~~~~~~~~~~~~~~~~~~

~~~~~~~~~~~~~~
You are
exactly
my brand of heroin. ~~~~~~~~~~~~~~~~~~~~~~~~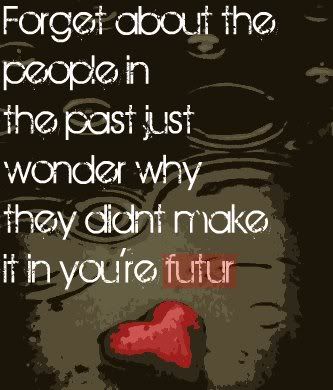 Yo amo más a los conejitos púrpuras y unicornos rosados que retrozan en el campo con flores verdes donde los monos amorillos tiran bombas rojos de perdición sobre las hormigas nanunjas de tempera mento agresivo cayo madriguera entre a la tierra azul donde los ardillas negros de tierra los cazan!!!!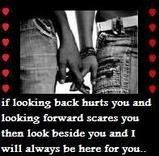 Status:

Single

Here for:

Friends

Orientation:

Straight

Body type:

More to love!

Ethnicity:

White / Caucasian

Religion:

Christian - other

Zodiac Sign:

Gemini

Children:

Someday

Education:

High school

Occupation:

Waitress/Student
Trident Technical College

Charleston,SC

Graduated:

N/A

Degree:

In Progress

Major:

Associates in the Arts

2009 to Present

Northwood Academy

Charleston,SC

Graduated:

2008

Student status:

Alumni

Degree:

High School Diploma

1994 to 2008