Play

Play Next

Add to queue
Play

Play Next

Add to queue

4,051 plays

Play

Play Next

Add to queue

3,502 plays

Play

Play Next

Add to queue

4,956 plays

Play

Play Next

Add to queue

15,195 plays

Play

Play Next

Add to queue

9,407 plays
Genre: Classic Rock

Location CLEVELAND, Ohio, Un

Profile Views: 171680

Last Login: 12/5/2010

Member Since 2/8/2006

Website floydtribute.com

Type of Label Unsigned

Bio

....THE NEW ..WYWH.. SIDE PROJECT: .. ..THE ACOUSTIC SIDE OF THE MOON.. .. ...... .. CLICK THE PIC OR OUR NAME ABOVE TO ADD US TO YOUR FRIENDS LIST!!! .... ..acousticfloydtribute.com.. for more info and additional shows! .. .. .. ...... .. ***** ..UPCOMING.. ..SHOWS.. ***** ...... SATURDAY JANUARY 8 .. HOUSE OF BLUES .. CLEVELAND, OH .. WITH AN ALL NEW LASER LIGHT SHOW! .. 8pm doors/9pm show - 2 SETS .... Get your tickets NOW by clicking ..HERE.. .... .... ***** .. .. "..WISH YOU WERE HERE.. has raised the concept of a tribute band to an art form. Buying a ticket guarantees you're in for something special." .. ....Cleveland Magazine - June '08.... .. .. ***** .. .. FOR INFORMATION OR QUESTIONS ABOUT BOOKING, PLEASE USE THE E-MAIL LISTED BELOW UNDER ..CONTACT.. . . . INQUIRIES *WILL NOT* BE ANSWERED IF SENT TO OUR MYSPACE INBOX . . . THANKS!!! .. .. ***** .... CHECK OUT VIDEOS FROM 2006-2008 BELOW!!! .. .. ***** .... WISH YOU WERE HERE is Midwest America's most popular Pink Floyd tribute show and has gained international recognition for it's detailed recreations of Floyd's greatest albums and tours. WISH YOU WERE HERE's theatrical concert presentation combines Sight and Sound to capture the mood, emotions, and intensity of the Pink Floyd experience. The show utilizes a professional 8-piece musical ensemble featuring 6 vocalists (including 2 female vocalists), authentic sound effects, theatrical vignettes with props, characters & flying inflatables, and a choreographed light show with rolling fog and state-of-the-art intelligent lighting - all produced by experienced industry professionals with a fan's obsession for detail. WISH YOU WERE HERE authentically recreates the music from Pink Floyd's entire career, performing the crowd favorites that all rock fans recognize, interspersed with the show-stoppers that appease even the most ardent Floyd fanatics. Since 1987, as one of the very first bands in America to tribute Pink Floyd, it's core members have been at the forefront of the American Tribute Band movement, setting the goals & standards that many have since aspired to, with an unparalleled record of sold-out shows and celebrated productions. .. .. Based in the Rock And Roll Hall Of Fame city - Cleveland, Ohio - WISH YOU WERE HERE has become internationally famous for it's large-scale recreations of Pink Floyd's most celebrated tours, as recognized in ..The Rough Guide To Pink Floyd... In July of 2008 WISH YOU WERE HERE staged the most elaborate production of THE WALL ever performed by an American Pink Floyd tribute act, at TimeWarner Cable Amphitheater in Cleveland. In May 2006 the band recreated the 1973 DARK SIDE OF THE MOON show at Blossom Music Center (where Floyd actually performed the same show) in front of over 4,300 fans, and in July 2005 the band recreated the 1977 ANIMALS tour at the Nautica Pavilion to over 3,300 fans - with Quadraphonic sound, video projections, lasers, and the debut of their giant inflatable pig, Ziffel, making WISH YOU WERE HERE the only Pink Floyd tribute band in the world to utilize a giant inflatable pig precisely modeled after the one used for the ANIMALS album cover shoot at Battersea Station. .... WISH YOU WERE HERE holds the "sell-out and attendance record" at the HOUSE OF BLUES in Cleveland (cap. 1,200), performing 6 sold-out shows there since January 2005 (+ 4 shows with SRO crowds), and also holds the "sell-out and attendance record" for over 30 sellouts since 1996 at the now-defunct Odeon Concert club (1,000 cap). The band has also set attendance records at Akron's Lock 3 Live Amphitheater (3,000+), Cuyahoga Fall's Rockin' On The River (10,000+), and recently the Warren Community Amphitheater (3,000+). These Northeast Ohio crowds voted WISH YOU WERE HERE as both "Best Live Act" and "Best Tribute/Cover Band" in the 2006 Scene Magazine Music Awards. .... In May of 2002, the band was chosen by Clear Channel Entertainment to headline the national FAKEFEST 2002 TOUR, which played to thousands of fans at outdoor sheds in 6 major markets across the Midwest, including Kansas City, St. Louis, Indianapolis, and Pittsburgh. Over 5,000 people saw the band's 2008 Florida tour, with enthusiastic crowds at the Delray Beach Garlic Festival and the Space Coast Convention Center. WISH YOU WERE HERE has also performed to capacity crowds in Columbus OH (L.C. Pavilion/Promowest & The Newport), Mansfield OH (Renaissance Theatre), Nelson Ledges Quarry Park, Canton OH (Palace Theatre), Cincinnati OH (Bogart's), Kalamazoo MI (State Theatre), Louisville KY, and throughout Ohio, Pennsylvania, & New York at colleges, festivals and events. (See the ..GIGS page of our OFFICIAL WEBSITE.. for the complete gig history of WISH YOU WERE HERE.) .... Shows often include entire album performances, such as "Dark Side of the Moon", "Wish You Were Here", or "Animals", and the band has also staged unplugged and quadraphonic sound shows. WISH YOU WERE HERE has performed the Floydian masterpiece "The Wall" nine times in 4 cities, staging the most elaborate and authentic production of "The Wall" ever produced by an American Pink Floyd tribute act, which included the building (and tearing down) of a giant wall that spanned the width of the stage, set pieces, a children's choir, inflatables, and costumed characters. The Sight and Sound of Pink Floyd, indeed! .... For a complete history of the band, from it's earliest beginnings to now, please visit the ..BIO page of our OFFICIAL WEBSITE... .... The band is currently campaigning to expand its reach into other regional markets - for more information please check our CONTACT section below to send an inquiry, or just keep an eye out here for show info. .. .. More in-depth information on the band can be found at the WISH YOU WERE HERE ..MESSAGE FORUM.., an online community where fans and band members interact and maintain an active discourse on matters relating to the band, as well as Pink Floyd and the WISH YOU WERE HERE band member's many side projects. .. .. Future plans include more performances of 'The Wall', our special "unplugged" show, plus other Special Event-type shows, and the continued high-quality, breathtaking performances of the Tribute that has become known as The Sight and Sound of Pink Floyd - WISH YOU WERE HERE ...... Blossom Music Center - Cleveland, OH .. May 26, 2006 .. "One Of These Days" .. .. .. .. .. .. .. .. .. .. Nelson Ledges Quarry Park .. June 15, 2007 .. "Set The Controls For The Heart Of The Sun"-> .. "Space pt. 1" .. .. .. .. .. .. .. .. .. "Space pt. 2" -> .. "A Saucerful Of Secrets: IV. Celestial Voices" .. .. .. .. .. .. .. .. .. .. Plain Dealer Pavilion .. Cleveland, OH .. July 28, 2007 .. "Have A Cigar" .. .. .. .. .. .. .. .. .. "Time / Breathe (Reprise)" .. .. .. .. .. .. .. .. .. .. .. ....CONTACT....: .. .. For questions or comments to the band about performances, songs, equipment, etc., please go to our ..MESSAGE FORUM.. .. .. To find out how you can help promote ..WISH YOU WERE HERE.. in your area (and maybe get free tickets or swag in exchange) e-mail ..promoteam@floydtribute.com.. .. .. For information on booking ..WISH YOU WERE HERE.. or ..THE ACOUSTIC SIDE OF THE MOON.., please contact ..Eroc Music Inc... at ..eroc@floydtribute.com.... .... ..

Members

.... .. .. Eroc Sosinski - .. Bass/Lead Vocals .. .. ..Jamie Combs.. - .. Guitar/Lead Vocals .. .. Mark Brennan - .. Guitar/Vocals .. .. Bob Gerhard - .. Keyboards/Vocals .. .. ..Jon "JD" Darling.. - .. Drums .. .. Marla Brennan - .. Vocals .. .. ..Sharron McPherson-Foxx.. - .. Vocals .. .. Bob Barno - .. Saxophone/Assorted Percussion .. .. .. *ALSO FEATURING AT SELECT GIGS* .... Jim Tigue - .. Guitar/Vocals .... Marysa Tigue - .. Vocals .... Tim Ginley - .. Percussion .... Jennifer Lee - .. Vocals .... ..Irma McQueen.. - .. Vocals .. .. Tim "TJ" Joseph - .. Drums .... .. ..THE.. ..CREW..: .... Mike Larcey/John Miess - .. Front Of House Sound Engineer .... ..David Cook.. - .. Lighting Director .... ..Adam "Casa Grande" Christian.. - .. Sound FX/Stage Tech .... ..Trevor Tamura.. - .. Stage Tech .... ..Ann Thompson.. - .. Merchandise/Fun .. .. ***** .. .. Blossom Music Center - May 26, 2006 .. Cleveland, OH .. end of "Run Like Hell" w/ Ziffel .. .. .. .. .. .. .. .. .. .. Nelson Ledges Quarry Park - June 16, 2007 .. Garrettsville, OH .. "Mother" .. .. .. .. .. .. .. .. .. .. Plain Dealer Pavilion - June 28, 2007 .. Cleveland, OH .. end of "Run Like Hell" w/ Ziffel showing us his "best" side .. .. .. .. .. .. .. .. .. .. House Of Blues - January 5, 2008 .. Cleveland, OH .. "Pigs On The Wing (part one)" & "Dogs" .. .. .. .. .. .. .. .. .. .. "Pigs (Three Different Ones)" .. .. .. .. .. .. .. .. .. .. .. *MORE FULL-LENGTH VIDEO CLIPS TO THE RIGHT AND BELOW* ..

Influences

Sounds Like
No recent updates in this category.
Why not...
Bio:
THE NEW WYWH SIDE PROJECT:
THE ACOUSTIC SIDE OF THE MOON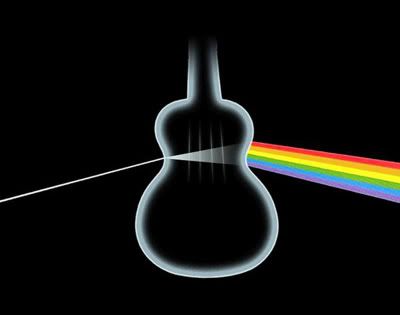 CLICK THE PIC OR OUR NAME ABOVE TO ADD US TO YOUR FRIENDS LIST!!!

acousticfloydtribute.com for more info and additional shows!





***** ..UPCOMING.. ..SHOWS.. *****


SATURDAY DECEMBER 4TH
THE RENAISSANCE THEATER
MANSFIELD, OH
5 SURPRISE ALBUM SIDES PLUS MORE CLASSICS *AND* THE DEBUT OF OUR NEW LASER LIGHT SHOW!
7pm doors/8pm show - 2 LONG SETS

Get your tickets NOW by clicking HERE


*****


SATURDAY JANUARY 8
HOUSE OF BLUES
CLEVELAND, OH
WITH AN ALL NEW LASER LIGHT SHOW!
8pm doors/9pm show - 2 SETS

Get your tickets NOW by clicking HERE



*****

"WISH YOU WERE HERE has raised the concept of a tribute band to an art form. Buying a ticket guarantees you're in for something special."
..Cleveland Magazine - June '08..

*****

FOR INFORMATION OR QUESTIONS ABOUT BOOKING, PLEASE USE THE E-MAIL LISTED BELOW UNDER ..CONTACT.. . . . INQUIRIES *WILL NOT* BE ANSWERED IF SENT TO OUR MYSPACE INBOX . . . THANKS!!!

*****

CHECK OUT VIDEOS FROM 2006-2008 BELOW!!!

*****

WISH YOU WERE HERE is Midwest America's most popular Pink Floyd tribute show and has gained international recognition for it's detailed recreations of Floyd's greatest albums and tours. WISH YOU WERE HERE's theatrical concert presentation combines Sight and Sound to capture the mood, emotions, and intensity of the Pink Floyd experience. The show utilizes a professional 8-piece musical ensemble featuring 6 vocalists (including 2 female vocalists), authentic sound effects, theatrical vignettes with props, characters & flying inflatables, and a choreographed light show with rolling fog and state-of-the-art intelligent lighting - all produced by experienced industry professionals with a fan's obsession for detail. WISH YOU WERE HERE authentically recreates the music from Pink Floyd's entire career, performing the crowd favorites that all rock fans recognize, interspersed with the show-stoppers that appease even the most ardent Floyd fanatics. Since 1987, as one of the very first bands in America to tribute Pink Floyd, it's core members have been at the forefront of the American Tribute Band movement, setting the goals & standards that many have since aspired to, with an unparalleled record of sold-out shows and celebrated productions.

Based in the Rock And Roll Hall Of Fame city - Cleveland, Ohio - WISH YOU WERE HERE has become internationally famous for it's large-scale recreations of Pink Floyd's most celebrated tours, as recognized in The Rough Guide To Pink Floyd. In July of 2008 WISH YOU WERE HERE staged the most elaborate production of THE WALL ever performed by an American Pink Floyd tribute act, at TimeWarner Cable Amphitheater in Cleveland. In May 2006 the band recreated the 1973 DARK SIDE OF THE MOON show at Blossom Music Center (where Floyd actually performed the same show) in front of over 4,300 fans, and in July 2005 the band recreated the 1977 ANIMALS tour at the Nautica Pavilion to over 3,300 fans - with Quadraphonic sound, video projections, lasers, and the debut of their giant inflatable pig, Ziffel, making WISH YOU WERE HERE the only Pink Floyd tribute band in the world to utilize a giant inflatable pig precisely modeled after the one used for the ANIMALS album cover shoot at Battersea Station.

WISH YOU WERE HERE holds the "sell-out and attendance record" at the HOUSE OF BLUES in Cleveland (cap. 1,200), performing 6 sold-out shows there since January 2005 (+ 4 shows with SRO crowds), and also holds the "sell-out and attendance record" for over 30 sellouts since 1996 at the now-defunct Odeon Concert club (1,000 cap). The band has also set attendance records at Akron's Lock 3 Live Amphitheater (3,000+), Cuyahoga Fall's Rockin' On The River (10,000+), and recently the Warren Community Amphitheater (3,000+). These Northeast Ohio crowds voted WISH YOU WERE HERE as both "Best Live Act" and "Best Tribute/Cover Band" in the 2006 Scene Magazine Music Awards.

In May of 2002, the band was chosen by Clear Channel Entertainment to headline the national FAKEFEST 2002 TOUR, which played to thousands of fans at outdoor sheds in 6 major markets across the Midwest, including Kansas City, St. Louis, Indianapolis, and Pittsburgh. Over 5,000 people saw the band's 2008 Florida tour, with enthusiastic crowds at the Delray Beach Garlic Festival and the Space Coast Convention Center. WISH YOU WERE HERE has also performed to capacity crowds in Columbus OH (L.C. Pavilion/Promowest & The Newport), Mansfield OH (Renaissance Theatre), Nelson Ledges Quarry Park, Canton OH (Palace Theatre), Cincinnati OH (Bogart's), Kalamazoo MI (State Theatre), Louisville KY, and throughout Ohio, Pennsylvania, & New York at colleges, festivals and events. (See the GIGS page of our OFFICIAL WEBSITE for the complete gig history of WISH YOU WERE HERE.)

Shows often include entire album performances, such as "Dark Side of the Moon", "Wish You Were Here", or "Animals", and the band has also staged unplugged and quadraphonic sound shows. WISH YOU WERE HERE has performed the Floydian masterpiece "The Wall" nine times in 4 cities, staging the most elaborate and authentic production of "The Wall" ever produced by an American Pink Floyd tribute act, which included the building (and tearing down) of a giant wall that spanned the width of the stage, set pieces, a children's choir, inflatables, and costumed characters. The Sight and Sound of Pink Floyd, indeed!

For a complete history of the band, from it's earliest beginnings to now, please visit the BIO page of our OFFICIAL WEBSITE.

The band is currently campaigning to expand its reach into other regional markets - for more information please check our CONTACT section below to send an inquiry, or just keep an eye out here for show info.

More in-depth information on the band can be found at the WISH YOU WERE HERE MESSAGE FORUM, an online community where fans and band members interact and maintain an active discourse on matters relating to the band, as well as Pink Floyd and the WISH YOU WERE HERE band member's many side projects.

Future plans include more performances of 'The Wall', our special "unplugged" show, plus other Special Event-type shows, and the continued high-quality, breathtaking performances of the Tribute that has become known as The Sight and Sound of Pink Floyd - WISH YOU WERE HERE


Blossom Music Center - Cleveland, OH
May 26, 2006
"One Of These Days"


Nelson Ledges Quarry Park
June 15, 2007
"Set The Controls For The Heart Of The Sun"->
"Space pt. 1"

"Space pt. 2" ->
"A Saucerful Of Secrets: IV. Celestial Voices"


Plain Dealer Pavilion
Cleveland, OH
July 28, 2007
"Have A Cigar"

"Time / Breathe (Reprise)"



..CONTACT..:

For questions or comments to the band about performances, songs, equipment, etc., please go to our MESSAGE FORUM

To find out how you can help promote WISH YOU WERE HERE in your area (and maybe get free tickets or swag in exchange) e-mail promoteam@floydtribute.com

For information on booking WISH YOU WERE HERE or THE ACOUSTIC SIDE OF THE MOON, please contact Eroc Music Inc. at eroc@floydtribute.com
..
..
Member Since:
February 08, 2006
Members:


Eroc Sosinski -
Bass/Lead Vocals

Jamie Combs -
Guitar/Lead Vocals

Mark Brennan -
Guitar/Vocals

Bob Gerhard -
Keyboards/Vocals

Jon "JD" Darling -
Drums

Marla Brennan -
Vocals

Sharron McPherson-Foxx -
Vocals

Bob Barno -
Saxophone/Assorted Percussion


*ALSO FEATURING AT SELECT GIGS*

Jim Tigue -
Guitar/Vocals

Marysa Tigue -
Vocals

Tim Ginley -
Percussion

Jennifer Lee -
Vocals

Irma McQueen -
Vocals

Tim "TJ" Joseph -
Drums


..THE.. ..CREW..:

Mike Larcey/John Miess -
Front Of House Sound Engineer

David Cook -
Lighting Director

Adam "Casa Grande" Christian -
Sound FX/Stage Tech

Trevor Tamura -
Stage Tech

Ann Thompson -
Merchandise/Fun

*****

Blossom Music Center - May 26, 2006
Cleveland, OH
end of "Run Like Hell" w/ Ziffel


Nelson Ledges Quarry Park - June 16, 2007
Garrettsville, OH
"Mother"


Plain Dealer Pavilion - June 28, 2007
Cleveland, OH
end of "Run Like Hell" w/ Ziffel showing us his "best" side


House Of Blues - January 5, 2008
Cleveland, OH
"Pigs On The Wing (part one)" & "Dogs"

"Pigs (Three Different Ones)"


*MORE FULL-LENGTH VIDEO CLIPS TO THE RIGHT AND BELOW*