Play

Play Next

Add to queue
Play

Play Next

Add to queue

151 plays

Play

Play Next

Add to queue

62 plays

Play

Play Next

Add to queue

49 plays

Play

Play Next

Add to queue

1,999 plays

Play

Play Next

Add to queue

1,434 plays
Genre: Classic Rock / Rock

Location Please select your region., Un

Profile Views: 27936

Last Login: 4/22/2011

Member Since 1/30/2009

Type of Label Unsigned

Bio

.. .. .. .. ....FOREVER VENDETTA...... ......Forever.. - "without ever ending; eternally: to last forever.".. ..Vendetta.. - "any prolonged and bitter feud, rivalry, contention, or the like".... ..Where no physical rivalries are present, this band of young rockers has a personal vendetta against the current music scene. Taking the change of decades in thier stride these 5 friends are on a mission to change the face of rock as we know it... ..Hailing from Swansea, South Wales these city boys are no strangers to the busy life. Having only formed in Late 2008, Forever Vendetta have acheived things that other bands in the genre take years to acheive. Sharing stages already with the likes of Hardcore Superstar, Vains Of Jenna, LA Guns and Tigertailz these boys already have thier foot firmly in the door of the music scene and are ready to slam it open at any time. Early Summer 2010 saw the band play the UK's most renowned student festival "Break Break Live 2010" along side Calvin Harris, Vampire Weekend, Ellie Goulding and more. The band also made a list of 10 bands to support Ozzy Osbourne, the final 10 bands (which Forever Vendetta were part of) were listened to by the Prince Of Darkness himself... ..Still distributing tracks from the bands debut EP via Myspace, which can be downloaded for free from thier blog, the boys have got their music out to the masses. They have been welcomed with open arms by many radio stations for airplay and many venues have been laid to waste by the intense live show that they deliver so well. Many people have come and gone in the knowledge they have just seen something they might not ever have seen before... ..The three tracks recorded, "Young, Free and Crazy","My Ecstasy" and show stopper "Unbreakable" have just given people a taste of what the band can do. Anyone who has seen them live will know these 3 songs are not the be all and end all of the band. With new material currently being played live that far surpasses the original material, things are definatley looking good for Forever Vendetta... ..April 2010 saw the boys embark on their first UK tour to great reception. Honing their skills on stage night after night pushed the band further than they've been pushed before... ..With lots of new ideas on the cards, as well as a follow up EP to be recorded before the tour, 2010 looks to be a very promising year for the band... .. ......VIEW OUR PRESS PACK HERE...... ...... .. .... .. .. ......REVIEWS...... ...... .. .. .. .. .. ........ ......ADD OUR MUSIC PLAYER TO YOUR PAGE...... ..Click the share button in the top right and copy the HTML code into any section on your Myspace page and enjoy!!.. ...... .. .. .. .. .. ...................... ......JOIN OUR MAILING LIST...... ...... .. .. .. .. .. ...................... .. ...... WATCH US LIVE ON YOUTUBE.. .. .. .. .. .. .. .. ....

Members

...... ..Chris Stryker.. - Lead Vocals.... ...... TBA - Lead Guitar ...... .TBA - Rhythm Guitar ...... ..L.A.. - Bass.. ...... ..KB Stephens.. - Drums

Influences

Sounds Like
No recent updates in this category.
Why not...
Bio:
..
FOREVER VENDETTA

Forever - "without ever ending; eternally: to last forever."
Vendetta - "any prolonged and bitter feud, rivalry, contention, or the like"

Where no physical rivalries are present, this band of young rockers has a personal vendetta against the current music scene. Taking the change of decades in thier stride these 5 friends are on a mission to change the face of rock as we know it.
Hailing from Swansea, South Wales these city boys are no strangers to the busy life. Having only formed in Late 2008, Forever Vendetta have acheived things that other bands in the genre take years to acheive. Sharing stages already with the likes of Hardcore Superstar, Vains Of Jenna, LA Guns and Tigertailz these boys already have thier foot firmly in the door of the music scene and are ready to slam it open at any time. Early Summer 2010 saw the band play the UK's most renowned student festival "Break Break Live 2010" along side Calvin Harris, Vampire Weekend, Ellie Goulding and more. The band also made a list of 10 bands to support Ozzy Osbourne, the final 10 bands (which Forever Vendetta were part of) were listened to by the Prince Of Darkness himself.
Still distributing tracks from the bands debut EP via Myspace, which can be downloaded for free from thier blog, the boys have got their music out to the masses. They have been welcomed with open arms by many radio stations for airplay and many venues have been laid to waste by the intense live show that they deliver so well. Many people have come and gone in the knowledge they have just seen something they might not ever have seen before.
The three tracks recorded, "Young, Free and Crazy","My Ecstasy" and show stopper "Unbreakable" have just given people a taste of what the band can do. Anyone who has seen them live will know these 3 songs are not the be all and end all of the band. With new material currently being played live that far surpasses the original material, things are definatley looking good for Forever Vendetta.
April 2010 saw the boys embark on their first UK tour to great reception. Honing their skills on stage night after night pushed the band further than they've been pushed before.
With lots of new ideas on the cards, as well as a follow up EP to be recorded before the tour, 2010 looks to be a very promising year for the band.
VIEW OUR PRESS PACK HERE
REVIEWS
ADD OUR MUSIC PLAYER TO YOUR PAGE
Click the share button in the top right and copy the HTML code into any section on your Myspace page and enjoy!!
JOIN OUR MAILING LIST
WATCH US LIVE ON YOUTUBE



Member Since:
January 30, 2009
Members: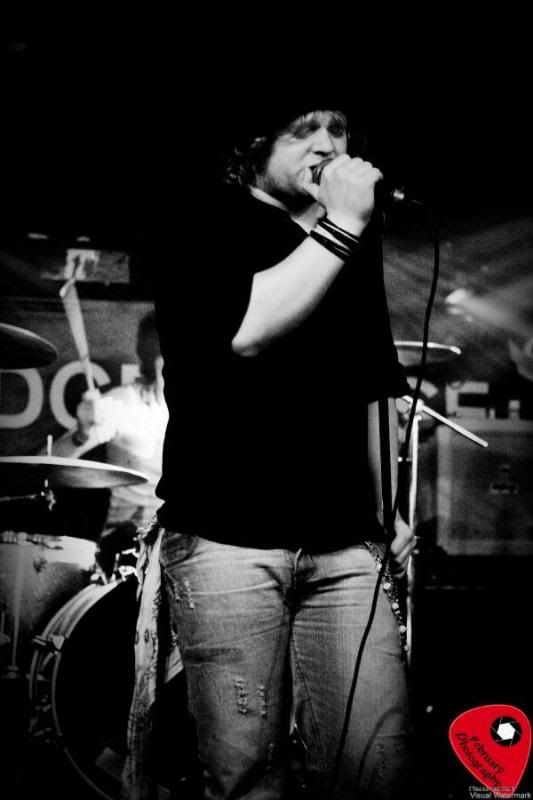 Chris Stryker
- Lead Vocals
KC Leigh
- Lead Guitar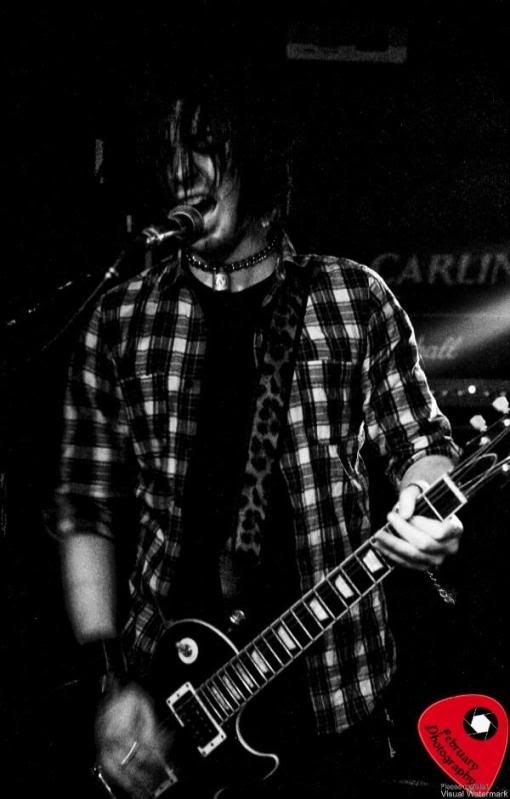 Skwair
- Rhythm Guitar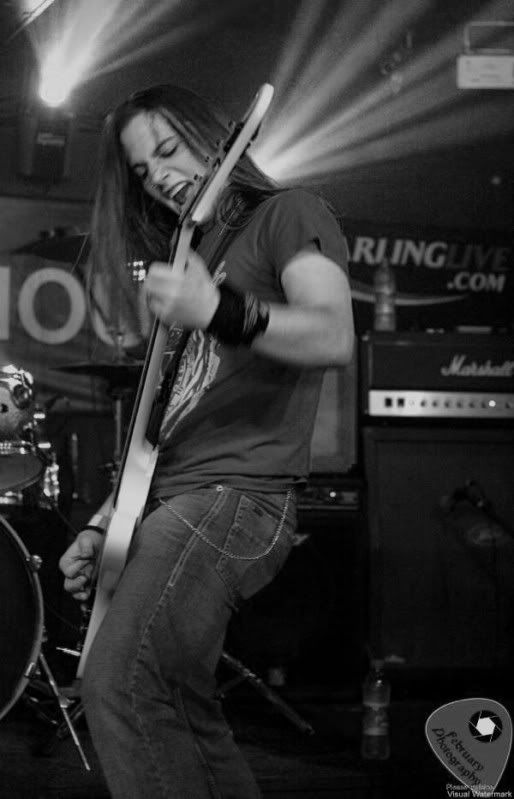 L.A
- Bass
KB Stephens
- Drums
Forever Vendetta has 5005 friends.