Play

Play Next

Add to queue
Play

Play Next

Add to queue

5,907 plays

Play

Play Next

Add to queue

1,871 plays

Play

Play Next

Add to queue

4,077 plays

Play

Play Next

Add to queue

5,858 plays

Play

Play Next

Add to queue

37,751 plays
Genre: Christian / Indie / Screamo

Location Canton, Ohio, US

Profile Views: 223947

Last Login: 8/26/2010

Member Since 1/31/2006

Type of Label Major

Bio

.. .. ...... .. .. .. .. .... ..There are many bands in the world, most of which you will never listen to. We at Forthewhile aim to create music so full of energy and creativity that people will naturally be drawn to it. And we hope that both the aesthetics & the message of our music will inspire & affect you for the better in some way. Forthewhile is all about being real people who want to serve God by creating intense, heartfelt, & exciting music. We hope you will enjoy. ........ ........ .. .. .. ..Purchase our Album "Dear Friends" at the following locations:.. .. ..iTunes.... ..Rhapsody.... ..CD Baby.... ..Our Online Store.... .. ..Our latest single 'Scrimshaw' (previously unreleased extended version) is now available for purchase here:.. .. .. .. .. .. .. .. ...... .... ...... ....Vote for us on RadioU's HXC show!!! Click the banner to do so:.. .......... ...... ....To post our banner, copy and paste the following code:.. .... Our upcoming public performances: ........ ........ .... ........ ........ Sponsors:.. ......Click here to visit the Silverfox MySpace!.... .... .. .. .. .. .. .... .. .. .... ..

Members

.. ..Nick - Vocals/Guitar.. ........ Nate - Vocals/Keys/Synth........ .. Aaron - Lead Guitar.. ........ Matt - Bass.. ...... Ben - Drums.. ...... ........ .. .. .. .. .. .. ..Booking:.... ..forthewhileband@hotmail.com.. .. .. ..General E-mail:.... ..forthewhileband@hotmail.com.. .. .. ..General Phone :.... Aaron: 330.204.2337.. Ben: 330.407.0937 .. .. ..Send Us Mail Or Packages:.... 1504 Gotthard Street SW.. Sugarcreek, OH 44681.. .. ..AOL Screen Name:.... forthewhileband .. ..

Influences

We've shared the stage with some cool bands and cool people recently. Some of these include:....The Devil Wears Prada (Ferret)..For Today (Facedown)..The Wedding (Brave New World)..Kiros (Torque)..Once Nothing (Solid State)..Gwen Stacy (Ferret)..Becoming The Archetype (Solid State)..With Blood Comes Cleansing (Victory)..Inhale Exhale (Solid State)..Oh, Sleeper (Solid State)..Life In Your Way (Solid State)..Our Last Night (Epitaph)..A Plea For Purging (Facedown)..Trenches (Solid State)..Attack Attack! (Rise)

Sounds Like

A smattering of yummy music :)
No recent updates in this category.
Why not...
Bio:
.. ..
There are many bands in the world, most of which you will never listen to. We at Forthewhile aim to create music so full of energy and creativity that people will naturally be drawn to it. And we hope that both the aesthetics & the message of our music will inspire & affect you for the better in some way. Forthewhile is all about being real people who want to serve God by creating intense, heartfelt, & exciting music. We hope you will enjoy.
Purchase our Album "Dear Friends" at the following locations:
iTunes
Rhapsody
CD Baby
Our Online Store
Our latest single 'Scrimshaw' (previously unreleased extended version) is now available for purchase here:

Vote for us on RadioU's HXC show!!! Click the banner to do so:
To post our banner, copy and paste the following code:

Our upcoming public performances:
Click here to visit the Silverfox MySpace!
..
Member Since:
January 31, 2006
Members:
Nick - Vocals/Guitar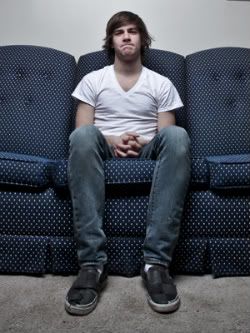 Nate - Vocals/Keys/Synth
Aaron - Lead Guitar

Matt - Bass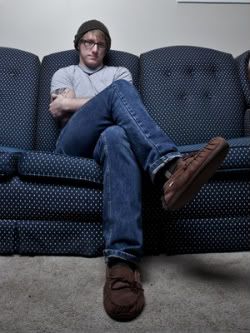 Ben - Drums

Booking:
forthewhileband@hotmail.com
General E-mail:
forthewhileband@hotmail.com
General Phone :
Aaron: 330.204.2337
Ben: 330.407.0937
Send Us Mail Or Packages:
1504 Gotthard Street SW
Sugarcreek, OH 44681
AOL Screen Name:

forthewhileband
Influences:
We've shared the stage with some cool bands and cool people recently. Some of these include:

The Devil Wears Prada (Ferret)
For Today (Facedown)
The Wedding (Brave New World)
Kiros (Torque)
Once Nothing (Solid State)
Gwen Stacy (Ferret)
Becoming The Archetype (Solid State)
With Blood Comes Cleansing (Victory)
Inhale Exhale (Solid State)
Oh, Sleeper (Solid State)
Life In Your Way (Solid State)
Our Last Night (Epitaph)
A Plea For Purging (Facedown)
Trenches (Solid State)
Attack Attack! (Rise)
Sounds Like:
A smattering of yummy music :)
ForTheWhile (Thank you all. God is love) has 12541 friends.