Genre:

Stand-Up / Female / As Seen on TV

Films

You Gotta watch it ..... "CRAZY BITCH!" This is a Cole World Sketch where I'm playing "crazy bitch" a woman who has had it with the pressures of life..... or is the bitch just crazy? B. Cole, Deon Cole, Marlon Mitchell, Last Laff and more. FUNNY FUNNY

Website

vanessafraction.com

Bio

With over nine years of experience and TV and film credits Vanessa Fraction is one of the hottest female comediennes in the biz. Her hysterical laugh out loud personality leaves the audiences begging for more. Vanessa relates to a variety of audiences due to her diverse background and real life experience that she shares with the world every time she hits the stage. Whether sharing her stories of parenting gone bad or how every man should have an "at least." She connects with audiences in a way that makes you feel like she's the girl from down the street that you grew up with.   Vanessa hails from the midwest. As a teen she moved to Chicago, where she graduated high school and honed her comedic personality in the various comedy clubs in the city. Fraction has moved on to travel the world sharing her side splitting, sometimes provocative but always thought provoking brand of comedic genius leaving audiences begging for more. In 2004 Vanessa landed a role in the film Barbershop 2 alongside Ice Cube and Cedric the Entertainer Fraction has gone on to perform on such notable shows as Russell Simmons Def Comedy Jam on HBO, Martin Lawrence's First Amendment Stand Up on Starz, Comic View on BET, Byron Allen's Comics Unleashed, Baisden After Dark, Who's Got Jokes and The Funny Spot all on TVOne. Fraction is also featured on the DVD, "Mike Epps Live at Club Nokia"   She's also performed on countless comedy stages and colleges nationwide, as well as toured the UK, Netherlands, and performed for US troops in Europe and Asia. Fraction was featured on Oscar Award winning comedienne/ actress, Mo'Nique's late night talk show on BET. Her performance was so well received that she landed a job as a staff writer for the second season, offering a refreshing, female perspective to the show's Write Squad. Do the math: Add beauty, plus talent, multiply that with charisma and raw humor and Vanessa will leave you wanting more than just a Fraction   Booking Contact 404.969.5530

Members

CHECK OUT MY PERFORMANCE ON "THE FUNNY SPOT" CHECK OUT MY DEF COMEDY JAM PERFORMANCE (EXPLICIT LANGUAGE) I was blessed to be on the news to talk about ANNA FONG The beautiful Chicago designer, Anna Fong featured on WGN NEWS. (www.anna-fong.com) ANNA FONG IS GREAT I LOVE HER CLOTHES AND LOVE TO SUPPORT INDEPENDENT CHICAGO ARTISTS (fashion, music, art, etc.)
About me:
I'm the funny chick from next door! I didn't want any woulda, coulda, shoulda's in my life - so I decided to do comedy. I must say it's working well for me. I tour the US and other countries such as Japan, Germany, England and Holland sharing my crazy stories and making people smile. I broadened my career to include television, movies, and other independent projects. I look forward to seeing what else God has in store for me! About My Comedy I'm able to provide quality entertainment to a variety of audiences ( package avail. upon request) I do alot of Clean shows and shows for kids. I love the college shows; as well as being able to go to the clubs uncensored and bring character to adult situations. In whatever arena you see me expect a great time and a fabulous show! My goal is for you to be inspired and learn in the midst of the laughter and excitement ---- I hope I said that right and I hope to see you at a show real soon Credits: Barbershop 2, BET's Comicview, Girls's Behaving Badley (Oxygen), Martin Lawrence Presents 1st Amendment Standup, Who's Got Jokes (TVOne), The Funny Spot (TVOne), DEF COMEDY JAM (HBO), Baisden After Dark (TVOne), & Comic's Unleashed .. I edited my profile with
Thomas' Myspace Editor V4.4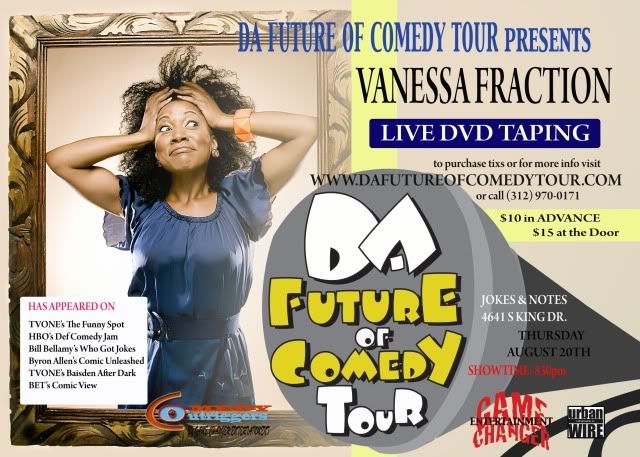 Who I'd like to meet:
BEAUTIFUL WOMEN, INSIDE AND OUT!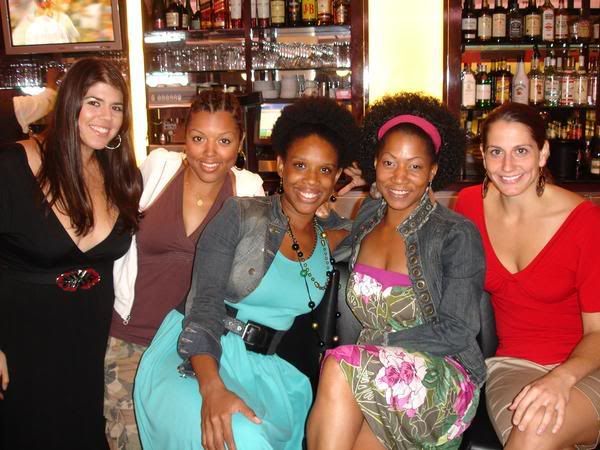 AND YES, THIS PIC IS REAL I MET FORMER PRES. CLINTON IN '97. AND NO, HE DIDN'T OFFER ME A CIGAR- BUT HE DID SPILL HIS COFFEE IN MY LAP....ACCIDENT? I'D LIKE TO THINK NOT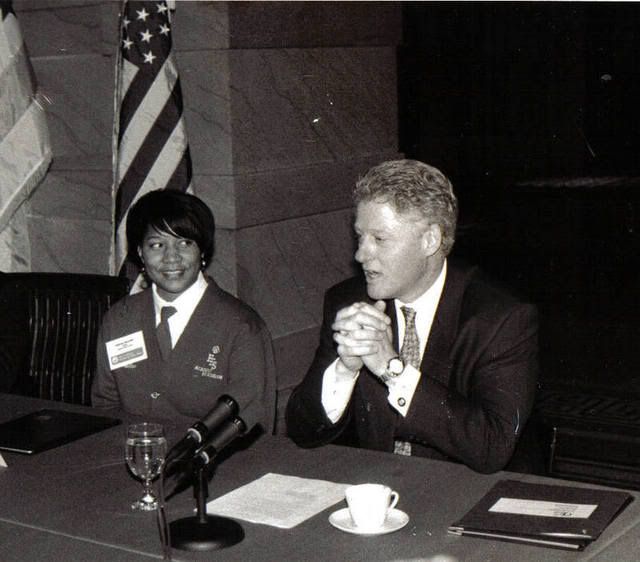 THIS IS MY LOGO - I MADE HER MYSELF!!!!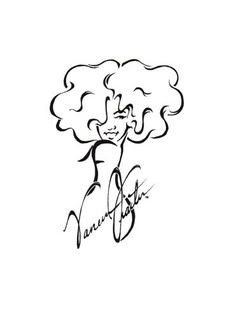 RICKEY'S BDAY W/ ANTHONY ANDERSON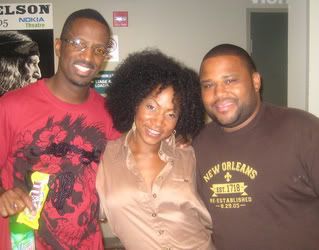 WHO BETTER TO MUNCH WITH THAN SNOOP.... ONE LOVE BIG HOMIE!
YEAH ROBIN'S GOT THAT MAGIC! GOTTA LOVE HIM
SINGLE, BLACK, & FABULOUS ISSUE OF "N'DIGO" CHICAGO'S MAGPAPER FOR THE URBANE!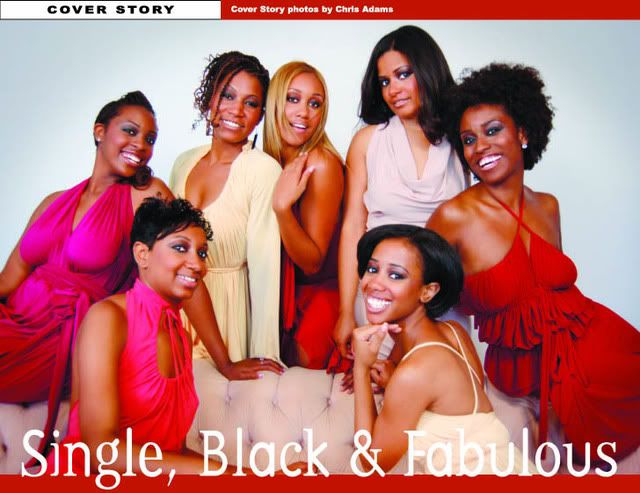 I'd like to meet Professional Artists: musicians, comedians, photgraphers, promotors, actors etc. If U love 2 laugh and enjoy life I want 2 meet you 2!
Status:

Single

Here for:

Networking

Orientation:

Straight

Height:

5' 3"

Ethnicity:

Black / African descent

Zodiac Sign:

Virgo

Children:

Proud parent

Occupation:

Comedian/Actress
General

Video Reel - Check it Out!!!!! .. width="425" height="350">....> Ok, I present Me and My Doublestitch!

www.doublestitchwear.com

also check them out @ Macy's on State St. in Chicago

Music

I love variety - and I'm more into lyrics: I'm a BIG John Mayer

,

Thicke

,

and now Ne-yo fan! Norman Brown on the Jazz side. Lyfe Jennings

,

Eric Roberson

,

Goapele

,

Jill Scott

,

Kem

,

Dwele

,

Anthony Hamilton

,

Common

,

Floetry

,

Faith

,

Tweet

,

Damien Marley

,

Sizzla gotta love Fred Hammond you get the point. I can't leave off my first loves: Stevie Wonder

,

Marvin Gaye

,

Doni Hathaway

,

Aretha Franklin

,

Luther

,

Bob Marley

,

Sade

,

Billie Holiday

,

EWF

, and so many more. Ok and the truth comes out I love some Country I'm sure I'll update this soon with some great myspace artists

Television

Again Thank you to the Beautiful ladies of

www.doublestitchwear.com

Books

I love to cuddle up with a good book I recently finished some Feng Shui book so I'm a bit sensitive to space and colors right now- The Celestine Prophecy is one of my favs., The Road Less Travelled was a good book - For the past few years I've been on making LifeStyle Changes so I haven't been reading much IceBerg Slim lately

Heroes

Just to keep it real - I thought I'd add this picture at 5'3" 180lbs I was definetly holding it down on the track team. I was in the chunky girl division throwing the shot put. I didn't really lose weight until after I had my kids God is Good!