Genre: Acoustic / Other / Rock

Location TUCSON, Arizona, Un

Profile Views: 26202

Last Login: 1/7/2013

Member Since 4/29/2009

Website reverbnation.com/frantic

Type of Label Unsigned

Bio

This band came together in April 09' from an ad that was put out by a drummer looking for people to start a band. Gonzales (Guitar) and Herrera (Vocals) answered and soon after brought in Ortega (Bass) and Rojas (Guitar, Keyboards). After a month it was clear that the drummer was not working out so Gonzales, Herrera and Rojas started the "Frantic Acoustic Project" while Ortega went on hiatus. After a few months of playing around town, Rojas brought in Allen (Drums) in August 09'. With the new development Ortega was back on bass and the "Frantic Acoustic Project" became simply "Frantic". Although we moved into being an electric band we still continue to keep our acoustic sense abilities. The rest of the year was spent playing out and writing songs of which the recording process began in January 10'. Now we find ourselves in December 10' still working on the CD. We are doing the project completely on our own so It's been quite a learning process and we hope to have it released in the early part of 11'. We already have enough material to start working on our second CD when we are through with the first. With all that we have learned and accomplished over the past year I predict that Frantic will be releasing two CD's within 2011 which will make next year a very rewarding one. - Rojas. 12/14/2010

Members

Robert Herrera - Vocals, Robert Rojas - Guitar/Backing Vocals, Robert Gonzales - Guitar/Backing Vocals, Rene Ortega - Bass, Bob Allen - Drums/Percussion

Influences

The Beatles, Led Zeppelin, Days of the New, Tantric, Godsmack, Nickelback, Stone Temple Pilots, and anything that Rocks, Rolls, or strums the heart strings.

Sounds Like

Press play and find out.
____________________
Robert Herrera:
Vocals
____________________
____________________
Robert Rojas:
Guitar/Backing Vocals
____________________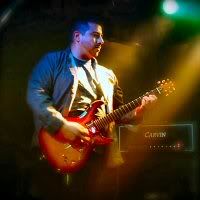 ____________________
Rene Ortega:
Bass
____________________
____________________
Rob Gonzales:
Guitar/Backing Vocals
____________________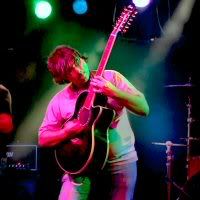 ____________________
Bob Allen:
Drums/Percussion
____________________