Shelly Martinez hasn't earned any badges yet... have you?
General

THE EYES ARE THE WINDOW TO THE SOUL, THAT'S THE ONLY WAY TO SEE CHEMISTRY. MOST PEOPLE ARE SCARED OF IT.

Music

Music is art. I HEART art!!I love Punk

,

Rockabilly

,

80's Hair Metal

,

80's pop

,

Heavy Metal

,

Death Metal

,

vintage stuff like Dean Martin

,

Elvis

,

Ella Fitz

,

I also love old school country like Pasty Cline

,

Cash and Classic Rock. Some of my fav bands are Jethro Tull

,

David Bowie

,

Jeffersons Airplane

,

Motley Crue

,

Powerman 5000

,

Ramones

,

Misfits

,

KISS

,

Led Zeppelin

,

Rev. Horton Heat

,

Social D

,

Poison

,

Depeche Mode

,

Dean Martin

,

System of a Down

,

Squirrel Nut Zipper

, Kid Rock I even like boy bands hey I grew up loving New Kids man!! I'm not afraid to say it so there!! :) In newer music I freakin heart Black Eyed Peas and Katy Perry!!

Movies

There are so many

, too many. I would have to say I enjoy watching anything that keeps my interest. I use to be mainly into horror flicks but man there are so many other types of films out there that I have been experiencing this past year and it has opened my eyes to a whole new worlds :) but here are some of my fav movies: Psycho,

Creature from the Black Lagoon

,

Devils Rejects

,

House of 1000 Corpses

,

The Crow

,

Pirates of the Caribbean

,

Goonies

,

Three Amigos

,

One Crazy Summer

,

Kill Bill vol 1 & 2

,

Edward Scissorhands

,

Benny and Joon

,

Secret Window

,

Color Purple

,

Waterboy

, Ancorman.....I can go on and on from horror to comedy to drama!! Lets just say I love to be spooked by horror, laugh my arse off with comedy and cry my green eyes off with drama. I am a sucker for love!! One of my new favorite movies to watch to cry my eyes out to is The Notebook and Eternal Sunshine of the Spotless mind....

Television

Entourage

,

Three's Company

,

The Munsters

,

I Love Lucy

,

Seinfield

,

Simpsons

,

Passions

,

Adams Family

,

Family Guy

,

Sex and the City (I'm a girl!!)

,

Aqua Teen

,

MASH

,

Roseanne

,

Nanny

,

Intervention

,

Obsessed

,

old cartoons on Boomerang

,

Vh1 countdown shows

,

old Star Trek

,

Curb Your Enth.......there are so many more!! I LOVE TV!!!!!!!!

Books

Bible 1001 Pearls of Wisdom from the Bible Heroin Diaries Bram Stoker's Dracula The Secret
The Summer of Shelly!! has 9733 friends.
Play

Play Next

Add to queue

Play

Play Next

Add to queue

Play

Play Next

Add to queue

Play

Play Next

Add to queue

Play

Play Next

Add to queue
About me:
"You cannot achieve success without the risk of failure. And I learned a long time ago you cannot achieve success if you fear failure. If you're not afraid to fail…man, you'll have the chance to succeed. But you're never going to get there unless you risk it all the way. I was a failure. Sometimes half the fun is failing! Learning from your mistakes, waking up the next morning and saying 'Okay…watch out, here I come again! A little bit smarter, licking my wounds and really not looking forward to getting my ass kicked the way I just did yesterday. So now, I'm just a little more dangerous.'" Paul Heyman
.. Recycle!! Conserve energy!! Get your pets spayed/neutered!! ..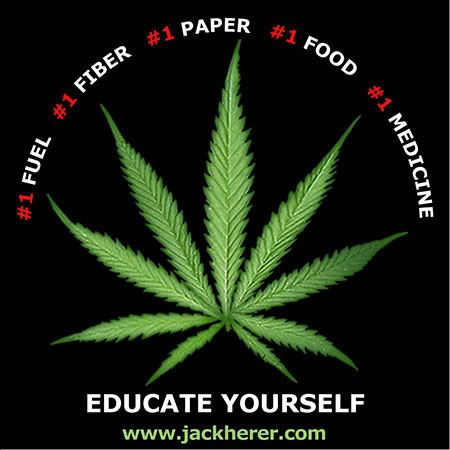 The Weed Chronicles Pilot....
http://www.youtube.com/watch?v=C1cY1gkhqFs
What you get @ shellymartinez.com!!
http://www.youtube.com/watch?v=YHAO1fHpfQg

..
Everyone should know....
http://www.youtube.com/watch?v=_rQ1V7m0Kfs
.....about the 7 up series!! I am so intrigued!!
Who I'd like to meet:
..
I like to meet different cool people from different walks of life. My fav people to meet are people who make me laugh and intrigue me. I do not like cocky people!! I do love people who tend to feel like misfits.... I have an eye fetish. I love them there eyes!! I dont like guys that are too buff I like more normal looking fellas. Not guys that like to eat them steriods!! Also I wish I could've meet Betty Page, Jim Morrison, Marilyn Monroe and Lucille Ball. Someone asked me once if you could be anyone in history who would it be I replied with "Marilyn Monroe, but everything she did wrong I would do right." ..
"It's woman's spirit and mood a man has to stimulate in order to make sex interesting. The real lover is the man who can thrill you by touching your head or smiling into your eyes or just staring into space." - Marilyn Monroe
Status:

In a Relationship

Here for:

Networking

Hometown:

Ontario/Chino California

Orientation:

Straight

Height:

5' 4"

Ethnicity:

Latino / Hispanic

Religion:

Christian - other

Zodiac Sign:

Aquarius

Children:

Someday

Occupation:

Bringing rays of sunshine to all who need it!!
Chaffey College

Rancho Cucamonga,CA

Graduated:

N/A

Student status:

Alumni

1998 to 1999

Ontario High School

Ontario,CA

Graduated:

1998

Student status:

Alumni

1994 to 1998