Genre:

Alternative / Female / Ventriloquist

Albums

Website

myspace.com/gabekea

Bio

Gabe Kea is like no other comedian you'll find working today. Mostly, because he's not working. But when he does, he charms and entertains crowds with his fresh and original style of dynamic, well-crafted comedy.

Kea often claims he is from Canada and although his frequent use of the word "aboot" supports this, the truth is he's only actually visited twice. Gabe began his career in stand-up comedy after a post-college vacation to Europe where he discovered a talent for connecting with foreigners through his engaging stories and friendly demeanor. Europe is also where he discovered it would be best to refer to himself as "Canadian" rather than "American."

Since then, Kea has created an unforgettable name for himself in the comedy community, and in September of 2009, he was named "Funniest Person in Cincinnati" just months after moving there. Kea was able to win while juggling the responsibilities of running and judging the contest at the same time. An investigation is currently underway.

Members

Influences

Anne Murray, Ben Mulroney, Bronko Nagurski, Pierre Trudeau, Joe Hartjes, Randy Bachman, Will.i.am, Peter Jennings, MacGyver, Gord Kea, Tommy Chong, Mary Lou Foster, Phil Hartman, and my mom and dad
Bio:
I'm Gabe. I wear my heart on my sleeve. I'm like, 16. I have a messy room. I'm an expert at sleeping at all the wrong times. I like to read. And run. My e-mail always starts with curlysue952. I'm tired. I don't drink soda. It's SICK. So is coffee. As are french fries. And ice cream. I can't touch my nose with my tongue. I live for God. I like singing really really really really loud. I always remember my dreams. I sleep w/ this weird, lumpy stuffed... animal? thing named "It." I want to be a medical missionary. Or something like that... Starbucks is my favorite place to be. I play the piano. I have bluuuue eyes. My middle name is SUUUUUE. I rock the cowgirl blues. I'm too idealistic. I'm stupid and am taking 4 AP classes my senior year, HA HA!! I can laugh really hard. I can also make really weird faces. I never get embarrassed. I do believe in fairies! I do! I do! My favorite season is fall. My favorite drink is Cranberry & Sprite. I wish I could do the splits. I have 3 incredible sisters. Vincent Van Gogh is my favorite. I'm a Phleg/San. If you know what that means then you win. I do like country music, he stopped loving her tonight. But I like a billion other types of music even more. Ignorance is NOT bliss. If you want to make me happy, then you will scratch my back. I am not actually a giddy 16 year old girl...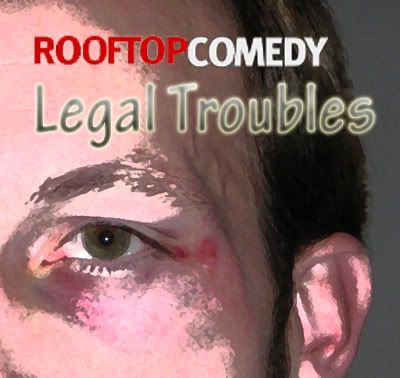 ..
Get this video and more at
MySpace.com
.. width="425" height="350">....>.. width="425" height="350">....>
Member Since:
December 30, 2005
Sounds Like:
The New Pornographers, stellastarr*, The Novemberists, Todd Snider, Architecture In Helsinki, Of Montreal, The Arcade Fire, Kasabian, Acupuncture in Constantinople, Guster, The Tragically Hip, Magnetic Fields, The 6ths, The Shins, She Wants Revenge, Carbon Leaf, Abba, Rilo Kiley, Mates of State, Barenaked Ladies, Iron and Wine, Tegan and Sara, Belle and Sebastian, Mike and the Mechanics, The Long Winters, Fisherspooner, The Samples, Brian Eno, The Zutons, Morningwood, The Proclaimers, The Postal Service, Fedex, UPS, Fiction Plane, Duran Duran, The Ark, The Dresden Dolls, The Faint, Badley Drawn Boy, Sage Francis, The Fiery Furnaces, Dandy Warhols, the brian jonestown massacre, Doves, Idlewild, Tall Dutch Girls from Iowa, Widespread Panic, Concentrated Panic, Hal Hartley composed, VHS or Beta, Mini-DV or Hi8, Atmosphere, Conor Oberst, I Love You Baby!, The White Stipes, The Futureheads, The Killers, Matisyahu, Sufjan Stevens, Spoon, The Cure, The Sreaming Teardrops, Modest Mouse, Metric, Our Parents Divorce (they're so emo), Keane, Kaiser Cheifs, Frou Frou, Beck, Saddle Creek, anything with Jenny Lewis, Sam Roberts, Roger Whittaker, Portishead, Bjork, George Jones, Violent Femmes, The Smiths, Dressy Bessy, Placebo, Poe, KT Tunstall, Alanis Morrisette, The Black Crows, Dar Williams, Ani Defranco, INXS, I grew up with 3 sisters OK... Clem Snide, Cracker, Pony Up, Elliot Smith, OK Go, Camper Van Beethoven, The Coral, Old 97's, They Might be Giants, Mike Doughty, Stereophonics, Supertramp, Franz Ferdinand, Bloc Party, Bright Eyes, Ben Lee, Har Mar Superstar (best performer I have ever seen live), Eels, Coldplay, The Verve, The Verve Pipe, not really I just wanted to put all bands involving the word "verve"... Gorillaz, The Go! Team, The Polyphonic Spree, Vela Uniform, Death Cab for Cutie, Ringside, The Weakerthans, The Streets, Love, Nico, Yaz, The Ramparts, The Suburbans, LCD Soundsystem, Theivery Corporation, Sublime, The Dave Matthews Band but just the band not the Dave Matthews... The Grateful Dead but just those that are Grateful and Dead, The Beatles, The Beach Boys, The Kinks, Johnny Cash ever since that movie came out making him cool again, & Bob Dylan... all mixed together but without any instruments or singing. ...... ......
Leave me a comment:


Instead of clicking on "Add Comment" link on the bottom, just use the box below to write me a comment.


.... ..

............
View/Edit All All of My Comments
Record Label:
Still Mohammad Productions
About me:
websites:.. ..http://www.facebook.com/gabe.kea.... ..http://www.twitter.com/gabekea.... ..http://www.rooftopcomedy.com/gabekea.... ..http://www.ikea.com/gabekea.... email:.. gkea@gobananascomedy.com.. ........ .. .. .. .. .. .. .. ........
Who I'd like to meet:
......
Status:

In a Relationship

Here for:

Dating

Hometown:

Port Severn, Ontario

Orientation:

Straight

Body type:

6' 5" / Average

Ethnicity:

White / Caucasian

Religion:

Jewish

Zodiac Sign:

Cancer

Children:

Expecting

Smoke / Drink:

Yes / Yes

Education:

College graduate

Occupation:

Networking, Friends
General

ice hockey, canoeing, jean quilts, feeling emotions, activism, mix tapes, stand-up comedy, judaism, frisbee, youtube music videos, extravagant lies, vincent van gogh, abraham lincoln t-shirts, living on the edge, making my bed, ikea, western style shirts, summer heights high, waterskiing, the netherland, zoroastrianism, crying, 7/11 truth, babywatching

Music

Roger Whittaker

,

!!! (cht cht cht)

,

The Kinks

,

The Weakerthans

,

The Hidden Cameras

,

Camera Obscura

,

The Format

,

Sage Francis

,

The Supremes

,

Tim Fite

,

The Old Pornographers

,

New 97s

,

Regina Spektor

,

Andrew Bird

,

Canadian Music

,

Mason Jennings

,

Ani Difranco

,

Sage Francis

,

Murs

,

Pale Young Gentlemen

,

Todd Snider

,

Magnetic Fields

,

Clem Snide

,

Tilly and the Wall

,

Mungo Jerry

Movies

Television

Books

..

Heroes

..
University Of Missouri-St Louis

St Louis,Missouri

Graduated:

2002

Student status:

Alumni

Degree:

Bachelor's Degree

Major:

Suburban Studies

Minor:

Automotive Repair

2000 to 2002

Westminster College

Fulton,Missouri

Graduated:

N/A

Degree:

Other

Major:

Miscellaneous

Minor:

Assorted

1997 to 1999