Children are getting hooked on more severe drugs sooner in their lives than ever before. Sexually transmitted disease is on the rise in the United States of America. Evidence and testimony pointing towards exposing the grand lie of 9/11 and false flag pretexts for America's war is barrelling forward every single second: But, you'll never know it because "Oh no not ANOTHER crew of miners" got trapped.

Remember Terry Schaivo? Nobody does... she was a brain dead woman that was "mercifully executed" by starvation in Florida a few years back. Oh the songs were sung, the people rallied, but what good did it do? Did they expect the woman to suddenly become the first immortal vegetable on Earth? She was on the way out anyway... in fact, she was closer to it than most people you could name at the time.

What was REALLY happening in the world? Bush was appropriating another $500,000,000 to go into Iraq, and because America SOMEHOW believed that Terry Schaivo was *more* relevant to their lifestyles, they tuned in to the drama and tuned out from reality.

Sometimes the News is just plain good TV.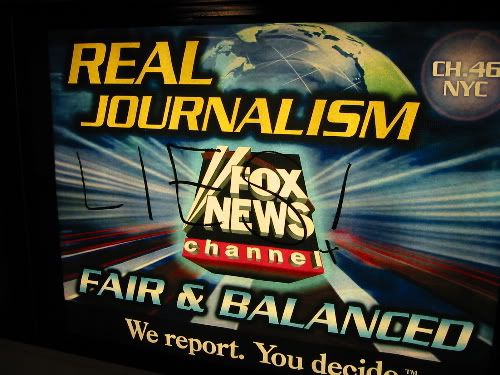 Going back to the miners: Remember the first group that got trapped and got national news coverage? El Presidente used the public distraction to rush into play the Military Commissions act: Effectively ending Habeus Corpus from the American legal system (Don't know what Habeus Corpus is? Read a book, read a book...)

And sometimes we don't NEED the distraction: Sometimes we just plain don't care about the issues that DO matter to us. We saw a college kid get tasered during a public Q&A, but all we HEARD was "Don't taze me, bro!" You dumbasses made fucking t-shirts to profit from the kid's repeated electrocution, and laughed off the VERY public display of grotesque police brutality.

...but, then again, maybe the public interest was all used up with Rodney King? After all... THAT man was a saint, right? Nobody CARES about the college kid that tries to expose John Kerry's ties to the Illuminati... the stuff a modern day Paul Revere would be made of.

There's a lot of fucked up crazy-go-nuts shit going on in the world, in our country, in our state, city, block and street... hell, most people in America don't know the names of their neighbors, and yet we know in our oh-so-pure hearts that WAR IS THE ANSWER! BLOOD IS THE RESOLUTION! REVENGE IS FATE... and that's bullshit.

The KKK has faded... the Nazi party has faded... every dictatorship and totalitarian system of government in history has failed. Every conquerer, defeated. If there's one thing that can be said about every legendary evil entity on the planet is that it it will eventually be absolved: It's just a question as to WHAT it takes for the common folk to band together and usher in the era of change.

Tasering, war, identification implants, warrantless entries and searches, the bill of rights ripped to shreds, prejudice, hate, pollution, oil, blackwater mercenaries, "No to children, yes to Guantanimo Bay torture" polices, censorship/whitewashing of the media and internet... how fucking much more is it going to take?

This isn't the 60's and 70's anymore, man... dressing yourselves like shit, wearing flip flops, growing your hair long and pimping out love and piece like long-lasting, fresh-tasting gum isn't going to cut it! If the world seeks desperate change, then radical action is required. The government wants to blow up the twin towers? Then let's have the people blow up the white house. The American people are bent on seeking revenge on terrorists? Start in the senate... they're the ones who are stuck on liberal, conservative, democratic and republican bullshit partisan politics: Both sides have the same shitty agenda, it's just that they have different ideas as to WHAT is the best way to "kill kill kill".

Stop watching FOX News, assholes... stop watching CNN... start paying attention to the free press, start paying attention to independent thought sites like Prison Planet.com, or check out any of the 9/11 documentaries on this website, or insightful articles about the world, news, and things that should really matter to you.

Or don't, I'm not forcing you: I love you.