No recent updates in this category.
Why not...
Germ Books hasn't earned any badges yet... have you?
General

Science Fiction/ UFO's / Occult / Conspiracy/ Apocalypse Culture

Music

Dark Ambient / Neo-Folk / Power Electronics / Psychedelia. ALSO

,

David E. Williams (he owns the store!)

,

Jerome Deppe

,

Angel of Decay

,

David Talento

,

N.U.C.

,

Bardo Pond

,

Northern Liberties

,

Radio Eris

,

Thomas Nola Et Son Orchestre

,

Ethel Mermaid

,

Sid Hooks

,

Naevus

,

Blood Axis

,

Andrew King

,

any project that includes John Murphy

,

Scott Walker.

Books

Some of our more popular sections: YOUR MIND AND WELCOME TO IT, PRIMITIVE CULTURES, ANCIENT LANDS, EGYPTIAN MAGICK AND HISTORY, SANTERIA, OLD SCHOOL WITCHCRAFT, FREEMASONRY, ROSICRUCIANS, LADIES AND GENTLEMAN: THE NAZIS!, MAGICKAL HISTORICAL REFERENCE, NORD MAGICK, MYTHOLOGY, ARTHUR THE KING, TAROT, PARAPSYCHOLOGY,DEAD SEA SCROLLS AND OTHER "LOST" BOOKS, THE YEAR 2012, JESUS-TEMPLARS-THE-GRAIL-AND-AN-ALIEN-OR-TWO,CHURCH OF SATAN, MAGICK, QBL, RIGHT WING LEFT HAND PATH, NIKOLA TESLA OR WHY THOMAS EDISON SUCKS, PREPAREDNESS (because you can never be too ready),THEORIES SCIENCE DOESN'T LIKE, TIME TRAVEL FOR PEDESTRIANS, HOLLOW EARTH, LOST CONTINENTS, CROP CIRCLES, CRYPTOZOOLOGY, SEX FOR SEX'S SAKE, DRUGS AND WHY WE NEED THEM, HIPSTERS HIPPIES GERMS VIRUSES AND BAD BEHAVIOR, NATURE GONE BAD, TRANSCENDENTAL SCIENCE, WAR AND WHY WE NEED IT, CULTURAL PESSIMISM

Heroes

IN NO PARTICULAR ORDER: Nikola Tesla, Robert Anton Wilson, Philip K. Dick, Aleister Crowley, William Burroughs, Julius Evola, Pat Buchanan, Anton Lavey, T.S. Eliot, W.D. Snodgrass, William Gibson, Edward Bulwer-Lytton, Albert Hoffman, Hermann Hesse, Aldous Huxley, Carl Jung, Adam Parfrey, RAEL, Wernher Von Braun, Robert Oppenheimer, Zecharia Sitchin, Friedrich Nietschze, Charlton Heston, John Michell, Jim Knipfel, Jennifer Bates, Gunther, Abraxas and Prometheus.
Play

Play Next

Add to queue
About me:
HOURS: FRIDAY, SATURDAY 9AM-7PM SUNDAY 11AM-7PM (hours subject to change and if we're there at other times, it means we're open!) ...NEW & USED BOOKS... BUY / SELL / TRADE... GERM Books + Gallery was founded in 2004 out of a need for a truly alternative independent bookstore that would provide access to ideologically unpopular books; books that address difficult social topics; books that don't cater to the lockstep mentality of the current counterculture; and books that reveal who our true masters are: The UFO Overlords. GERM also has a fine selection of classic and contemporary literature, esoteric writings, conspiracy theories, UFO books, science fiction (specializing in Alt-History, Post-Apocalypse and Cyberpunk), psychology, poetry, preparedness, hippie lit, hipster lit, and the obligatory fringe bookstore titles.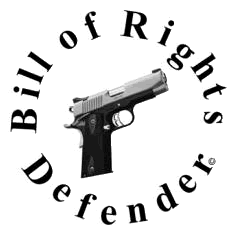 Who I'd like to meet:
In the past, GERM has hosted a diverse selection of international presenters from literature, politics and the arts. Previous headliners include Adam Parfrey, Boyd Rice, Peter Sotos, Robert N. Taylor and Nicholas Tesluk of Changes, Andrew King, George Petros, Steven Blush, Judith Schaechter, Kyle Cassidy, Jim Knipfel, Thomas Nola, the Church of Satan, the Underground Literary Alliance, the Mutual UFO Network and the International Raelian Movement.
Status:

Single

Zodiac Sign:

Taurus