No recent updates in this category.
Why not...
Play

Play Next

Add to queue

Play

Play Next

Add to queue
About me:
Get_Real_Now is an effort to create real discussions about drugs and promote healthy decision making when it comes to tough choices. This effort comes from the Community Bridges Prevention Partnership. Community Bridges is a non-profit organization dedicated to the sustaining and recovery of human life. Our main goal is to reduce the effects of substance abuse by providing education, information, resources, prevention and interventions that support the success of youth, families, schools, and the community. Our MySpace page aims to educate the community about drugs and alcohol, as well as other arising issues within the community. Each month, we have a new "theme" where we concentrate on providing information, stories, facts, pictures, videos and much more for you learn! We'd love to hear your feedback so leave us a message or a comment! Thanks for visiting!
Check out the Mesa Prevention Alliance here!!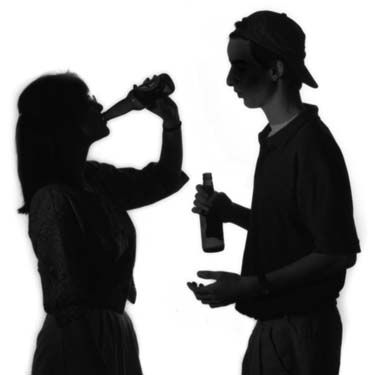 SOCIAL HOSTING: THE PROBLEM IN ARIZONA
45% of Arizona parents believe it is OK to provide their child with alcohol under their supervision. 40% say it is OK for other parents to provide their children alcohol under adult supervision. Because of this, more and more teens are beginning to drink at earlier ages and become addicted before the age of 21. Since the brain is still developing until the age of 25, abusing alcohol at a young age impairs brain growth. Teenagers who drink are much more likely to be involved in risky behaviors, including sexual activity. Social hosting also increases the chances of "party crews", gang related activity, drug use, violence, and even death.
Social Hosting is defined as providing and serving alcohol to minors. Social hosting can take place at a party or an adult simply providing alcohol to their teen and their friends. In some cases, parents are unaware of their child or other youth drinking in their home. This can occur by youth having parties while the parents are out of town. In most cases, parties that happen while parents are not home and unaware of what's going on, hundreds of kids can show up at these parties.
WHAT ARE THE CONSEQUENCES OF SOCIAL HOSTING?
* You may have your drivers license suspended, pay a fine and serve jail time
* Homeowners Insurance Rates Increase
* You may be held civilly liable. Any injuries or accidents that occur may end in lawsuits from other parents whose children were at the party
* You could be responsible for medical bills, property damage or pay damages for pain and emotional suffering
* You may suffer negative press in local radio, TV and newspapers
* Someone could be injured or killed under your watch
Mesa, AZ does not currently have a social hosting ordinance. However, many organizations and coalitions are pushing for these efforts. In this case, legal action could be more severe for parents that allow their children to drink under the age of 21. So if you're a parent with a favorable attitude to underage drinking, we hope that the above information will have you think twice before serving alcohol to teens.
Are you a adult or parent who WON'T provide or allow minors to drink in your home? Sign our Safe Homes Pledge by visiting:
Safe Homes Pledge!
Statistics about Drug and Alcohol Addiction in the US
In 2007, an estimated 23.2 million people aged 12 and older needed treatment for a substance use disorder in the United States. Even though the rate of current illicit drug use among youth aged 12 to 17 has declined significantly from 2002 to 2007, it is startling to see how many young people start using substances at an early age.
• 85.9% of people aged 12 and older who initiated alcohol use in the past year did so before the legal age of 21.
• Among people aged 12 to 49 who initiated inhalant use in the past year, the average age of first use was 17.1 years old.
• For marijuana, the average age of first use was 17.6 years old and 20.2 years old for cocaine.
• The average age for first use for Ecstasy was 20.2 years old and 21.2 years for the non-medical use of pain relievers.
Selected Substances: Drug-Related Suicide Attempts by Young Adults
..
The chart above is a graph of drug related suicide attempts by young adults. For alcohol, these statistics are for adults ages 18-20.
Source: SAMHSA, Office of Applied Studies (May 25, 2010). Figure 1. Selected Substances Involved in Emergency Department (ED) Visits for Drug-Related Suicide Attempts by Young Adults, by Gender: 2008. The DAWN Report: Emergency Department Visits for Drug-Related Suicide Attempts by Young Adults Age 18 to 24: 2008. Rockville, MD.
WANT MORE INFORMATION?
http://www.pbs.org/wgbh/pages/frontline/shows/drugs/buyers/treatment.html
http://www.pbs.org/secondopinion/episodes/addiction/
http://www.aetv.com/real-life-change/
How can you help someone with an addiction?
• Sit them down individually in a private place.
• Start with positive reinforcement and explain that you are talking to them because you care.
• Offer a solution and ideas on how they can get help, such as identifying treatment and recovery support resources in your area.
• End with a plan of action. If they resist help, keep trying.
• Receiving medical attention through detoxification in an inpatient setting
• Focusing on improving overall health and redefining themselves
• Exploring spirituality through faith-based communities
• Changing social interactions and expanding social networks-including participating in mutual support groups
• Empowering themselves by helping others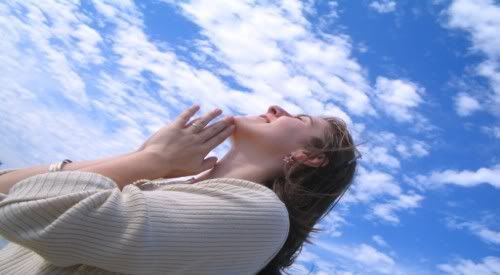 ......
SUICIDE INFORMATION FOR TEENS
Suicide can be prevented. Most teenagers don't want to die. The majority of those considering suicide give some sort of clue. Many young people don't think about suicide as being permanent.
ARIZONA FACTS
• Each year, nearly 26,400 teens in Arizona attempt suicide.
• Arizona ranks 3rd in the nation for teen suicide.
• Each year since 1985, Arizona has ranked in the top 10 states for teens who completed suicide.

SUICIDE RISKS
• Breakup of the family including divorce and separation.
• Moving after establishing meaningful relationships.
• Experiencing a loss like a break-up, end of a relationship, or intense friendship.
• Pressure to attain unrealistic goals by self or others.
• Pressure to use drugs, alcohol, or engage in other destructive behaviors

WARNING SIGNS
• Statements like "I just want to go to sleep and never wake up"
• Statements indicating worthlessness or desire of death like "Everyone would be better off if I were dead"
• Depression or sadness lasting for more than two weeks
• Sudden and drastic changes in personality
• Behavior such as sleeping, eating or grooming in excess
• Giving away personal belongings that have special meanings
• Saying a final goodbye to family and friends or leaving a goodbye note
• Previous suicide attempts
• Using drugs and alcohol increases impulsivity and the risk of suicide

WHEN A FRIEND TALKS OF SUICIDE
1. Listen: Let your friend tell you about their situation and feelings. Don't give advice or try to find a simple solution. Really listen to what they are trying to tell you.
2. Be Honest: If your friend's words or actions scare you, say so. Your discussion will not encourage your friend to go through with their plan. Let your friend know you care.
3. Share Feelings: At times everyone has felt sad, hurt, or depressed. You know what it feels like. Let your friend know that they are not alone and that you care.
4. Get Help: If you keep this secret you could lose your friend forever. Try to get them to talk to an adult they trust. If they won't, talk to someone yourself or call Teen Lifeline.



IF YOU OR SOMEONE YOU KNOW NEEDS HELP OR NEEDS TO TALK;


PLEASE CALL:
(IN MARICOPA COUNTY)
602-248-TEEN

(OUTSIDE MARICOPA COUNTY)
1-800-248-TEEN

(OUTSIDE ARIZONA/NATIONALLY)
1-877-YOUTHLINE

1-800-273-TALK (8255)
1-800-SUICIDE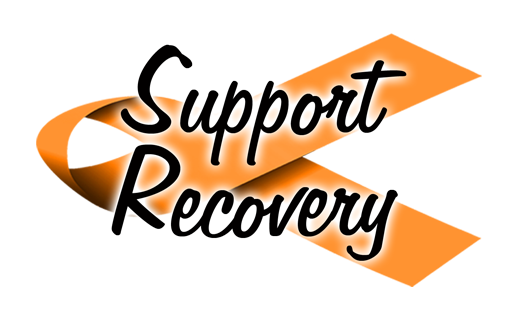 Status:

Single

Zodiac Sign:

Capricorn
General

Icy Hell

Looking forward with fear I stare.

I face the mirror to see there.

I've lost my family, my friends are few.

You've controlled my life but now I'm through.

I'm finally strong enough to fight.

By myself I'll make this right.

I've lived in Hell with my demon.

I've done your deeds a life of scheming.

All I've loved I've lost no hope.

All that's left is you and dope.

Seeing life smoked through a glass.

To erase the memories from my past.

With every hit I kept you strong.

I've stayed weak for far too long.

I'm taking back all you stole.

My life, my love, my world, my soul.

Today's the day I leave this jail.

So take your demon and go to Hell.

The End

"Icy Hell" by S Raine

"I wrote this poem in memory of those children lost due to drunk driving."

"I Love You Daddy"

You were born today

A gift from God

The blessing we waited for

Your small fingers, your tiny toes

You turned one today

You say my name, Daddy

I feel my heart melt

The cute smile on your face

You teeter totter when you walk

You turned two today

We "talk" about your favorite show

You cry when I had to leave for work

I promised to be home soon

A little kiss on my cheek, "I love you, Daddy."

You turned three today

You are so precious to me

We went out to celebrate

We were hit on the highway

The officer said something about his state

The man had been drinking, a little too much

I hold your lifeless body

A peck on your cheek, remembering, "I love you, Daddy."

You would have been four today

A tear trickles down my cheek

I remember your little voice

"Daddy, Let's play."

I kneel down, placing four roses on your grave

It hurts to remember your hugs and kisses

And the memory, "I love you, Daddy."

You would have been five today

I try not to think about it

But the emptiness won't stop

I wonder what you would have said today

Probably the sweetness of "I love you, Daddy."

The years pass by

But you are still on my mind

Still in my heart

I miss you so very much

You would have been ten today

I can imagine you on your new bike

I try to hear you laugh at my jokes

All I can think of is you

I wish I could hear "I love you, Daddy."

You would have been thirteen today

I see you in my mind, beautiful

Slumber parties, field trips, and friends

All the things that could have been

And, in my mind I hear "I love you, Daddy."

You would have been sixteen today

Sweet sixteen, dresses and curls, boyfriends

A dance together that will never happen

I pretend to see you twirl around

All you say is "I love you, Daddy."

The years pass by

But you are still on my mind

Still in my heart

I miss you so very much

You would have been eighteen today

Moving out, on your own

Living life to the fullest

A brand new life awaiting your charm

And as you leave, you say

"I love you, Daddy."

The years pass by

But you are still on my mind

Still in my heart

I miss you so very much

You would have been twenty-one today

You run to me and say, "I'm engaged."

Excited, I hug you and kiss your cheek

It would have been my turn to walk you down the aisle

As I give you away, you stop and say,

"I love you, Daddy."

I wish all these things could have been

If only you were still here

My life would mean so much more

Only if I could really hear you say,

"I love you, Daddy."

"I Love You Daddy" by Michelle Selby
East Valley Institute Of Techn

Mesa,AZ

Graduated:

N/A

Student status:

Alumni

2009 to Present

Arizona State University-Main Campus

Tempe,AZ

Graduated:

N/A

Student status:

Alumni

2009 to Present

Arizona State University East

Mesa,AZ

Graduated:

N/A

Student status:

Alumni

2009 to Present

Mountain View High School

Mesa,AZ

Graduated:

N/A

Student status:

Alumni

2009 to Present

Red Mountain High School

Mesa,AZ

Graduated:

N/A

Student status:

Alumni

2009 to Present

Sun Valley High School

Mesa,AZ

Graduated:

N/A

Student status:

Alumni

2009 to Present

Mesa High School

Mesa,AZ

Graduated:

N/A

Student status:

Alumni

2009 to Present

Tempe High School

Tempe,AZ

Graduated:

N/A

Student status:

Alumni

2001 to 2005