Carla Taylor hasn't earned any badges yet... have you?
General

This page reflects the way I'm feeling on a daily basis. Life is about change! I love to travel and cook...been to 45 States and of course sampled the cuisine in each one! I have a "thing" for Middle Eastern food. What a wonderful world.

Music

Movies

Television

Books

Cookbooks!

Heroes
Play

Play Next

Add to queue

Play

Play Next

Add to queue

Play

Play Next

Add to queue

Play

Play Next

Add to queue

Play

Play Next

Add to queue
About me:
.. ..
..
Change your Twitter with
Twitter Backgrounds
Who I'd like to meet:
i want to stand as close to the edge as i can without going over. out on the edge you see all the kinds of things you can't see from the center.-kurt vonnegut" ABOUT ME: Where do I start?? LOL I guess you might know that I have a passion for cooking, yeah I'm a foodie. I love to experiment around the kitchen but I also love going out for a GREAT meal. Just check out the blogs!! LOL Time to elaborate on the "foodie" title. I probably won't post a food blog every 3 or 4 days or even once a week maybe but I do post from time to time. Most of my food is enjoyed by eating out at different places and experiencing new dishes and cuisine. Okay, now.... I also have a GREAT sense of humor, I can take it so feel free. I have 2 wonderful children, there are pics of them on here. I also have my first grandbaby, Layla and my second, Kaitlyn, was born April 21st 2008. I guess anything else you want to know, we will find out together. "If you smile at me, I will understand-it is something everybody, everywhere does in the same language!" WHO WOULD I LIKE TO MEET? James Beard, Woolfgang Puck, Emeril, Thomas Keller, Michael Mina and Mario Batalli, shout out to Paula Dean. What? Who did you think I would say.....Superman? LOL OH! Last but certainly not least....Bobby Flay!! Interesting people with positive attitudes! Anyone who appreciates a "good" meal or who can actually cook it! LOL No picky people allowed! I'm surrounded by them here! LOL Also, if I talk to you or ask you a question, plz have the courtesy to reply. FAVORITE SAYING: A hard head makes a soft ass!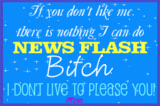 script type="text/javascript" src="
http://wbko.upickem.net/engine/SubmissionWidget.aspx?PageType=VOTING&ContestID=12926&SubmissionID=2589581
"></script
Status:

Divorced

Here for:

Friends

Hometown:

BG

Orientation:

Straight

Height:

5' 5"

Ethnicity:

White / Caucasian

Zodiac Sign:

Aquarius

Children:

Proud parent

Education:

Some college

Occupation:

FOODIE
Warren East High School

Bowling Green,Kentucky

Graduated:

1985

Student status:

Alumni

Degree:

High School Diploma

1982 to 1985
Guntown Mtn

Cave City, KY US

Photographer..Old Tyme Photos

current