No recent updates in this category.
Why not...
Travis tripp Mathis Morgan Yourbrough hasn't earned any badges yet... have you?
General

Music

Movies

Television

Books

anything by..... Robert Heinlein, Hunter S., Nicola Teslaspider Robinson.....I read too much......

Heroes

Anyone who stands by their beliefs, morals, freinds, family and what they know to be true and right.....
Play

Play Next

Add to queue

Play

Play Next

Add to queue
About me:
We are a paranormal research and investagation group located in Ft. Worth, Tx. We only have a few people to our team as of right now but we are working on recruiting more.Morgan Yourbrough,Travis "Tripp" Mathis and Anna-Kate"A.K."Edwards are what you would call the founders of the feast. We all have been interested in paranormal research for the majority of our lives and we are now using the knowledge, common sense, and drive we have to help those with questions and concerns about their possible paranormal activity. We beleive 80% of all "hauntings" are nothing more than peoples overactive imaginations, so we are here to give ease and answers to all in
distress.We
don't beleive in "orbs" and though we don't discredit them, we do not use
mediums.We
are simply in seach for answers and the truth,We're here to help....
.. ..
Who I'd like to meet:
T.A.P.S.,P.R.S.,anyone who needs help, and anyone transparant........We beleive in "Unity through community" so here are some freinds that may have some answers that we don't...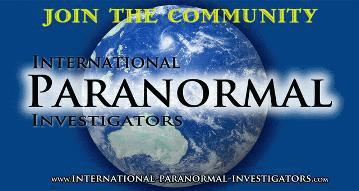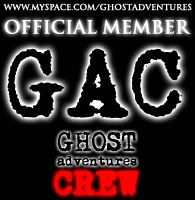 Status:

Married

Here for:

Networking

Hometown:

Funky Town

Religion:

Christian - other

Zodiac Sign:

Sagittarius

Occupation:

Paranormal investigations and research
Fort Wort Paranormal

Fort Worth, Tejas US

Paranormal research and investigations.

eternity

North Texas Paranormal Research and Investigative Group

Fort Worth, Texas US

To unite the Paranormal researchers of texas.

Eternity