Play

Play Next

Add to queue
Play

Play Next

Add to queue

134 plays

Play

Play Next

Add to queue

523 plays

Play

Play Next

Add to queue

969 plays

Play

Play Next

Add to queue

266 plays

Play

Play Next

Add to queue

556 plays
Genre: Alternative / Grunge / Rock

Location Staten Island, US

Profile Views: 45792

Last Login: 2/9/2012

Member Since 3/7/2006

Website reverbnation.com/ghostsofeden

Record Label None

Type of Label Unsigned

Bio

.. .. .. .. .. .. .. .................. The often unholy but beautiful spectre and spirit of Rock N'Roll is alive and well today in Ghosts of Eden. In riff after riff and line after line, these songs live inside and pour out of the souls of this band from the city that never sleeps. Formed in early 2008, the members have all played in various bands in and around New York City. After years of playing in the Staten Island and New Jersey hardcore punk/metal scene, the four friends decided to challenge themselves and their creativity by coming together to form the current lineup that is now Ghosts of Eden. .. With influences which run the gamut from hardcore and metal to 80s College Rock and 90s alternative, GOE seamlessly combines these seemingly disparate elements with a sound that gives your ear a good swift kick to the backside. This is a band playing what they love and loving what they play, not just following banal commercial trends and vogues that are playing elsewhere. .. GOE just completed recording their debut EP "Ignorance & Lies" at Big Blue Meenie Studios (Taking Back Sunday, Thursday, Helmet, S.O.D., Helmet, The Misfits, etc.) All songs were written, arranged and produced by the band. "Ignorance & Lies" was released on January 16th, 2010 and is available for purchase on iTunes, Amazon and DigStation. .. Do you believe in ghosts? .. ..........View Ghosts of Eden's EPK.. .. ......

Members

.... ....Rich:.. (lead guitars, backing vocals).... .... ....Tom:.. (rhythm guitars, lead vocals).... .... ....Miles:.. (bass, backing vocals) .... .... ....Ben:.. (drums, backing vocals).... ....AND:.. All the ghosts.... .. ...... .. ...... .. ......

Influences

.... Pearl Jam, Thrice, Nirvana, The Pixies, Deftones, Smashing Pumpkins, Radiohead, Nine Inch Nails, City and Colour, Poison the Well, Kings of Leon, STP, Foo Fighters, Alice in Chains, Third Eye Blind, Metallica, The Replacements, Volbeat, Incubus, Killswitch Engage, The Toadies, VOD, Portishead, anyone else that floats our boat, and last but not least...the ghosts .. .. .. .. Ghosts of Eden is now Endorsed by: ......

Sounds Like

A breath of fresh air
Bio:
The often unholy but beautiful spectre and spirit of Rock N'Roll is alive and well today in Ghosts of Eden. In riff after riff and line after line, these songs live inside and pour out of the souls of this band from the city that never sleeps. Formed in early 2008, the members have all played in various bands in and around New York City. After years of playing in the Staten Island and New Jersey hardcore punk/metal scene, the four friends decided to challenge themselves and their creativity by coming together to form the current lineup that is now Ghosts of Eden.
With influences which run the gamut from hardcore and metal to 80s College Rock and 90s alternative, GOE seamlessly combines these seemingly disparate elements with a sound that gives your ear a good swift kick to the backside. This is a band playing what they love and loving what they play, not just following banal commercial trends and vogues that are playing elsewhere.
GOE just completed recording their debut EP "Ignorance & Lies" at Big Blue Meenie Studios (Taking Back Sunday, Thursday, Helmet, S.O.D., Helmet, The Misfits, etc.) All songs were written, arranged and produced by the band. "Ignorance & Lies" was released on January 16th, 2010 and is available for purchase on iTunes, Amazon and DigStation.
Do you believe in ghosts?
View Ghosts of Eden's EPK
.. ......
Member Since:
March 07, 2006
Members: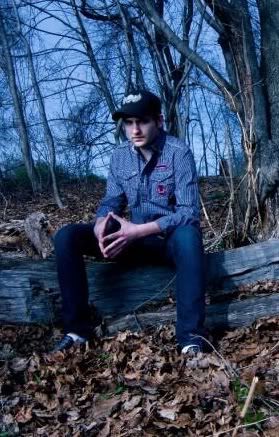 ..
Rich:
(lead guitars, backing vocals)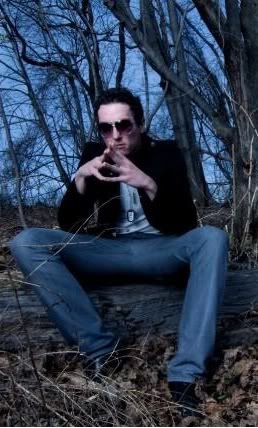 ..
Tom: (rhythm guitars, lead vocals)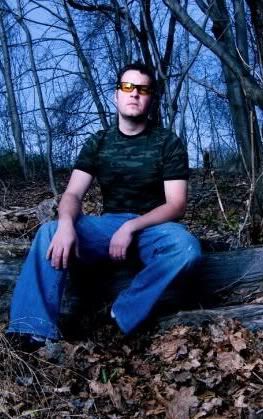 ..
Miles: (bass, backing vocals)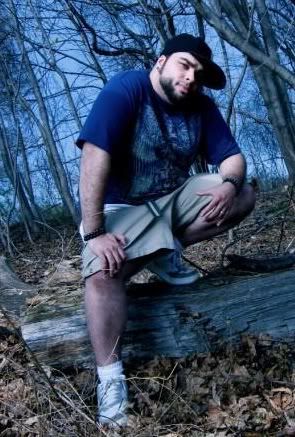 ..
Ben: (drums, backing vocals)


AND: All the ghosts

Influences:
Pearl Jam, Thrice, Nirvana, The Pixies, Deftones, Smashing Pumpkins, Radiohead, Nine Inch Nails, City and Colour, Poison the Well, Kings of Leon, STP, Foo Fighters, Alice in Chains, Third Eye Blind, Metallica, The Replacements, Volbeat, Incubus, Killswitch Engage, The Toadies, VOD, Portishead, anyone else that floats our boat, and last but not least...the ghosts
..

Ghosts of Eden is now Endorsed by:
Sounds Like:
A breath of fresh air
Record Label:
None