No recent updates in this category.
Why not...
Giftbearer hasn't earned any badges yet... have you?
About me:
Check out this album!
Carmella's paw pads cured 2 weeks after treatment with Newcastle Disease Virus Vaccine (off-label).
Carmella's Paw Pads 1 Week After Treatment with NDV!
This photo shows Carmella's pads 1 week after treatment. As you can see they're already healing!
Carmella's paw pads the day her disease got worse!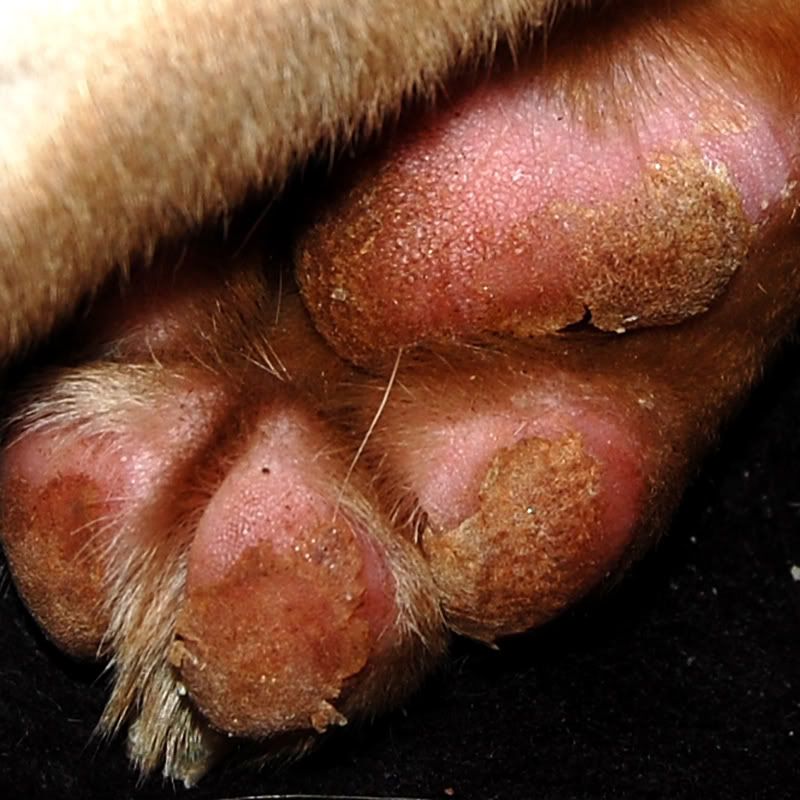 On this particular day her pads looked fine that morning but by 6:00 pm they looked like this! They started cracking, peeling, and hardening. This is the beginning stage of demyelination (the deterioration of the outer covering of the nerves). Untreated it eventually progresses to full-blown paralysis.
Who I'd like to meet:
Status:

Single

Zodiac Sign:

Capricorn