No recent updates in this category.
Why not...
Still Amber hasn't earned any badges yet... have you?
General

Music

I like all kinds

,

well most kinds. Not too big on techno

,

or 80's hair metal. Mean Wiener

,

Evil Empire

,

Beck

,

Hum

,

Sublime

,

Akon

,

Chicago

,

Beach boys

,

Rage against the machine

,

Belinda Carlile (however you spell that) Red Hot Chili Peppers

,

Foo Fighters

,

Richard Cheese

,

80s and 90s pop

,

Bach

,

Faith and Tim

,

Paris Hilton (not really

, just making sure you are really paying attention.lol)

..

Movies

MyHeritage: Family trees - Genealogy - Celebrities - Collage - Morph

Television

<7xWp03DpzjGXw1u5==>

I usually only get to see things like Nick and Disney,

so Spongebob

,

Little Einsteins

, Foster's home...those sorts of things. But when I get a chance to watch grown-up tv I like Ace of Cakes,

anything with Mike Rowe (or just his voice)

,

Feasting on Asphalt

,

Design Star

, House Hunters and I love a good Food Network Challenge.

..

Books

mysteries, romance.....

Heroes

My Great Granny Helen, she was raised by nuns, been though a lot of loss, and is still tough as nails. And she turned 92 in August! I think Bingo keeps you alive. Also the men and women who fight to make our country great. They cannot know how much I appreciate the sacrifices they make for us all. THANK YOU!!!
About me:
I am going to be 30 in December. I am married to my best (male)friend, Michael. Who is super funny and also has a nice ass. ;)We have been married for seven years but together for eleven and I am getting credit for all of it! haahaa!
We have a son, Dylan Michael who turned four March 2nd and baby Lucas Evan who was one on April 24th.
I work rehab supports through the disabilities board and have one autistic client. And am also starting my own cleaning business Murley Maids (girlymurley@yahoo.com)
<5hTknsn8U6zf9Z== target="_blank">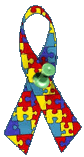 My brother and his wife just moved to CA b/c he got a job at Cedars in Beverly Hills. My parents are still happily married since 1979 and like to spend time at the lake. My bff Brie just got married to Chris Saur in the Dominican Republic and it was a blast! Most of my good buddies either live in Cola or Charleston so I don't get to see them often, but I really enjoy it when I do. Michael and I have the best couple buddies ever. :)
Who I'd like to meet:
People I went to school with, friends I haven't seen in a while. NO crazies or nekid people please...
Status:

Married

Here for:

Friends

Orientation:

Straight

Body type:

5' 10" / More to love!

Ethnicity:

White / Caucasian

Religion:

Catholic

Zodiac Sign:

Sagittarius

Children:

Proud parent

Occupation:

Mommy and Rehab Supports
Midlands Technical College

West Columbia, SC

Graduated:

2003

Student status:

Alumni

Degree:

Professional

Major:

Dental Assisting

2000 to 2003

University South Carolina

Columbia, SC

Graduated:

N/A

Degree:

None

Major:

Psychology

Minor:

Social Work

1997 to 1999

Sumter High School

Sumter, SC

Graduated:

1997

Student status:

Alumni

Clubs:

Key club, Spanish club, Senators. Yeah, I was THAT cool.

1994 to 1997