No recent updates in this category.
Why not...
giulia fresca hasn't earned any badges yet... have you?
General

Giulia Fresca ama definirsi "una moderna donna d'altri tempi". Personalità eclettica, oltre a svolgere la professione di ingegnere, scrive per "Il Quotidiano della Calabria", "Articolo21" e pregiate riviste culturali del panorama nazionale. Di origini calabro-lucane, è nata a Manfredonia ed ha vissuto per molti anni la condizione di emigrata culturale, passando dall'Algeria alla Russia, dalla Sardegna alla Calabria. Le esperienze acquisite, divenute patrimonio del suo essere autenticamente passionale, l'hanno resa autrice di saggi, racconti e poesie, molte delle quali, già vincitrici di concorsi nazionali, sono pubblicate in Antologie poetiche. Il 2009 segna la sua presenza nell'Enciclopedia dei Poeti Italiani Contemporanei e l'uscita del primo romanzo "Sognatore di Algoritmi".

Music

Books

SOGNATORE DI ALGORITMI Categorie: Narrativa Casa Editrice: Luigi Pellegrini Editore Autore: Giulia Fresca Collana: Narrativa Pag: 376- Anno: 2009- Broussura "Il mondo è un grande intreccio.... piccolo e fitto di opportunità per ritrovare nell'altro un po' di se stessi". TRAMA: Quale sarà la memoria del vissuto di questi anni tenuto conto che la comunicazione è sempre più virtuale ed effimera? Sms, chat line, webcam, hanno preso il posto delle lettere e solo le email, se conservate, potranno restituire un piccolo "tesoro". È ciò che Laurie e Désirée troveranno nel 2035 in un "vecchio" cd-rom. Al suo interno un "Diario" molto speciale che le trasporterà, silenti spettatrici di pagine riservate, indietro nel tempo attraverso una fitta corrispondenza di "lettere informatiche" tra Antoñejo e Jodie. Email conservate pazientemente in ordine cronologico, inviate ed attese come antiche missive, alle quali "allegare" racconti, articoli, quotidianità ma soprattutto emozioni, sentimenti, riflessioni e soffi poetici. Un uomo e una donna, due vite allo specchio, iniziano il loro viaggio parallelo per uno scherzo algoritmico generato da un motore di ricerca, divenendo esploratori di tematiche sensibili (politica, guerra, criminalità, violenza sull'infanzia e sulle donne, Shoah, legge Basaglia) e reconditi desideri dell'animo. A fare da cornice la tecnologia ed il suo linguaggio, dove sogno ed algoritmo rappresentano le facce di una stessa medaglia ed i puntini, uniti nell'immaginario dell'infinito…. che sospendono ed attendono … "un mondo reale dell'inconscio". acquista qui:

http://www.pellegrinilibri.it/prodotto-143124/SOGNATORE-DI-ALGORITMI.aspx
Play

Play Next

Add to queue
About me: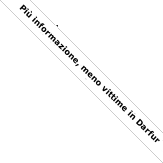 Esistono bambini musicisti e pittori, bimbi danzanti e canterini che non conosceranno mai le matite colorate, o un flauto dolce, la maschera e il palcoscenico che reclama la loro fantasia. Il mondo intero ha un debito infinito con i bambini, nel rispetto dei loro diritti.
Who I'd like to meet:
Persons series, animated from healthy feelings I support the rights of the children and the defense of their freedom.
Status:

Swinger

Zodiac Sign:

Capricorn

Children:

Proud parent