General

I am the founder & CEO of Pink Kiss Publishing Company. We are one of the largest independent book publishing companies in the South, and we continue to grow rapidly every day. One of my joys in life is working with authors to help them realize their dreams of becoming published authors. At Pink Kiss Publishing we not only assist authors in getting their book(s) in print, but we work closely with new authors to develop their talent and help them to reach their full potential as new authors. We know that most anyone can write a book, but what can you do as an author to set yourself apart from the masses of authors out there? This is where our expertise in book design and production comes in. We assure that our books are published in accordance with industry standards at the highest level of quality and that they are "bookstore ready" upon completion of production. We handle all of the details so our authors can concentrate on writing. We offer several levels of publishing to fit any budget without compromising quality. Our Basic Publishing package starts at $499 and includes everything needed to get your book in print. We typically work on a schedule of 30-45 days from start to finish. For more info please visit

http://www.pinkkisspublishing.com

I am blessed to work with an amazing group of authors. And, yes, our authors ROCK! http://www.pinkkisspublishing.com/rockstars.html

Music

Movies

Lady Sings The Blues

, The Wiz~ I absolutely love Dianna Ross in these movies.

Rasing Arizona~ this movie is so hilarious ..

Television

I love old sitcoms

, tvland is one of my favorite channels. I'm also a reality show freak!!!

..

Books

There is neither time or space to list all my favorites.

Heroes
Play

Play Next

Add to queue

Play

Play Next

Add to queue

Play

Play Next

Add to queue

Play

Play Next

Add to queue

Play

Play Next

Add to queue
About me:

Myspace Layouts - Myspace Editor - Image Hosting
.....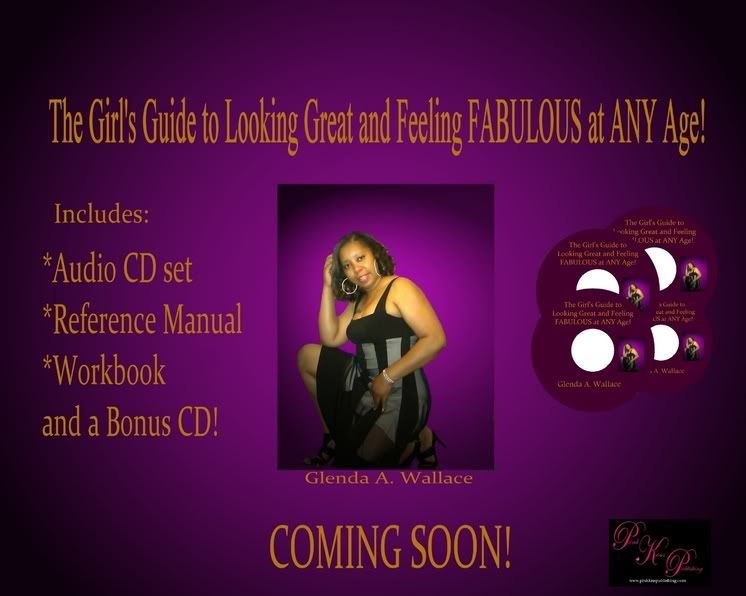 00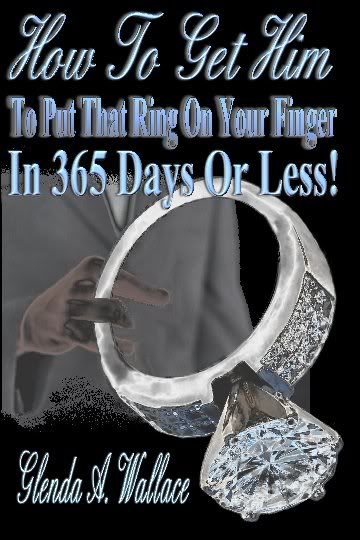 ..
NOW AVAILABLE ORDER YOUR COPY TODAY BY CLICKING THE LINK BELOW:
..

..
So it's been years and you can't understand "why" you're still just "dating" your Mr. Right!

You're ready to take your relationship to the next level but "he" conveniently finds "every" excuse in the book why it just "CAN'T" happen.
SINGLE LADIES, This is the one "YOU'VE" been asking for!
How to Get Him to Put That Ring on Your Finger in 365 Days or Less!
Never again will you ask yourself the question . . .
"Why am I good enough to sleep with but "not" quite good enough to be his wife?"
In this book I break down the "key" elements of what it takes to get that "special" man to put that ring on your finger in 365 days or less! My "proven" system will work for anyone, even YOU!
If you don't get your husband (not just "any" husband, but that "special" one that you desire) after reading and applying the principles in this book, it's only because "YOU" don't want one!
Don't worry if you haven't found your Mr. Right yet, in this book, I'll "TEACH" you how to find him!
And ladies, for those of you who already have the ring "and" his last name, I didn't leave you out either. This book is filled with an insurmountable of valuable information that will take your relationship to a whole "new" level!
If you thought "I Need Therapy" put it out there, wait until you read "How to Get Him to Put That Ring on Your Finger in 365 Days or Less!" This is the one book that you're guaranteed to keep in your purse, night stand, gym bag AND glove compartment."
This book is raw, direct and brutally honest, all told in a manner that you've come to expect from Ms. Wallace! Take it from a lady who's been there, done that! If there's one thing Ms. Wallace knows it's "How to Get Him to Put That Ring on Your Finger in 365 Days or Less!"
Now available @ your favorite bookseller! "Pink Kiss Publishing!"

How To Get Him To Put That Ring On Your Finger In 365 Days Or Less!
Book cover designed by Donna Osborn Clark!
What can I say... I Need Therapy~is my debut. But writing has always been my passion.
"I Need Therapy" came about as a result of living and observing the ISSUES of life. Dealing with men, love and relationships.
I was inspired to write this book after years of going through one bad relationship after the other. Dealing with unnecessary b***s***, I would always catch myself saying " Man, I need therapy." I started to realize that at some point I had to learn from my mistakes. I also realized that all women have a story to tell. No matter your race, background, social or economic status, women are bonded by "ISSUES."
In my quest to show the strength of the common bonds of sisterhood shared by women, I encouraged women to speak out and share their experiences about men, love, and relationships. 10 years later, what started out as a journal, "I Need Therapy" was born. In this book I address very real issues. This book makes you aware of the things you don't commonly think of as important in a relationship. It puts a new twist on relationships and forces you to stand back and take a look at your relationship from a different perspective. It teaches you to love smarter. Ladies, even though you love your man, never love him so much that you forget about loving yourself...
Men, please don't get it twisted, this book is not about "male bashing" but is a realistic look at life and love through the eyes of women. This book also addresses issues that YOU feel are important in a relationship. It educates women on how to please you. Not just at the beginning of a relationship, but throughout. If you've ever wanted to know how women think and feel and why, then this is the book for you. Come take a look inside the minds of women.
Please visit my website @ http://www.pinkkisspublishing.com **** www.pinkkisspublishing.com or click below to ORDER YOUR COPY TODAY!!!
I NEED THERAPY~ $9.95
CLICK THIS LINK TO ORDER YOUR COPY
I Need Therapy~ now available @ www.pinkkisspublishing.com. Also available from amazon.com, barnesandnoble.com, target.com and your favorite book retailer.

ORDERING YOUR AUTOGRAPHED COPY OF "I Need Therapy" IS NOW EASIER THAN EVER...JUST SEND A CHECK OR MONEY ORDER FOR $9.95 TO: Glenda Wallace PO Box 744 Gautier MS 39553
Also for more info. and updates, PLEASE VISIT my page at Author's Den by clicking the following link:
GLENDA WALLACE @ AUTHORS DEN
.. to AuthorsDen.com -->

Where authors and readers come together! .. --> End Link to AuthorsDen.com -->
Who I'd like to meet:
..
Glenda A. Wallace's Profile
Create Your Badge
..
View my page on Black Author Showcase

Positive people who project positive energy. Don't bring ANY negative energy around me.
Status:

Divorced

Here for:

Networking, Friends

Hometown:

Meridian, MS

Orientation:

Straight

Religion:

Christian - other

Zodiac Sign:

Virgo

Smoke / Drink:

No / Yes

Education:

Some college

Occupation:

CEO/Owner of Pink Kiss Publishing Company
Pink Kiss Publishing Company

Founded June 2008