Play

Play Next

Add to queue
Label
: Horn & Hoof Records

Glue Ear formed in November 2007 in Manchester, England. Three friends (Scott , Albi and Lambert ) who were sick of the Emo and Indie scene that had infected Manchester, they decided to get their act together and pick up their instruments play some real music that they enjoy!
Well known in Manchester for their relaxed demeanour on stage, often swilling beer and having jokes with the crowd. Lambert left the band in August 2012 and they were joined by Al Easton who now takes up the role of sticks.
The band are currently rehearsing with their new drummer Al and will be hitting the road again early 2013 with their album "Curl One Out
This is the extended version of the video for our song Not A Friend with some extra little bits for your viewing pleasure!

Join us on Facebook HERE......

www.glueearpunx.co.uk


"Glue ear is a common condition"

Dont Mess!!!!!!
"It is widely accepted that glue ear can cause temporary hearing loss"

Cheers! - Glue Ear!

..
Member Since:
November 06, 2007
Members:
.. ..
Scott "GOAT" - Guitar / Vocals
..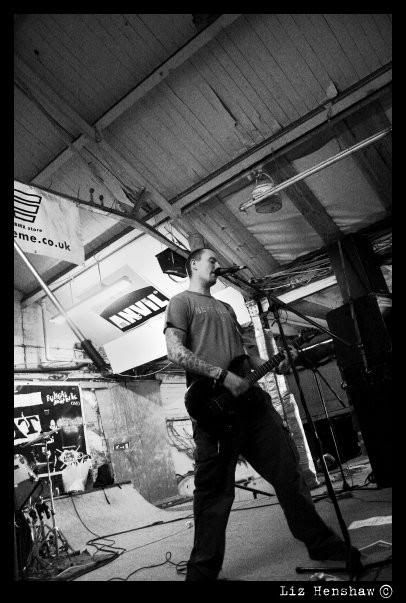 ..
Albi "STAINS" - Bass / Vocals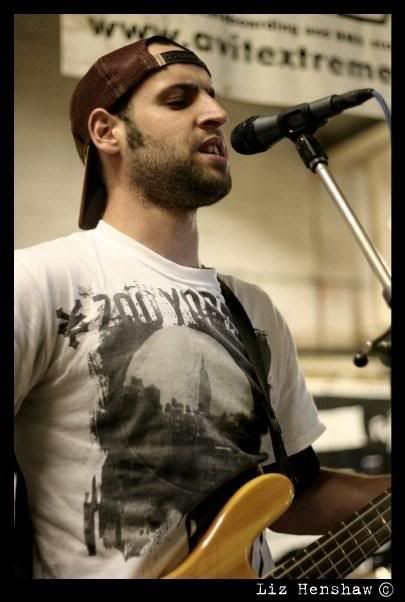 Al - Drums

PIC Coming soon ladies and gents..
Influences:
.. ..
Rancid, NOFX, Less Than Jake, Suicidal Tendancies, Voodoo Glow Skulls, Choking Victim, Millencolin, Farse, Macc Lads, Pennywise, Sex Pistols, Stiff Little Fingers, Minor Threat, Black Flag, Pints of Stella, Curry, Goats etc etc
Record Label:
Horn and Hoof Records
Thanks to our new follower @MinkRocks and yes.... We'd love you to book us! ;)

via Twitter
Genre: Punk / Rock / Ska

Location Manchester, Stockport, Warrington, Un

Profile Views: 20484

Last Login: 5/13/2013

Member Since 11/6/2007

Website www.glueearpunx.co.uk <html><body><p><font size=

Record Label Horn and Hoof Records

Type of Label Indie

Bio

..!!! Start Code To Apply Top Banner !!!!.. .... .. .. ..!!! End Code To Apply Top Banner !!!.. .. .. .. .... .. ...... .. .. ........ .. Glue Ear was formed in November of 2007 by three friends who all shared a love for music and a hatred for what was happening in their beloved city of Manchester. .. Sick of the Indi wimps and Emo kids, they picked up their guitars and sticks and wrote some songs. .. Since forming Glue Ear have played all over manchester on countless occasions. They have played a few shows out of the City, They have appeared on Chorley;s "Chorley FM" and Halifax's "Phoenix Radio". .. Glue Ear have recently said fairwell to Lambert who played teh Drums since forming n 2007 as he leave's to concentrate on other things, they welcome to the familt Al Easton. They have a 4 Track Demo and are planning to release an album called "Curl One Out" soon. .. Keep your eyes peeled boys and girls, Glue Ear always put on a fun show they are one to watch .. .. Any Skaters out there? IF so Check this out!!.. .. .. .. .. .. .. .. .... .. .. This is the extended version of the video for our song Not A Friend with some extra little bits for your viewing pleasure! .. .. .. .. .. .. .. .. .. .. .. Join us on Facebook HERE........ .... www.glueearpunx.co.uk .. .. "Glue ear is a common condition" .. ...... .. Dont Mess!!!!!! .. .... .. .. .......... .. .. .. .. .. ...................... .. .. Get your Glue Ear Tshirt £8 now! (Girlie vest up soon) .... .. .. .. .. .. .. ............................................ .. ...... .... "It is widely accepted that glue ear can cause temporary hearing loss" .. .... Cheers! - Glue Ear! .. .............. ........ ..Lakeland Records are featuring our video!!!!..

Members

Scott - Glutar & Shouts <p> Albi - Bass & Shouts <p> Al - Sticks

Influences

.. .. .... Rancid, NOFX, Less Than Jake, Suicidal Tendancies, Voodoo Glow Skulls, Choking Victim, Millencolin, Farse, Macc Lads, Pennywise, Sex Pistols, Stiff Little Fingers, Minor Threat, Black Flag, Pints of Stella, Curry, Goats etc etc .. ..

Sounds Like

<div style='width:120px; height:180px; margin:0; padding:0; border:0; background-image:url(http://www.cdbaby.com/Images/Links/White-Buy_Album_100px_vert.png);'><a href='http://www.cdbaby.com/cd/glueear' style='display:block; padding:44px 10px 35px; margin:0; border:0;'><img src='http://CDBaby.name/g/l/glueear_small.jpg' width='100' height='100' alt='Glue Ear: Glue Ear (Demo)' style='border:0; margin:0; padding:0;' /></a></div>
02:45 | 6 plays | Oct 8 2010