Play

Play Next

Add to queue
Play

Play Next

Add to queue

18,919 plays

Play

Play Next

Add to queue

9,633 plays

Play

Play Next

Add to queue

8,817 plays

Play

Play Next

Add to queue

7,819 plays

Play

Play Next

Add to queue

55,390 plays
Genre: Hip Hop / Pop / Soul

Location Brooklyn, New York, US

Profile Views: 623474

Last Login: 2/8/2011

Member Since 2/21/2005

Website god-desandshe.com

Type of Label Indie

Bio

Our new album "THREE" is available now!.. Get it on iTunes at http://itunes.apple.com/us/album/three/id336106177.. Buy this album digitally on ........ Or get it at any of these online stores:.. http://www.amazon.com/Three/dp/B002TUN37Q/ref=sr_shvl_album_1?ie=UTF8&qid=1259816644&sr=301-1.. http://www.emusic.com/album/God-des-and-She-Three-MP3-Download/11689803.html.. http://www.rhapsody.com/god-des-and-she/three.. http://www.juno.co.uk/ppps/products/1482011-02.htm.. If you want to check them out click on any of the links below ..Their Website.. .. ...... .. .. ........ .. .. ...... .. .. ...... .. .. ...... .. "Most people trying to foray into the hip-hop world try to conform to the stereotypes," says GO NYC magazine. "For God-Des & She, by bucking the standard, they created their own. In other words, while most aspiring rappers try to set the bar, God-des & She ARE the bar." A hip-hop/pop/soul duo bred in the Midwest, God-Des & She now play to packed venues all over the world, from Lacrosse, Wisconsin, to Stockholm, Sweden. Ever since they appeared on Showtime's The L Word three years ago, performing their infamous single "Lick It," the pair hasn't had a moment's rest, selling over 30,000 albums, holding down the 1 song spot on MTV LOGO with their song "Love You Better," and signing autograph after autograph for eager fans. With their new unreleased album, God-Des & She are about to blow up—big. Produced by Brian Hardgroove (Public Enemy, Wu Tang, Burning Spear, Aerosmith), their new album confirms their status as an underground act about to hit the mainstream. .. ..Want to book Goddes and She?.. .. Contact out booking agent at ....booking@god-des.com.... ...... Support Goddes and She: .. Add our new album banner to your Myspace, Facebook, etc... .... .... .. .. .. .. .. .. .. .. ..Watch this important video! .. .. .. .. .. .. .. .. .. ..GOD-DES & SHE FUNDRAISER (click here).. What's up everyone???.. So as many of you know we recently finished our AWESOME new record THREE. We are shooting for a late Oct, early Nov release. The thing is, we don't want to make the same mistakes we have in the past. Although YOU are super hip and above the curve, many people have never heard of us and never heard our music. We spent way over our budget to make this album the BEST it could possibly be. .. We worked with Brian Hardgroove from Public Enemy and mixed the record with Juice at Public Enemy's studio in New York. So now, we have this AWESOME record with no money to promote it. That is where you can help and be part of history in the making!!! We are FINALLY getting recognized as talented and credible musicians! We have an extremely reputable PR firm and college/local radio firm that is eager to start promoting the record and expose EVERYONE to God-Des & She. We need to raise a bunch of money for our promotions and also to make new music videos and so on. You are the most loyal and down fans in the world!!! We know times are hard for so many of you, so we have come up with a fundraiser that almost all of you can be a part of. We give you special gifts for each donation bracket and the donations start out as low as $10. Everything helps!!! .. Check it out at our ..FUNDRAISER.. page! .. .. .. .. .. .. .. .. .. .. .. .. .. .. .. .... .... .. .. .. .. .. .. .. .......... .. .. .. .. .. .. .. .. .. .. .. .... .. .. .... .. .. .. .. .. .. .. .. .......................... .. .. .. .. .... .... .. .. ......

Members

God-Des (Emcee, writer), She (Singer, writer),.. ....DJ Pain 1 (Producer, DJ).... ..For Bookings: contact us at booking@god-des.com ....www.god-desandshe.com....

Influences

We are influenced by our everyday experiences. If we see a need or void for something, then we write about it. As far as other musicians that have inspired us, we love Tupac, Salt-N-Peppa, Biggie, Whitney Houston, Journey, all 80's music, and many big voiced female singers of the past. We love hip-hop with substance or real creativity. Bring passion back to hip-hop!!!

Sounds Like
00:00 | 8590 plays | Mar 21 2007
Bio:
Our new album "THREE" is available now!
Get it on iTunes at http://itunes.apple.com/us/album/three/id336106177
Buy this album digitally on
Or get it at any of these online stores:
http://www.amazon.com/Three/dp/B002TUN37Q/ref=sr_shvl_album_1?ie=UTF8&qid=1259816644&sr=301-1
http://www.emusic.com/album/God-des-and-She-Three-MP3-Download/11689803.html
http://www.rhapsody.com/god-des-and-she/three
http://www.juno.co.uk/ppps/products/1482011-02.htm
If you want to check them out click on any of the links below
Their Website
"Most people trying to foray into the hip-hop world try to conform to the stereotypes," says GO NYC magazine. "For God-Des & She, by bucking the standard, they created their own. In other words, while most aspiring rappers try to set the bar, God-des & She ARE the bar." A hip-hop/pop/soul duo bred in the Midwest, God-Des & She now play to packed venues all over the world, from Lacrosse, Wisconsin, to Stockholm, Sweden. Ever since they appeared on Showtime's The L Word three years ago, performing their infamous single "Lick It," the pair hasn't had a moment's rest, selling over 30,000 albums, holding down the 1 song spot on MTV LOGO with their song "Love You Better," and signing autograph after autograph for eager fans. With their new unreleased album, God-Des & She are about to blow up—big. Produced by Brian Hardgroove (Public Enemy, Wu Tang, Burning Spear, Aerosmith), their new album confirms their status as an underground act about to hit the mainstream.


Want to book Goddes and She?

Contact out booking agent at

booking@god-des.com

Support Goddes and She:
Add our new album banner to your Myspace, Facebook, etc.



Watch this important video!
GOD-DES & SHE FUNDRAISER (click here) What's up everyone???
So as many of you know we recently finished our AWESOME new record THREE. We are shooting for a late Oct, early Nov release. The thing is, we don't want to make the same mistakes we have in the past. Although YOU are super hip and above the curve, many people have never heard of us and never heard our music. We spent way over our budget to make this album the BEST it could possibly be.
We worked with Brian Hardgroove from Public Enemy and mixed the record with Juice at Public Enemy's studio in New York. So now, we have this AWESOME record with no money to promote it. That is where you can help and be part of history in the making!!! We are FINALLY getting recognized as talented and credible musicians! We have an extremely reputable PR firm and college/local radio firm that is eager to start promoting the record and expose EVERYONE to God-Des & She. We need to raise a bunch of money for our promotions and also to make new music videos and so on. You are the most loyal and down fans in the world!!! We know times are hard for so many of you, so we have come up with a fundraiser that almost all of you can be a part of. We give you special gifts for each donation bracket and the donations start out as low as $10. Everything helps!!!
Check it out at our FUNDRAISER page!









..
.. ..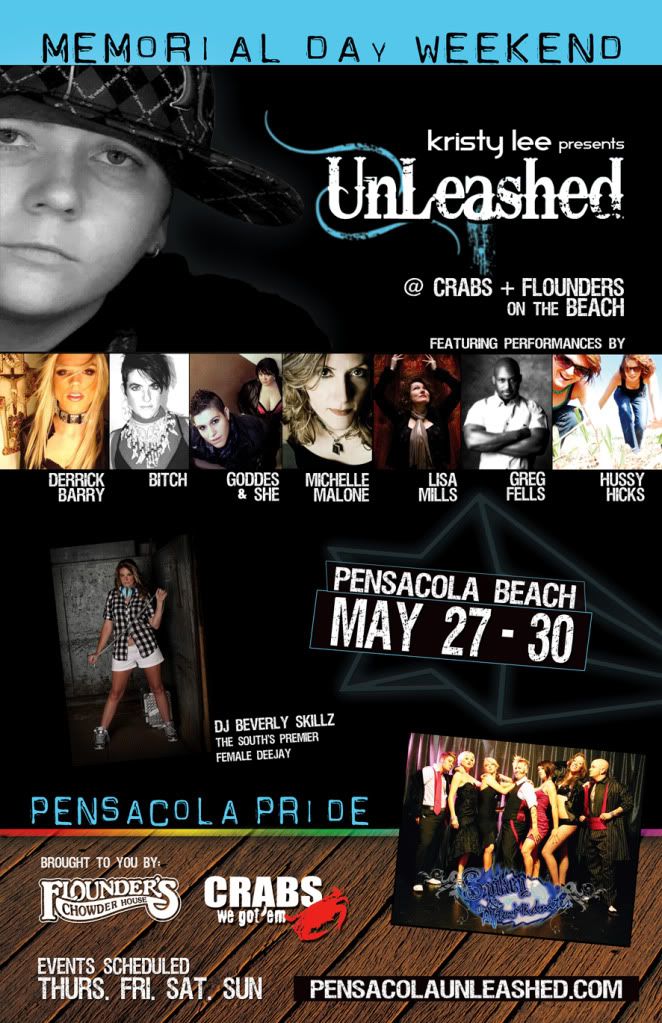 ..
Member Since:
February 21, 2005
Members:
God-Des (Emcee, writer), She (Singer, writer),

DJ Pain 1 (Producer, DJ)

For Bookings: contact us at booking@god-des.com
www.god-desandshe.com

Influences:
We are influenced by our everyday experiences. If we see a need or void for something, then we write about it. As far as other musicians that have inspired us, we love Tupac, Salt-N-Peppa, Biggie, Whitney Houston, Journey, all 80's music, and many big voiced female singers of the past. We love hip-hop with substance or real creativity. Bring passion back to hip-hop!!!
Label Type:
Indie
God-des and She / Twitter.com/goddesandshe has 19382 friends.