Play

Play Next

Add to queue

Play

Play Next

Add to queue

Play

Play Next

Add to queue

Play

Play Next

Add to queue

Play

Play Next

Add to queue
About me:
Created with ....
Welcome to my Myspace. My name is Gabriel Gallo, and I have been part of the greatest business in the world, professional wrestling, for the past 9 years. I began this career path with AZ's now defunct Western States Wrestling promotion in 2000, along with Hollywood Yates (now known as Wolf, of American Gladiators fame), and Mike Knox (now a mainstay on WWE's Smackdown), under the tutelage of the Navajo Warrior (Steve Islas). Eventually, Hollywood, Nav, and myself founded Impact Zone Wrestling, in early 2002.
I have been blessed to have been able to do what I love in far away places such as Japan, Korea, Germany and Mexico.
I am lucky to be able to say that I have worked for some of the greatest companies in pro-wrestling, such as WWE, AWA, NWA, ZERO ONE, AAA, EWP, and been fortunate enough to have worked with and alongside greats like
HHH, Ric Flair, A-Train, Steve Corino, Shinya Hashimoto, Danny Boy Collins, Super Crazy, and more.

I am currently active with Zero1 USA..

There are other ways to keep up to date with what I am doing, if you like what you see here. There is my Official website, www.GQGALLO.net, which is run by a great guy in New Zealand named Rod Dixon. Make sure to email him if you like what you see.

You can click the link below to see my FACEBOOK page: .Gabriel Gallo's Profile



You can also follow me on TWITTER, just go to www.twitter.com/GQGALLO;
]




I look forward to hearing from you soon!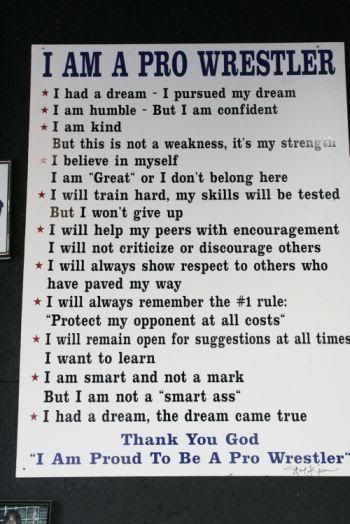 ..........
Who I'd like to meet:
..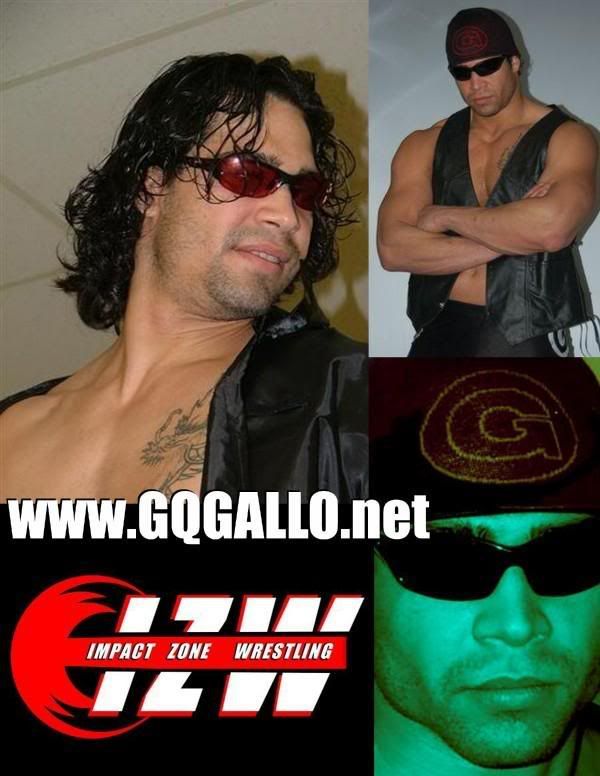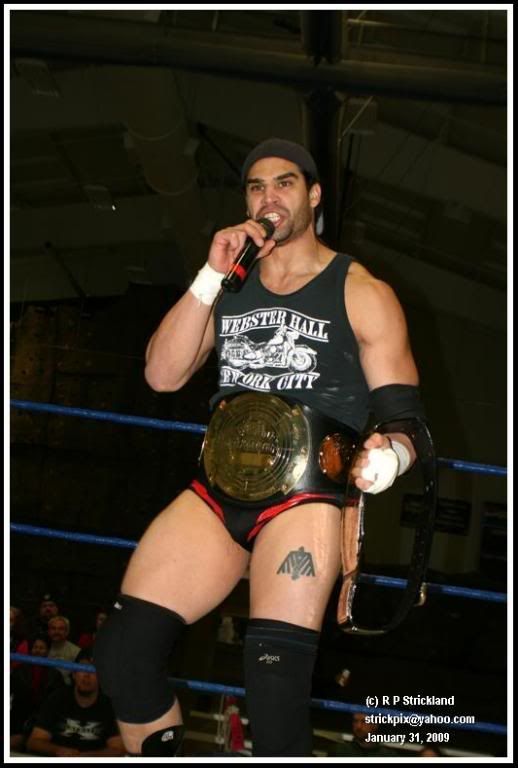 THE KING OF NO RULES
GABRIEL GALLO
Real Name: Gabriel Quinten Gallo
Working names: Ghostwalker, Prince Naseem, Hizakari and Katakari, The Institution Gabriel Gallo, John Scott, G.Q. Gallo
Affiliation: Zero1 USA Pro Wrestling
Destiny Wrestling Organization
Club Deportivo Colesio Lucha Libre
Lucha Libre Entertainment
Tag Team/Partners: The Freak Squad/Dom Vitalli, Frenchy Riviera
Current Title Holding: DWO Tag Team Champions (w/Dom Vitalli)
Quote: "Hear that music?? That means somebody's about to get FUCKED up!!"
Height: 6'2"
Weight: 235 lbs.
Date of birth: Feb. 3, 1979
From: Prescott, Arizona
Pro debut: OCTOBER 2000 WESTERN STATES WRESTLING MADISON SQUARE GARDEN BOXING GYM AGAINST THE RIPPER
Trained by: Navajo Warrior, Mike Knox
Finishing move: Swinger, Spear
Signature Moves: Football kick, Fall-away Samoan drop, Reverse Full Nelson, Roundhouse Back-heel kick, facewash, pele' kick, yakuza kick
Greatest Opponents: the Almighty Sheik, Dom Vitalli, Frenchy Riviera, Kawada, Masato Tanaka, Shinya Hashimoto, Danny Boy Collins, REDRUM (Rellik), Mike Knox,Derek Neikirk,Rick Stiener, Steve Corino, Bolo, Gentleman George Micheals, Fujiwara, Takiawa, Honky Tonk Man, Barbarian, David Young, Fantasia, Khan Kussion, Derrick Jannetty, Lance Cade, Trevor Murdock.Hawaiian Lion John Williams, XXX Lawrence Tyler
Former Member of: Native Blood, Break-A-Heart Nation(IZW), Takada's Monster Army (HUSTLE! Japan), The Dynasty(UCW-Zero), Elite Xtremists (FSW, IZW, Dragonsgate USA, EXW)
Title history:
AWA(American Wresting Association) Tag Team Champion(2z)
AWA/UCW Zero tag team champion
AWA/UCW Zero Ultra X Champion
WCWC Heavyweight Champion (2x)
WCWC Tag Team Champion
AWF Middle Eastern Heavyweight Champion
AWF Heavyweight Champion
AWF International Heavyweight Champion
FCW/NAWF Tag Team Champion
ICW Tag Team Champion
IZW Tag Team Champion(4x)
WSW(Western States Wrestling)Hardcore Champion
WSW Tag Team Champion
IZW/NWA-RPW UNIFIED TAG TEAM CHAMPIONSHIP
NWA-ARIZONA/IZW HEAVYWEIGHT CHAMPION
PWA HEAVYWEIGHT CHAMPION
EXW Tag Team Champion
DWO Tag Team Champion
Status:

Single

Here for:

Networking, Friends

Hometown:

Prescott, AZ

Orientation:

Straight

Body type:

6' 2" / Athletic

Ethnicity:

White / Caucasian

Zodiac Sign:

Aquarius

Children:

Someday

Smoke / Drink:

No / Yes

Occupation:

Professional Wrestler
2000=2001

Impact Zone Wrestling

Phoenix, AZ US

wrestler/trainer

2002-2009

International Championship Wrestling

St. Louis, MO US

wrestler

2000-2007

2002-2004

AWA/Wrestling Superstars LIVE!

Minneapolis, MN US

wrestler

2001-current

Ultra Championship Wrestling Zero

Salt Lake City, AZ US

wrestler

2005-2006

Ultimate Pro Wrestling

San Clemente, CA US

wrestler

2001-2003

AAA (regional territories)

2002-2007

Florida Championship Wrestling

Ft. Lauderdale, FL US

wrestler

2001-2003

West Coast Wrestling Connection

2006-2009

2004

American Wrestling Federation

2000-2006

2007- 2008

New England Championship Wrestling

2002

National Wrestling Alliance

2008-current

Pro Wrestling REVOLUTION

King City, CA US

Wrestler

2008-current

Future Stars of Wrestling

Las Vegas, NV US

wrestler

2009

E.A.W.

Mexico City, District de Federal MX

luchadore

2009

Real Deal Pro Wrestling

Phoenix, AZ US

wrestler/ trainer/ booker

2009

Pirana Promotion Lucha Libre

2008-2009

A.A. Promotions Lucha Libre

2009-current

Elite Xtreme Wrestling

Phoenix, Arizona US

wrestler

2010-current

European Wrestling Promotion

2010-current