Play

Play Next

Add to queue
Play

Play Next

Add to queue

516 plays

Play

Play Next

Add to queue

31 plays

Play

Play Next

Add to queue

109 plays

Play

Play Next

Add to queue

16 plays

Play

Play Next

Add to queue

1,167 plays
On "Unicornicopia (and the Places We Call Home)":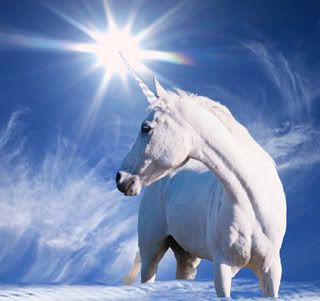 Vol. 1 and 1.5 featured animals as a running theme. Vol. 2, otherwise known as Unicornicopia (and the Places We Call Home) features what else? Mythical creatures as a running theme through roughly half the songs.
While diving into literally another world for musical inspiration on Unicornicopia (and the Places We Call Home), Gratitillium is slowly but surely moving away from any strict themes or tactics on this album as well, with electro-tribal driven songs such as "Astral Vibrations," love themes of "Timed Hearts," and wild pop melodies in songs like "Vintage Grrlz."
The Album is to be produced in spring 2011, with an estimated release date, late summer, 2011.
Bio:
Gratitillium was formed in 2008 by Portland folk artist Nick Caceres. After recording makeshift songs on just his macbook with a built in mic, Caceres released this 'creation' as a full length debut under the name Gratitillium Vol 1, on local indie favorite Tender Loving Empire records. A band was etched around the initial album, and after a series of local shows at venues from the Green House to the Doug Fir and everything in between, Gratitillium was ready to hit the road in 2010 on a west coast tour, after releasing the EP/middle album, of full band versions of six songs off of the initial full length. The album was titled Wild Alive, Vol 1.5 and was a self release, with a release show held at the Holocene with guests Pancake Breakfast and Tiger House in april 2010.
Gratitillium then toured the west coast in early fall, 2010, playing with bands/friends such as:
The Hosannas
Yeah Great Fine
Jared Mees and the Grown Children
The Walkmen
Monarques
Fa Fa Fa
and many more talented acts....
Upon returning from an agreed upon hiatus in February 2011, Gratitillium has plans to record and produce the much hyped full length, Vol. 2 album known as, Unicornicopia (and the Places We Call Home). The album will feature a mergence of folk infused dance beats crossed with synth melodies and a tribal undertone. The band is open to a label release, but not oppose to a self release as well.
Astral Vibrations (Live at Holocene)


Barn Owl Hearts (Vol. 1)

Genre: Electronica / Pop / Rock

Location PORTLAND, Oregon, Un

Profile Views: 31853

Last Login: 8/16/2011

Member Since 4/2/2008

Website www.sonicbids.com/gratitillium

Record Label Tender Loving Empire

Type of Label Indie

Bio

Members

Influences

Sounds Like
Press:

"A kind of new age music for animal rights," -Left of the Dial Magazine

"Splendid and charming" (on Vol. 1) "Honestly joyous and remarkably addictive" (on Vol. 1.5) -Portland Mercury

"Psychedelic folk songs delivered from an honest place...A world that is equally of and for natures predisposition to frolic." -Willamette Weekly

"Based on a series of new songs posted to the band's MySpace, (-Gratitillium-) are only getting better, showcasing a louder rock sound that bears traces of Of Montreal's experimental and funky pop. Rumor has it the next Gratitillium album is going to be called Unicornicopia which only has me more excited. Let your spirit animal fly" -Michael Mannheimer, Willamete Weekly

"If you are desiring something totally different to add to your music collection, this likely will do it for you..." -Local Vertical

"Intricately woven melodies...together the twelve tracks (Vol 1) keep the listener glued to the lo-fi, carnival-(esk) nature of each song..." -Seattle Stranger

"Wow, it's way more crowded in here for 'Gratitillium.' I see someone in an aardvark mask, a stand up base, and face paint. Cool-" -MFNW (Music Fest. Northwest) live review

Contact:
For booking and all other inquiries e-mail: gratitillium@yahoo.com
Vol 1.5 (Click for album purchase and info)
Vol 1(Click for album purchase and info)

Join our e-mail list!