william hasn't earned any badges yet... have you?
General

Beware of mavencentral on Ebay! She's a bad customer! Songs and Artists on my player are in rotation there is just so many :>) that I love! Naked to alone in our being of a Cosmic forgiveness, We are born again! WORLD PEACE! "Visions are not what you are seeing but what you will be seeing"! Good News Is On The Way! Turbulence is good! Turbulence is a force! Turbulence is opportunity! Past Experience: He who never makes mistakes never did anything that is worthy! A new environment makes all the difference in the world! Morals and ethics are better than money or success! You never know what you can do until you try! Everyday is a new beginning! Beginning is half the task! Begin... the rest is easy! Put knowledge that you have to good use! Dare to dream, hope, believe, seek, feel, find, and love! Look! Good fortune is around us! People who are late are often happier than those who have to wait on them. No need to worry, you will always have everything you need! Self-confidence shines and makes a great impression on others! When in doubt, just take one small step at a time! Change is the watchword of progression! Good Luck is the result of good planning! If you continually give, you will continually get! The best times of your life have not been lived yet! Winners forget that they are in a race they just love to run! We are not in this world, this world is inside of us! President John F. Kennedy once said, "It's up to all men to do the work of God"! Even the greatest of whales is helpless in the middle of the desert! As cold waters to a thirsty soul, so is good news from a far country! Proverbs 25:25! Carry each others burdens and in this way you will fulfill the Law of The Christ! Galatians 6:12 Be Of Peace Among Yourselves! 1Thessilonians 5:13. The God Of Love And Peace Be With You! 2Corinthians! The Lord Is The Strength Of Our Lives! Psalms 27:1. Either we confirm our desires to the truth or we confirm the truth to our desires! Sometimes we have to lie because no body knows what the truth is! Let's make a change... before we all die. Don't panic! Despair is criminal: .. ....

Change

You Can

Xerox

Change

You Can

Xerox

/>..

Change

You Can

Xerox

Change

You Can

Xerox

Change

You Can

Getting stuff done is not as important as taking time to love! Being someone who understands is a great blessing!May the rainbow always be touching your shoulders! "With Conscious clear, There is Nothing to Fear"! "The World Begins anew with each breath that we take"...Cleaning up the past will always clear up the future! A "Great Man" never ignores the simplicity of a child! He who knows he has enough is rich! Traveling far and wide brings transformation! Be carefull! Bees with honey in their mouths often have stings in their tails! Trust your intuition and let the universal energies guide your life! Try your best to avoid arguing with others because nothing is changed as the end result. Maintain a low profile. Everyone has the potential for accomplishment! Find a release for your cares and have a good time! Your fortune is not something to find, but to unfold! I am grateful for the small pleasures of life! Warning: Do not eat your future! Time is not measured by a watch but by moments! Never eat more than you can lift! Beauty is simply Reality seen through the eyes of love!

Music

ANNOUNCEMENT: I WOULD LIKE TO SEE *HEART* INDUCTED INTO "THE ROCK AND ROLL HALL OF FAME"! THERE IS A PETITION ON *76Heart 4...* My Space! PLEASE take time to sign this!I like Rock,

Country

,

Easy Listening

,

Jazz

,

Funk

, and some classical!..

HEART, NANCY WILSON (Birthday March 16

,

1954) She is *HOT*!

,

ANN WILSON

,

SHERYL CROW

,

ADAM SMITH

,

TERRY McGEE

,

MELISSA HUNT

,

RIC MOL

,

PLASTIC PARACHUTE

, CHAKA KAHN!

.. .. ..

..

JOAN JETT,

PAT BENETAR

,

HARRY JAMES

,

LOUIE ARMSTRONG

,

MILES DAVIS

,

GRETCHEN SMITH

,

AMBER RUBARTH

,

KACEY MUSGRAVE

,

SHANNON HALEY

,

CHRIS BOTTI

,

URIAH HEAP, DIANA ROSS

,

KISS

,

MARY BLIGE

,

MELISSA HUNT

,

ANGEL ANA POET

,

CHUCK MANGIONE

,

MEXICAN BRASS

,

CANADIAN BRASS

,

NASHVILLE BRASS

,

ALICIA KEYS,

RAKALE

,

HERRINGS

,

XU

,

CHEMICAL VALLEY

,

LANEY MURPHY

,

BILLY METHENY

,

SOUTHEAST ENGINE

,

TIA SEVERINO

,

JODY V

,

FREDA SIMONE

,

Movies

Gone With The Wind. The Ten Commandments. What In The Bleep Do We Know

,

Big Mama

,

Diana

,

Spyhard

,

Close Encounters

,

Breaking The Divinci Code

,

The Wizard of Oz

,

The Sound of Music

,

Starsky and Hutch

,

Talledega Nights

,

A River Runs Through It

,

Up In Smoke

,

Cheech and Chongs Next Movie

,

Iron Man

,

Sweet Dreams

,

Nothing But Trouble

,

Larry "Health Inspector"

,

Big Moma's House 1 and 2

Television

Books

The Holy Bible: for its messages of love! Psalm 147:7 Who Can Withstand His Icy Blast! Psalm 90:2 From Everlasting To Everlasting, You Are God! Isaiha 41:6 Every One Helpeth Thy Neighbor and Every One Of His Brothers Said Be of Good Courage! Your beauty...should be that of your inner self, the unfading beauty of a gentle and quiet soul and spirit! Peter 3:3-4. "We spend our years as a tale that is told" Psalms 90:9! And let us consider one another to provoke unto love and good works Hebrews 10:24! And we urge you, brothers, warn those who are idle, courage the timid, help the weak, be patient with everyone Thessolonians 5:14! Love does not insist on it's own way! 1Corinthians 13:5. Love is patient, is kind! Ir does not envy, it does not boast, it is not proud! It is self-seeked! 1Corinthians13:4-5. Famous Words of The Christ: I come so you might life, and have it abundantly! John 10:10! In humility consider others better than yourselves. Each of us should look not only to yourselves, but also to the interest of others! Philippians 2:3-4. So I say to you: Ask and it will be given! Luke 11.9. "To hi, that is joined to all the living, there is hope"! Ecclesistastes 9:4. "Be devoted to one another in brotherly love,,," Romans 12:10. "But you, are you seeking great things for youself"? Jeremiah 45:5 When the cares if my heart are many, thy consolations cheer my soul! Psalms 94:19. "My letters have been straight forward and sincere, NOTHING IS WRITTEN BETWEEN THE LINES"! Paul's Letter! II Corinthians 1:13 Whoever lives by the truth, comes into the light! John 3:31. It is better to give than to receive! Acts 20:35. A good book is the best of friends, it's the same today and forever! Sacred Versus and Healing Sounds! Baghavad Gita, Volumes One and Two! The Path To Love! Hands of Light!

Heroes

My Family, Cassie, Sami, Ava, John, Scott, Jill, Eddie,Sidney, etc! Jesus "The Christ", Krishna, Buddah, Mohammad, Deepak Chopra, Mother Teresa, Barack Obama, Dennis Farrar, Adam Smith, Semper Fi (USMC)Female! Clay Edwards, USMC-Iraq Tour-Staff Sargent Recruiter-National Guard, Katrina-Rescuer! Uncle Bob from Parkersburg for his tour in Iraq! Sam Stillings because he flew a helicopter in Iraq! Jessica Lynch! Michele Lee Brown, Silver Star Winner, Mary Lou Retton. Terry McGee!
Play

Play Next

Add to queue

Play

Play Next

Add to queue

Play

Play Next

Add to queue

Play

Play Next

Add to queue

Play

Play Next

Add to queue
About me:
Bill-I-Am! I am Addicted To Love! Love Knows No Gender, Race, Color, Or Politics!There are so many of you people out there to love sometimes I have to hurry! So I hope you will excuse that cause "I Like You Alot"! Naked and alone in our being of a Cosmic Forgiveness, Love in its essence is spiritual fire! We are born again! A smile is your personal welcome mat! Love is the sweet nectar of the fruit. Like Maxwell House coffee it is good to the last drop!"I Love Rock and Roll" but I am a little bit country and all that jazz! No Rap! I do not want any naked pictures! I am *Still Sav'in Lives*! I am a working Medical Assistant! Caregiving is a spiritual practice! I am an empty vessel! I am an ambitious, self motivated, self-desciplined person! They call me intelligent and handsome! I don't know about you, but I am sitting in the higher places with "The Christ"! Engrave your name on your heart not on marble! The principle business of life is to enjoy it! One can not creep when all he's got is the impulse to soar! I attended Mannington High School, I play trumpet and upon graduation was invited to play in The United States Collegiate Wind Band and tour Europe! To be a professional trumpet player you have to begin at the ages of 10-13 because it is going to take you longer than it would a Rock Musician. If you make a mistake people will hear it whereas with rock music it is easily covered up! I was also begged to enlist in the USMC to play in The USMC Drum and Bugle Corp! One door closes and another door opens! Because of a ruptured ear drum I Have Not Been Able To Play A Whole lot lately! I have an Associates Degree in Medical Assisting and Office Technology! I have learned that the "heart" is the most important body part! True love is only found in the heart!I have a Certificate in Viniyoga! I am love, I am loved, and I am loveable! Love is being connected to the unity of all things! I am complete love and I am completely loved! Getting stuff done is not as important as taking time to love! Having a Person that understands is a blessing. Being someone who understands is even a greater blessing to all! My inner core is the holy of the holy's. I have two brothers, two neices, and a GREAT Nieces! I believe that if you think something about someone you should express this to them! I believe that you can get all the desires that you wish by believing the right things! I know more than I know that I know! Everything happens for a reason. Sometimes I don't even understand what I am saying! It is, because, you are! Every action causes a reaction! If you want something go and get it! It's persistance that pays off! People are going to want you,need you, exceed you, take you, lure you, love you, hate you, play you, rate you, save you, and try to break you,...but that is what makes you! I am here to raise energies from a lower state to a higher state. A lifestyle is what you pay for, a life is what pays you! Love is more than a sentiment, it's putting another ones needs ahead of your own! The truth is the only safe ground to stand upon. Happiness is not a possesion to be prized! It is a quality thought a state of mind! You do not pursue happiness, you create it! A joyful heart is like a beam of radiant sunshine. As the dew to a flower, as the bird is to the bee, as scent is to the rose, my memories are to me! My friends are an oasis to me. They encourage me! They are essential to my well being! Faith is a giant step of growth! *Some Best Friends are Rotating*! SOMEBODY SOMEWHERE: The Video Below is by Ennis! AWESOME!!! ..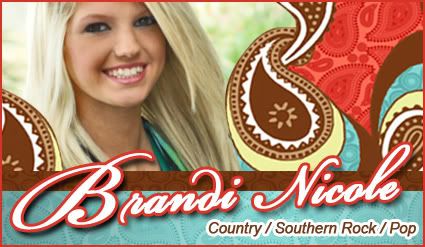 ..
Who I'd like to meet:
Love, Peace, and Faith!!! Common Sense! Morals and Ethics! Truth and Honesty! "Whomever"! Fred Flintstone, Smokey The Bear! .. ....
Check out my new cube!
Status:

Single

Here for:

Networking

Hometown:

Mannington

Orientation:

Straight

Religion:

Other

Zodiac Sign:

Cancer

Children:

Someday

Smoke / Drink:

No / No

Education:

Some college