Play

Play Next

Add to queue
Play

Play Next

Add to queue

91 plays

Play

Play Next

Add to queue

40 plays

Play

Play Next

Add to queue

10 plays

Play

Play Next

Add to queue

4 plays

Play

Play Next

Add to queue

5 plays
If you are intrested in booking me for gigs, or taking me to a party - and feel free to do either - contact me on larkingreg88@yahoo.co.uk
05:29 | 61 plays | Jun 19 2011
VIDEO - at The Workshop, Shoreditch
Genre: Acoustic / Alternative / Folk Rock

Location Manchester, Un

Profile Views: 8709

Last Login: 11/6/2012

Member Since 2/10/2010

Website www.theinimitablegreg.com

Record Label Rash Records

Type of Label Indie

Bio

Born March 1988 Greg Larkin is a musician/composer from Manchester. He has played for the last few years in the Clubs and Pubs of the region, and is establishing himself as a one of the most skilful, imaginative and exciting guitarists around . At a recent gig near Liverpool, a local fan said to his brother, who happened to be there too, "I know he's your brother, but that c**t plays the guitar like a f******g piano". Greg's main focus is his own music, (he never plays covers). He is self-taught, although plays at Grade 8 standard, and has developed quite a unique style. He delights in discovering idiosyncratic tunings for the guitar, and then in exploring the musical consequences that fall from that – regardless of the number of strings it costs him! He started on the electric guitar, which he still prefers when collaborating with other musicians; but Greg also plays 12-string acoustic, cuatro, bass guitar and is regularly seen dabbling with a banjo and even a dulcimer, although at present he is most devoted to his Taylor Acoustic. His playing style is virtuoso, but retains a refreshing rawness that makes his live performances enervating and thrilling, with an almost contradictory graceful technical suavity that is breathtaking to watch. It was these qualities that led to the invitation to spend a few days recording at Blue Print studios, Manchester in January 2011. The result was the album " ". Eight tracks of some of the most delicious, memorable and mellifluent guitar playing you are likely to listen to. He has begun working on his next project, which he hopes to record early next year, pausing in the interim only to try the new material out on an expectant but unsuspecting audience. His principle aim – to actually have titles for the material this time. On seeing him for the first time, other fans have said to Greg… "I watch people like you on You-Tube" "You sound like famous people" "You look like Charles Manson!" "You made my girl-friend cry!!" .. .. .. .. I made this layout at BackgroundStation.com | ..Layout Generator......

Members

Just me....

Influences

across the world...Hedndrix, of course. Frusciante: without a doubt. Debashish Bhattacharya - where would i be without him. Snoop Dog, Matisyahu, Page, Simpson and Jansch - not necessarily in that order

Sounds Like

Hard to say, really. Acoustic stuff is not really like anyone, although is inspired by people like Erik Mongrain.
Bio: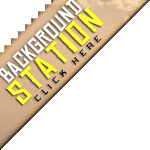 .. .. I made this layout at
BackgroundStation.com
|
Layout Generator
..
Member Since:
February 10, 2010
Biog:
Born March 1988 Greg Larkin is a musician/composer from Manchester. He has played for the last few years in the Clubs and Pubs of the region, and is establishing himself as a one of the most skilful, imaginative and exciting guitarists around . At a recent gig near Liverpool, a local fan said to his brother, who happened to be there too, "I know he's your brother, but that c**t plays the guitar like a f******g piano". Greg's main focus is his own music, (he never plays covers). He is self-taught, although plays at Grade 8 standard, and has developed quite a unique style. He delights in discovering idiosyncratic tunings for the guitar, and then in exploring the musical consequences that fall from that – regardless of the number of strings it costs him! He started on the electric guitar, which he still prefers when collaborating with other musicians; but Greg also plays 12-string acoustic, cuatro, bass guitar and is regularly seen dabbling with a banjo and even a dulcimer, although at present he is most devoted to his Taylor Acoustic. His playing style is virtuoso, but retains a refreshing rawness that makes his live performances enervating and thrilling, with an almost contradictory graceful technical suavity that is breathtaking to watch. It was these qualities that led to the invitation to spend a few days recording at Blue Print studios, Manchester in January 2011. The result was the album " ". Eight tracks of some of the most delicious, memorable and mellifluent guitar playing you are likely to listen to. He has begun working on his next project, which he hopes to record early next year, pausing in the interim only to try the new material out on an expectant but unsuspecting audience. His principle aim – to actually have titles for the material this time. On seeing him for the first time, other fans have said to Greg… "I watch people like you on You-Tube" "You made my girl-friend cry!!" "you sound like famous people" "You look like Charlie Manson!"
Sounds Like:
Hard to say, really. Acoustic stuff is not really like anyone, although is inspired by people like Erik Mongrane. The electric stuff - we'll see
Record Label:
Yes please....if you're passing