Groovin♥MeGzz hasn't earned any badges yet... have you?
General

Music

World Music

,

Anything cutting edge

,

dirty

,

sexy beats

,

down-to-mid tempo...such as Anahata Sound

,

ADHAM SHAIKH

,

Ganga girl

,

Funginears

,

Heavy Weight Dub Champions

,

Sleepyhead

,

Eprm

,

DangerRuss

,

March 4th

,

Rena Jones

,

Cheb I Sabbah

,

David Starfire

,

Mutaytor

,

Sasha Butterfly

,

Bluetech/Evan Marc

,

Phidelty

,

OTT

,

Hal n dub

,

Welder/Eskimo

,

SaQi

,

Vibesquad

,

Gaudi

,

shen

,

Jose Gonzalez

,

Random Rab

,

Paul Avergenios

,

Sphongle

,

EOTO

,

Thievery Corps

,

Glitch Mob

, Ravi Shankar.....list continues growing...

and of course...I'll always love-- String Cheese Incident! Grateful Dead, Railroad Earth, Xaiver Rudd, Chalwa Steel Pulse, Midnight, Toots and the Maytals, Ras Alan, Bob Marley, Hot Buttered Rum, Yonder Mt. String Band, Toubab Krewe, PHISH, MMW, Steve Kimock Band, Ani DiFranco, Leftover Salmon, Old Crow Medicine Show, Greensky Bluegrass, Larry Keel and the Natural Bridge, Blue Turtle Seduction, Greyboy Allstars, P Groove, Jimmy Hendrix, John Hartford, Led Zeppelin, Lotus, The Beatles, Tea Leaf Green, Umphrey's McGee, Zilla, Micheal Hedges, YO Mama's Big Fat Booty Band, Keller Williams, Sam Bush, Everyone Orchestra, Robert Randolph...ya know whatever: sound GOOD! ;)

Movies

I can never remember anything from them....whoops! how does that happen? :oP but I do love unicorns!!

Television

Books

Way of a Peaceful Warrior, Fast Food Nation, Anatomy of Exercise, ACE Personal Trainer Manual, Ancient secret of the Flower of Life, Food, Nutrition & Diet Therapy

Heroes

ANAHATA SOUND

HOOPALICIOUS Conscious Individuals trying to better their lives and the community!!! Darwin,Jerry Garica, Janis Joplin, Bob Marley, Martin Luther King Jr., Gautama Siddhartha, OSHO. Strong Women, People who conquer any situation with a positive attitude, and FIREmen!
Play

Play Next

Add to queue

Play

Play Next

Add to queue

Play

Play Next

Add to queue

Play

Play Next

Add to queue

Play

Play Next

Add to queue
About me:
..
www.thehoopingbody.com
LIFE IS NOT ABOUT FINDING YOURSELF, BUT ABOUT CREATING YOURSELF.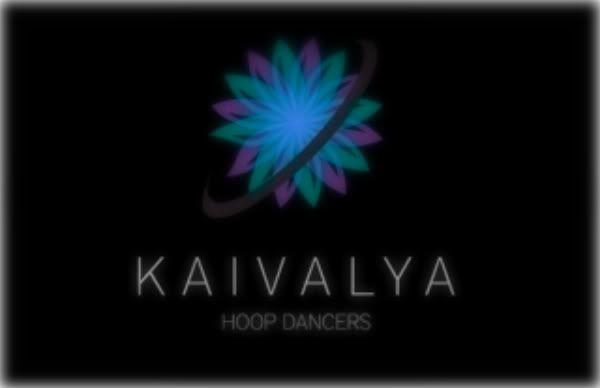 Hoop Bliss is my addiction
Pimp My Profile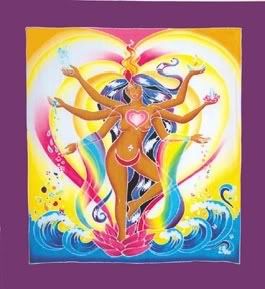 "Music makes my Heart Beat" I discovered my sweet-like-candy addiction when I was almost 16 years old, I found how to ease my mind and let my soul soar---attending live music. I found myself traveling-driving/flying, meeting the most amazing people and groovin my ass off all along the way. That's how I found my home Portland, OR. In my physical I am focusing on Embracing life, Embracing LOVE and my own Goddess Energy and on rising above all negativity.
One of the most magical things I've been a part of has been teaching hoopdance/hoop aerobics/hoop yoga! Its a delight to bring all these different types of fitness together into non stop hooping fun!!! And now I love being a part of Hoopnotica and looking forward to experience abundance with such a great company. It is a gift to watch the faces of others GLOW in enjoyment of LEARNING! Please contact me if you are interested in classes! Or simple read my BLOGS! ♥♥ ..
New Promotion Video
Look out PORTLAND--GroovinmEGzz has arrived. ♥♥♥♥♥♥ Get-get-get yer groove on!!!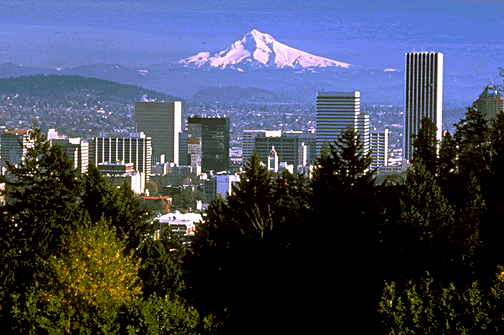 MY FUTURE:
Whenever and where ever I want to be spinning and sharing my art, groove and energy!!!
For my "real profession" I am working as a Personal Trainer, Corrective Exercise Specialist at Bally Total Fitness and building my career as we speak! Its an amazing career to have, it feels so rewarding to be educating and enriching lives for a living! .is great fun, I truly enjoy education others. I see a bright future for me in the fitness world. =o)
BUT but but....If I could have my choice, I would not want to be a human at all... I would rather be a fairy, unicorn or a mermaid. Definitely something mystical and magical.
I LOVE wildlife, trees, flowers, animals. Its all beautiful and should be respected more than humans can even fathom.
I'll listen to a song over and over again so I finally get the words down.
I love to spend time with our cats and see how they interact and think.
I also love to people watch...especially at shows...
I look away during scary/gross/intense parts of movies...
I'm working on my patience....and balancing emotions.

Create your own visitor map!

.................. The Goddess Within Me
Absorbing the universal guidance via sun rays
Who I'd like to meet:
All of my fellow GODDESSES!!MmMM Women are so beautiful!
Any of you who have positive energy, and want to leave the world a better place then you found it...
Jerry&the rest of the Grateful Dead, Janis Joplin, dinosaurs, cave men, do-do bird, unicorns, fairies, pegicorns, mermaids, fairymermaids, gnomes, wizards, and elves.
Page McConnel,Xaiver Rudd, Hannah the Mermaid, Alex Grey, Elena Luv, Pyro-a-gogo ladies, and all of my other hoop idols, inspirations, and supporters!!
Visit Hoop City - Hooping Community
Status:

Engaged

Here for:

Networking, Friends

Hometown:

Mechanicsville, VA

Zodiac Sign:

Aries

Children:

Someday

Education:

College graduate

Occupation:

Hoop Dancer, Fire entertainer, student
Radford University

Radford, VA

Graduated:

2007

Student status:

Alumni

Degree:

Bachelor's Degree

Major:

Foods and Nutrition

Clubs:

RUDA

2003 to 2007

Atlee High

Mechanicsville, VA

Graduated:

N/A

Student status:

Alumni

1999 to 2003
Kaivalya HoopDancers

Denver, St. Lous, Portland, Co, Mo, Or US

Hoopdancer

Euphoric Flow

Portland, OR US

Performance Artist

Hoopnotica

Portland, OR US

Certified & Licensed Instructor