No recent updates in this category.
Why not...
EJ Prowl hasn't earned any badges yet... have you?
General

Business minded and a natural leader, you are a canidate to be embraced by the Ventrue clan. You can be rather dominant with a high stamina however, you tend to have obsessive compulsive tendencies...especially when it comes to your food. You are the clan the others look to organize groups and factions. Generally princes are among this clan.

What Vampire Clan Do You Belong To?

How to make a Tony the Tiger

Ingredients:
5 parts competetiveness
5 parts ambition
3 parts empathy
Method:
Blend at a low speed for 30 seconds. Add emotion to taste! Do not overindulge!

Personality cocktail

From

Go-Quiz.com

| | |
| --- | --- |
| E | Earthy |
| S | Serious |
| T | Tender |
| H | Hot |
| E | Exquisite |
| R | Responsible |

Name Acronym Generator

From

Go-Quiz.com

You Are A Vampire

You have a real thirst for bliss, and you consider yourself a true hedonist. And you're not afraid to walk alone in life, if it means getting what you truly crave. You truly enjoy entrancing people. Not to mention the ensuing pleasures of the flesh. Your tastes have been called decadent and bizarre. You usually give in to your temptations, no matter how primal Your greatest power: Your flawless ability to seduce and charm Your greatest weakness: Human flesh You play well with: Werewolves

Music

My life is ALL about the music

,

i live eat and breathe music

,

heck i can't remember any part of my life without the tunes being there. As for what i'm into

,

that all depends on my mood but mostly i go for Hard Rock/Heavy Metal and Alternative like Aerosmith

,

Black Sabbath

,

Ozzy Osbourne

,

Zakk Wylde

,

Queen V

,

Nine Inch Nails

, Janes Addiction...i can go on forever but i wouldn't want you to have to sit through that...hehe i also enjoy other genres/artists like Andrea Bocelli,

Missy Elliot

,

The Doors

,

Led Zepplin

,

DHT

,

house/dance music and you can rest assured i'm up to date on the latest stuff out there!

Movies

i can go on forever naming movies i love but here are a few....My Cousin Vinny

,

Casino

,

Serpico

,

Scarface

,

Oliver!

,

The Rocky Horror Picture Show

,

The Godfather Trilogy

,

Die Hard with a Vengance

,

Trading Places

,

Coming to America

,

A Little Princess

,

Any Movie with Bette Midler or Sandra Bullock!!!!!

Television

Books

I love murder-mystery styled books but Jonathan Kellerman is my FAVORITE!!! his way of writing is head and shoulders above the rest, i guess i like the way he keeps the suspense going with so many twists and turns through out the story, also anything by Edgar Allan Poe...i wish i can write as good as he did.

Heroes

I think David Bowie put it best when he said "If we could be heros, just for one day...." Nobody has to do anything BIG to be a hero, you can be a hero to someone just by lending an ear or a helping hand to someone in need, be charitable and giving of yourself and you'll always be somebody's Hero! :-)
Play

Play Next

Add to queue

Play

Play Next

Add to queue

Play

Play Next

Add to queue

Play

Play Next

Add to queue

Play

Play Next

Add to queue
About me:

..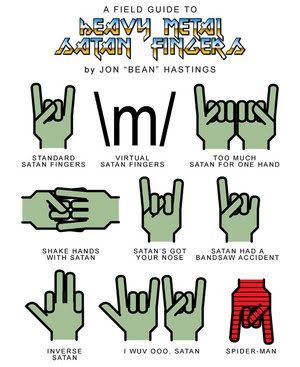 ..
..
Hey ppl, my real name is EJ so some of you might be wondering what "Tony the Tigeress" is about. This nickname all started from my voicemail message wherein i end it by saying..."Thanks and have a GRRRRRRRRRRRRRREAT Day" ala Tony the Tiger...LOL. so much for that...name stuck, but its not all bad. :-)
Your Birth Month is June
Peaceful and harmonious, you seek the gentle side of life.
Your warmth and consideration touches many.

Your soul reflects: Friendship, love, and beauty

Your gemstone: Pearl

Your flower: Rose

Your colors: Light blue, white, and cream
You're an Expert Kisser
You're a kissing pro, but it's all about quality and not quantity
You've perfected your kissing technique and can knock anyone's socks off
And you're adaptable, giving each partner what they crave
When it comes down to it, your kisses are truly unforgettable
Your Birthdate: June 8
Watch out Donald Trump! You've got a head for business and money.
You'll make it rich some day, even if you haven't figured out how yet.
A supreme individualist, you shouldn't get stuck in a corporate job.
Instead, make your own way - so that you can be the boss.

Your strength: Your undying determination

Your weakness: You require an opulent lifestyle

Your power color: Plum

Your power symbol: Dollar sign

Your power month: August
Gemini

You are a master flirt. You know just how to pick up hotties, but it is usually just a one night stand because you are out to have fun.
You like sex to be fun. You are not afraid to spice it up with some sex toys, blindfolds and food. Your ideal partner would be open minded, and into having fun too.
Sex matches: Libra, Aquarius

Take this quiz at QuizUniverse.com

....
Pimp out your webpage with PimpWebPage
Who I'd like to meet:
I'd love to meet: Ozzy Osbourne, Black Sabbath, Black Label Society, Aerosmith yadda yadda yadda and a whole list of others. oh, if you're a cry-baby Emo punk or a rapper don't bother trying to add me as i will deny your sorry ass!!!!
You are a vampire!
You are suave and seductive. Eternal life is yours and you never tire of coming up with crazy ways of amusing yourself and others. Sometimes, however, your taste for blood comes in the way of friendships as you are constantly turning your friends into vampires.


Take this quiz at QuizHeaven.com
Status:

In a Relationship

Here for:

Networking, Friends

Hometown:

Brooklyn

Height:

5' 11"

Ethnicity:

White / Caucasian

Zodiac Sign:

Gemini

Children:

Someday

Drink:

Yes

Education:

High school
Yeshivat Shaare Tosah

Brooklyn, NY

Graduated:

1996

Student status:

Alumni

Degree:

High School Diploma

1993 to 1996