The new and improved Myspace Music Player
It's now easier than ever to access and listen to Myspace's catalog of 42 million audio tracks – the largest on the web!
New features include improved search functionality, radio mode and sync capabilities that will allow you to share the music you've listened to on both Myspace and Facebook.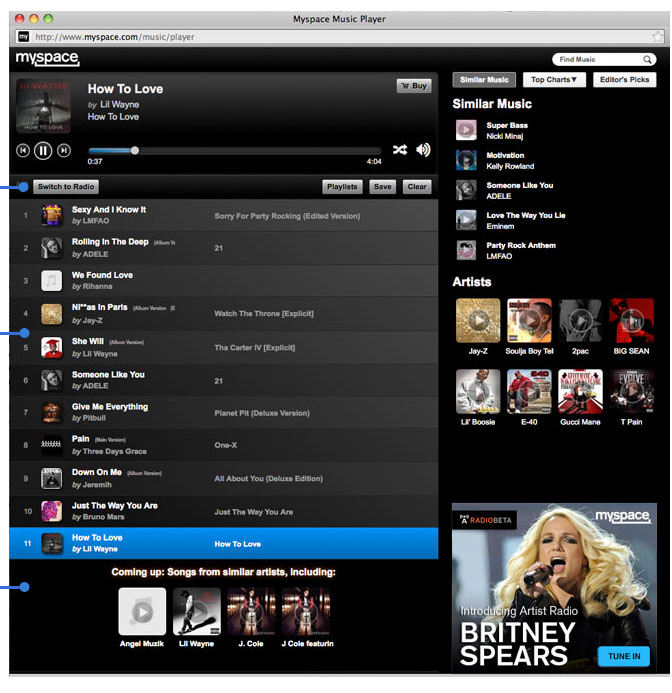 Enter Radio mode for a leanback listening experience.
Listen to individual songs, full albums, and playlists on demand
When last song is played you will automatically enter radio mode based on last song played

Discover new music with improved search and new features

• Discover/Browse
• Top Charts
• Similar Songs
• Editors Picks.