No recent updates in this category.
Why not...
El Superbeasto hasn't earned any badges yet... have you?
General

Music

Heroes
About me:
So you want to win free comics!!!!

OK, here's what you need to do. First off become our friend then add us to your top friends list. Seriously it's that easy!!!!!
We will be visiting pages at random and selecting winners that have us in their top friends! Also every once in a while we'll have a "HEY, post this on our page contest!!!"
The contests will run through May and the prizes will consist of the following;
Sets of Spookshow issues 1 and 2.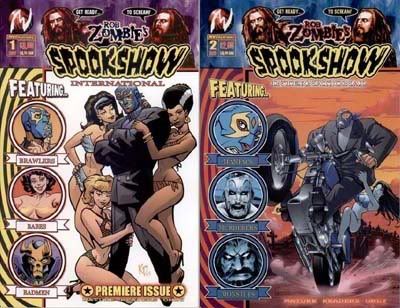 Several issues of the San Diego Comic Con Exclusive cover of Spookshow #9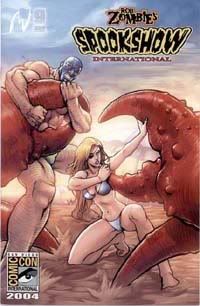 A copy of the Horrorfind Weekend IV Variant cover Spookshow #9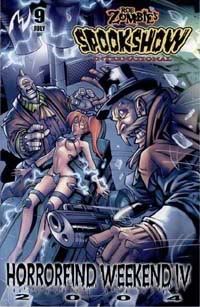 The super HOT Variet cover of Spookshow #6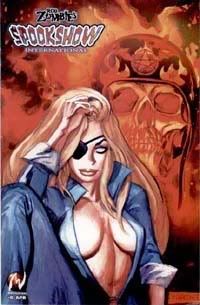 A copy of the SDCC exclusive Spookshow #9 SIGNED by Rob Zombie!!!!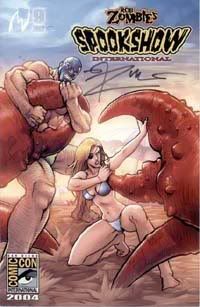 We saved the best for last!!!
We will also be giving away 5 copies of the 288 page trade The Haunted World of El Superbeasto SIGNED by Rob Zombie!!!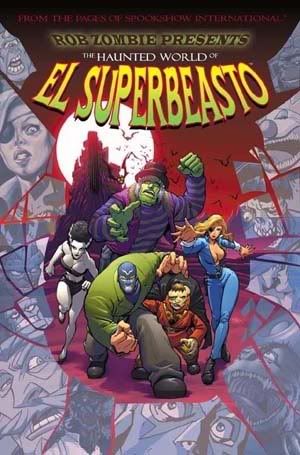 ...IT'S SO NAUGHTY
...IT'S NICE
BASIC INFORMATION:
"The Haunted World of El Superbeasto" is a comic book trade collection, coming from the artistic mind of infamous musician-writer-director, Rob Zombie. From what we understand, the comic is the basis of Rob's new animated movie of the same name.
WHAT DOES THIS TRADE CONTAIN?
Some years back Rob teamed up with a studio named MVCreations to put out a comic book series called "SpookShow International", which consisted of 9 issues and garnered some popularity. There were, apparently, 3 more issues that were never released and so now those are going to be included in the trade collection along with the previous issues. This is going to be a whopping 288 pages with approximately 50+ pages of story and art that have never been seen before.
WHEN IS IT COMING OUT AND HOW MUCH DOES IT COST?
It's coming out from Image Comics this May. The cost is $19.99
I'M IN. WHAT DO I HAVE TO DO?
First off, orders need to be in before the end of March. Time is running out. If you're interested in getting your hands on this, please contact your local comic book store and have them preorder it for you. The Previews Order Code for the trade is: MAR071825
To find local comic book shops in your area, call 1-888-266-4226
WHO ARE YOU?
Fans!
CONTESTS, GIVEAWAYS ETC.
OK, we have several totally AWESOME prizes lined up! We will be having the contests run through May. In order to qualify we need you to put us in your top friends list!!!! We'll be visiting pages at random and checking for The Haunted World of El Superbeasto, so get us up there!!!!! ..
Who I'd like to meet:
HORROR FANS, COMIC BOOK FANS, OH MY!
We're looking to get the word out to any and all who would be interested in this trade. If a couple of your friends would be keen to have something like this, we would much appreciate it if you could pass along the information. Oh, and it'd be cool if you could stick us in your "Top Friends."
Status:

In a Relationship

Here for:

Networking, Friends

Religion:

Other

Zodiac Sign:

Capricorn

Children:

I don't want kids

Occupation:

Street Warriors!

Income:

Less than $30,000