Play

Play Next

Add to queue
Play

Play Next

Add to queue

129 plays

Play

Play Next

Add to queue

362 plays

Play

Play Next

Add to queue

32 plays

Play

Play Next

Add to queue

53 plays

Play

Play Next

Add to queue

254 plays
05:53 | 42 plays | Apr 14 2011
Bio:
Pete's Candy Store:
Member Since:
June 06, 2006
Members:
Heidi Harris: vocals, clarinet, thumb piano, guitar, harmonica, melodica, piano, toy piano, synth, sequencing, cutlery, field recordings, bells, fruit, candlesticks, static... engineer, producer. (Songs listed here feature the following artists... "Del Mono", "Gentle Creatures", "Probably, but We Shouldn't Talk About it", "Saturnalia ", "Layers", "Clari and the Green 88", "Trench" and "Gypsy Rose Yellow"...) Jessie Shaffer, Cédille Napier , Plastic Shores, Ryan Crossan, Jared Engel, Leslie Kubica, Kelli Rudick, John Baker, 3aline and Elizabeth Glushko... The lyrics for "Stolen Child" were taken from a William Butler Yeats poem (entitled, "The Stolen Child") published in 1889... here is a link to the poem:
http://en.wikipedia.org/wiki/The_Stolen_Child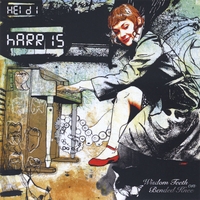 ..
Record Label:
any night of the day...