Play

Play Next

Add to queue
About me:
.. ..
"Her Minor Thing" is an award-winning romantic comedy with a sexy, funny cast and terrific music. Audiences around the world love our film! They tell us it's hilarious, sexy, romantic, and more! We hope you'll see for yourself.
Buy "Her Minor Thing" on DVD (U.S. residents only).
Includes "Making of HMT" video
$10.50 (includes shipping & handling)..
.. .. ..
.. ..
"Sexy, smart, and outrageously funny!"

-- Mark S. Allen, CW/CBS Television Group
"An old-fashioned comedy of errors and a twist on the conventional battle-of-the-sexes… A wildly appealing cast."

–- David Greenberg, Video Business



"The ongoing war of the sexes soars to new and hilarious heights in this tale..."

-- Jason Buchanan, All Movie Guide



See Comments below

for more reactions to the film from moviegoers around the world! See the film and add your Comments!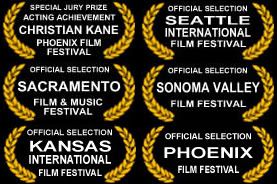 Synopsis:

The life of a successful 25-year-old professional woman turns chaotic when her boyfriend accidentally reveals on TV that she's a virgin. Suddenly every guy in the city is after her, women urge revenge over the boyfriend's blunder, and males and females square off in a comic battle of the sexes that goes way too far. Our heroine is a true romantic. But will she still believe in love after all this?

See our ..

Official Web Site

for more photos, cast bios, production notes, etc.

See our ..

Discussion Board

(created by one of our fans) for online chatting about the film.

Director: Charles Matthau ("The Grass Harp")

Cast:
Estella Warren ("Kangaroo Jack," "The Cooler")
Christian Kane ("Leverage", "Angel," "Just Married")
Michael Weatherly ("NCIS," "Dark Angel")
Rachel Dratch ("Saturday Night Live," "30 Rock")
Kathy Griffin ("My Life on the D List," "Suddenly Susan")
Ivana Milicevic ("Casino Royale," "Just Like Heaven")
Flex Alexander ("One on One," "Snakes on a Plane")
Victoria Jackson ("Saturday Night Live")


Status:

Single

Here for:

Networking, Dating, Serious Relationships, Friends

Zodiac Sign:

Taurus
General

Making people laugh. Inspiring romance.

..
Estella Warren as our romantically challenged heroine. "I'm not mad at men. I'm mad at God, for making me attracted to men."

Christian Kane as the sexy new guy in town. "The last one, she broke my heart into so many pieces I had to pick it up with a dustpan!"

Michael Weatherly is the handsome, popular TV reporter. "I'm no good without a script. But I wanna be good... for you."

Rachel Dratch plays the feisty/funny roommate. "I like men. Not the ones I've met..."

Kathy Griffin is hilarious as the psycho-attorney. "I was a virgin once. Didn't take."

Ivana Milicevic plays the goofy Russian model/ex-girlfriend. "We should be the town of the toast!"

Flex Alexander as the witty guy friend. "It's a map to your stuff, man."

Victoria Jackson plays the ditzy travel agent. "I don't blame you for not sleeping with him. Neither do the other ladies in the office."



Stills by Gino Creglia Photography.