No recent updates in this category.
Why not...
hianta hasn't earned any badges yet... have you?
General

j'aime beaucoup les poissons et faire des collections. i am a fad. i live for music. i dance strangely. i like to make exciting food for my friends. i enjoy finding the funkiest cosmetics to play with. my heart belongs to australia; the swell city of brighton, sussex too, actually. i like to fantasize about Apple Computers stuff. i like to buy stuff, i'm a product whore. i don't do tenners. i don't do trousers. i do green dresses. i spend most of my time drinking fancy cocktails while socializing with people who make me laugh. when i'm drunk i get really stupid. i like to take photos of stuff even though i don't do it often enough. i like to obsess over dreamy and consistent music labels. i like being in bed doing all sorts of things. and vocoder.

Music

..Out of boredom (and a little bit of obsessiveness

, do not comment on the latter i'm not interested) here's a non-exhaustive list of the bands/artists that i will love eternally/used to love a lot but not so much anymore/am loving right now.

!!!, 2 Many DJs, 33hz, Aaliyah, Adam Kesher, Aimee Mann, Air, Alan Braxe, The alan Parsons Project, Al Green, Alphaville, Amerie, Annie, Arab Strap, A-trak, Audion, Avalanches, Axwell, The Beach Boys, The Beastie Boys, The Beatles, Beck, Belle & Sebastian, Ben Folds, Ben Kweller, The Beta Band, Beulah, Bill Withers, Black Rebel Motorcycle Club, Black Strobe, Bloodhound Gang, Blur, Bobmo, Bonde do Role, Booka Shade, The whole Border Community, Built To Spill, Buraka Som sistem, BusDriver, Camron + the rest of Dipset, Cansei De Ser Sexy, The Cassettes, Cassius, Cat Stevens, Chamillionnaire, Charly Greane, Chromeo, The Clash, CLAWS, CraiZ, Crime Mob, Crystal Castles, The Cure, Cut Copy, Daddy Yankee, Daft Punk, The Dandy Warhols, Das Glow, DatA, David Banner, David Bowie, dDamage, Death From Above 1979, Depeche Mode, DeUs, D4L, Die Holle, Digitalism, Diplo, Disco D, Dizzee Rascal, DJ Assault, DJ Deeon, DJ Funk, DJ Mehdi, DJ Nasty, DJ Pierre, DJ Scotch Egg, Does It Offend You, Yeah?, The Doves, Drexciya Duke Dumont, Ed Harcourt, Eels, E-40, Elbow, Electrelane, Electric Light Orchestra, The Electric Soft Parade, Elliott Smith, Elli & Jacno, Eric Prydz, Erol Alkan, Ewan Pearson, The Faint, The Fall, Feadz, Feist, Fischerspooner, Fugazi, Frankie Valli, Frankie Knickles, Fugiya & Myagi, The Futureheads, Sly and the Family Stone, Gang Of Four, Garbage (remember where you come from), GENTLEMEN DRIVERS, Godspeed You! Black Emperor, Goose, Gonzales, Goran Bregovic, Gorillaz, Graham Coxon, Grand Marnier, Grand National, Gravite Zero, Groove Armada, Gwen Stefani, The Hacker, Handsome Boy Modeling School, Happy Mondays, The Hives, Hot Chip, Iggy Pop, Imperial Teen, Ingrosso, Interpol, Jackson, Jacques Lu Cont and co. James Delleck, James Holden, Jamie Lidell, Jeff Buckley, The Jesus and Mary Chain, Jimmy Eat World, JITSET, Jon Brion, Joy Division, Jude, Juelz Santana, Justice, Justin Timberlake, Kano, The Kills, KIM, The Kinks, Kissy Sell Out, Kitsune shizz, Klaxons, Le Klub des Loosers, The Knife, Kraftwerk, La Caution, Lady Sovereign, Ladytron, LCD Soundsystem and most DFA buzz, Le Tigre, Led Zeppelin, The Libertines, Lifelike, Lil Jon, Lil Wayne, Lindstrom, The Little Rabbits, Lo Fi Fnk, Lou Reed, M83, Massive Attack, Maurice, Mercury Rev, Metronomy, The MFA, M.I.A., Michael Jackson, Midnight Juggernauts, Mindless Self Indulgence, Miossec, Miss Kittin, Missy Elliott, Mistery Jets, Mocky, Modeselektor, Modest Mouse, Mount Sims, Mr. Oizo, MSTRKRFT, Munk, Nada Surf, Nathan Fake, Nelly Furtado, N.E.R.D., New Order, New Young Poney Club, Nick Drake, Nightcrawlers, Nine inch Nails, Nino Rota, Nirvana, Noir Desir, Numero, Omnikrom, Ours, Outkast, The Pack, Para One, Passions, Peaches, Phantom Planet, Pharrell, Phuture, Pig & Dan, Pink Floyd, Pixies, Placebo, The Postal Service, The Presets, Prince, Princess Superstar, Prins Thomas, The Prodigy, The Propellerheads, Pulp, Quasi, Radio 4, Radiohead, The Ramones, The Rapture, Richard X, Rilo Kiley, Riot In Belgium, R Kelly R Kelly R Kelly, The Rolling Stones, Royksopp, Rufus Wainwright, Run DMC, Scenario Rock, Scissor Sisters, SebastiAn, Sebastien Tellier, Sense Field, Shalamar, The Shins, Sigur Ros, Simian (Disco Mobile), Singuila, A Silver Mt. Zion, SiriusMo, Skunk Anansie, Sleater Kinney, The Smashing Pumpkins, The Sneaker Pimps, Snoop Dogg, Sonic Youth, Soulwax, Space Cowboy, Spacehog, Spankrock, Stacs of Stamina, The Starlight Mints, Steve Angello & the Swedish House Mafia oh god, STRIP STEVE, The Strokes, Sufjan Stevens, Superdrag, Supertramp, Surkin, Switch, Tahiti 80, Tears For Fears, The Teenagers, Telepopmusik, TEPR, Test Icicles, T.I. The King, Tiefschwartz, Tiga, Todd Edwards, Todd Rundgren, Todd Terje, Todd Terry, Trentemoller, T. REX, Tricky, TTC et la clique Institubes, Uffie, The Underdog Project, Van She, The Velvet Undergroud, Venus, The Verve, Ricardo Villalobos, Vitalic, The Wannadies, Ween, Weezer, The White Stripes, The Who, Wilco, XTC, The Yeah Yeah Yeahs, Yelle, YUKSEK!, Zero 7, The Zombies, Zoot Woman.

Movies

..TRUE "you're so cool" ROMANCE

,

the royal tenenbaum and all wes anderson's movies

,

a bout de souffle

,

24 hours party people

,

buffalo 66

,

clerks

,

shaun of the dead

,

city of god

,

i'm gonna git you sucka

,

fargo

,

buffalo 66

,

wilbur wants to kill himself

,

love actually

,

napoleaon dynamite

,

punch drunk love

,

the godfather(s)

,

dig!

,

taxi driver

,

clerks

,

la classe americaine

,

donnie darko

,

garden state

,

ghost world

,

the dark crystal

,

spirited away

,

L.A. Confidential

,

igby goes down

,

killing zoe

,

zoolander

,

arizona dream and all emir kusturica's movies

,

a straight story

,

beetlejuice

,

pirates of the carribean

,

eternal sunshine of the spotless mind

,

cecil b. demented

,

the dangerous lives of altar boys

,

jules et jim

,

back to the futur I

,

II and III (i like the 2nd one the best) and home alone (not the second one though)... lots lots.

Books

..catcher in the rye, paul et virginie, confederacy of dunces, la maison des barbapapas, catch-22, zazie dans le metro, milan kundera, salinger, miller (henry), bukowski, easton ellis, italo calvino, dostoievski, soljenitsyne, john dos passos, stefan zweig, roald dahl, irving, more.
Play

Play Next

Add to queue
About me: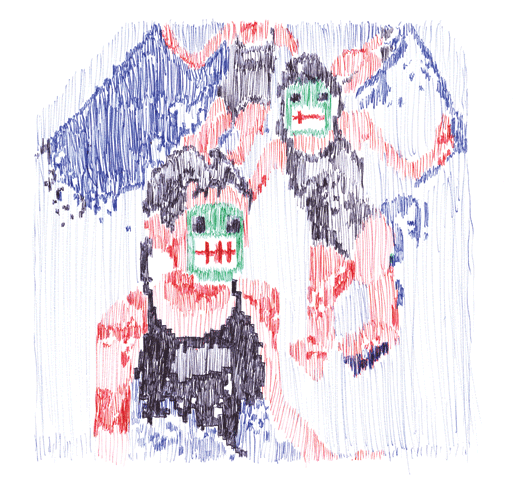 your dreams have now been fulfilled let's get up and let's get ill let's get up and let's ill let's get up and let's get ill your dreams have now been fulfilled let's get up and let's get ill let's get up and let's ill let's get up and let's get ill your dreams have now been fulfilled let's get up and let's get ill let's get up and let's ill let's get up and let's get ill your dreams have now been fulfilled let's get up and let's get ill let's get up and let's ill let's get up and let's get ill your dreams have now been fulfilled let's get up and let's get ill let's get up and let's ill let's get up and let's get ill your dreams have now been fulfilled let's get up and let's get ill let's get up and let's ill let's get up and let's get ill
i want my life to be as groovy as a fred falke bass line. i reckon i have fairly successed for the time being. please help continue : let's party.
i look thru transparent things and i feel okay. origins are important: my dad is indian, my mom is french, i'm a half-baked cookie, the best kind really. i love music, but i'm not quite talented about it. I ALSO LIKE FLOWERS. giving me PIVOINES or RENONCULES is the best way to maybe enter in my pants. my house often smells of buttered toasts, that's because i eat lots of them. i also always have some flowers to decorate it because I LOVE FLOWERS. but that doesn't mean i don't need more. music life makes me hot and bothered (see starfuckeuz - rohff).
.. .. ..
Who I'd like to meet:
bay of plenty, diego suarez bay, madeira archipelago, monterey bay, cypress spring, vancouver island, upper saranac lake, reykjanes peninsula, norvegian wood(s), cornwall peninsula, isle of sark, ile de bendor, peloponnese islands, gili islands, withsunday islands, fiji.
Trevor Horn, Stuart Price, Rivers Cuomo, Brian Eno, Klaus Schulze, Marc Bolan, Jeff Lynne, David Bowie, Damon Albarn, Trent Reznor, T.I., Axwell & Alan Braxe, more milk, strawberry & wild strawberry icecream combo, un peu la tendresse et un peu les paroles de mercury tears ça depends des jours, flowers & showers, many of these:
galloping galloping beams faster joining together and still faster
i'd rather you message me before trying to add me, because frankly, who wants to be "friends" (even myspace friends) with someone they never talked to, no matter how hot they are. if you do, beware and know that i probably won't add you, i have way too many friends already with whom it is hard enough to keep in touch. i am a nice person despite the appearances, but i am quite the impatient one. and, please, don't be a complete myspace loser: no "thanks for the add."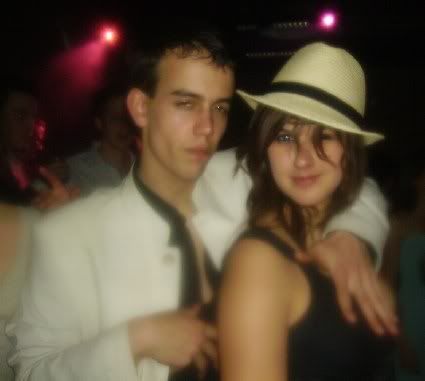 NO BIG PICTURE & NO FLYER, NO EXCEPTIONS. LOVE FOREVER.
Status:

Single

Orientation:

Straight

Body type:

More to love!

Zodiac Sign:

Sagittarius

Education:

In college

Occupation:

never not working.
fluokids

bordeaux, FR

co-CEO, caring mother

merok

london, UK

remixes little helper

sciences po

bordeaux, FR

5th year slacker

modular

sydney, AU

french correspondant