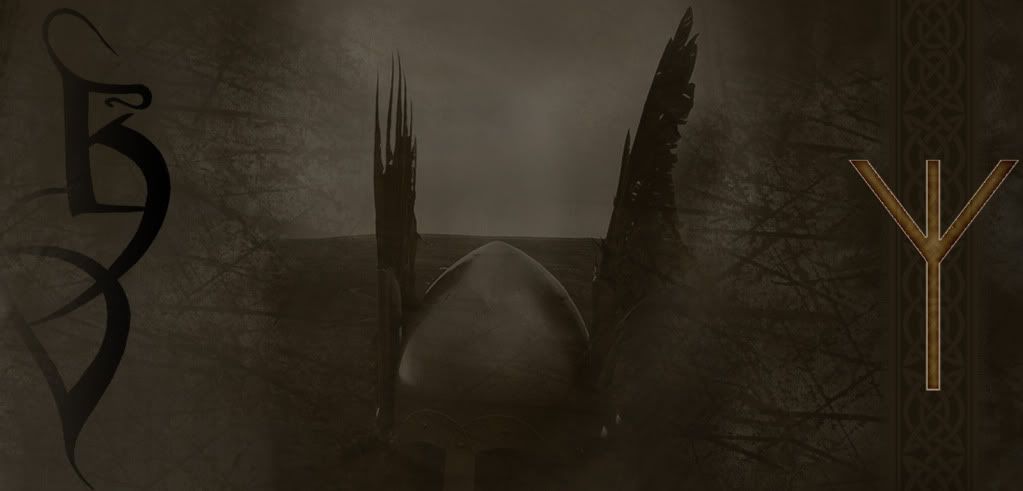 Play

Play Next

Add to queue
Play

Play Next

Add to queue

722 plays

Play

Play Next

Add to queue

18,580 plays

Play

Play Next

Add to queue

23,428 plays

Play

Play Next

Add to queue

10,706 plays

Play

Play Next

Add to queue

6,969 plays


An official website has finally been launched in the net.
The Webhome of Hildr Valkyre, where there you will be able to read about the new releases, news and much more.
"I call the Hordes to spread the word around!"
Thanks to everyone for the support to all these years, you all know who you are!
P.S. For the occasion, a small contest is been arranging with some special gifts to all Hildr's Fans. Stay tuned in the near future for more!
Heathen Pride
Hildr

visit: https://sites.google.com/site/hildrvalkyrie
hildrvalkyrieATyahooDOTgr
Genre: Folk / Metal / Other

Location GR

Profile Views: 104306

Last Login: 3/30/2013

Member Since 2/19/2007

Website hildrvalkyrie.blogspot.com

Record Label Stygian Crypt

Type of Label Indie

Bio

See Box Below

Members

Hildr Valkyrie, Sessions on "Shield Brothers of Valhalla": Alboin - Guitars, Aled Pashley - Guitars. Guest on "Shield Brothers of Valhalla": Thanos

Influences

Falkenbach, Summoning,

Sounds Like

You Decide!

Back in the year of 2003...
After long time of pointless tries with other bands Hildr Valkyrie decided to create her own one-woman band and so, from the imagination the band took "flesh and bones".

In 2004...
Hildr Valkyrie started to work on her own material and released her first solo album. The self-financed CD "Deceitful Fate" featuring 9 tracks and 1 cover from Falkenbach, which received many good reviews worldwide.
Epic tunes and angelic vocals were the result of Hildr's inspiration. This combination was never performed by any other band from Hellas-Greece.

In 2005...
Hildr Valkyrie started working on her second CDemo "To Walhall Shall Meet", but was not that happy with the initial result, especially with the guitar sound as the second CDemo was about to be even more metal than the first one. Guitarist Alboin worked with her, as a session guitarist player and the new CDemo was re-recorded from the very beginning with better results... CDemo "To Walhall Shall Meet" was never released, except by rough versions of it on the Internet.

During 2006...
Being inspired by the music of Falkenbach, Hildr Valkyrie paid homage to this one-man band and made a cover (with the help of Alboin on guitars) which appeared on "An Homage to Falkenbach" with the song "The Heralder" from the LP Version of "En Their Medh Riki Fara" Album and was released by Skaldic Art Prod.
In this year become a member of Folkearth releasing in August the first album with them and the second for the band called "By The Sword Of My Father" which played key parts, female vocals and wrote the music for the song "Returne to Waelhalle".
Also become a session female vocalist of Uruk Hai (Aut) and released the album Lothlorien (Othal Productions) in December.

In May of 2007...
"Drakkars In The Mist" (Stygian Crypt Productions) album was released from Folkearth with the participation of Hildr Valkyrie on Female Vocals, Keys and Drum programing at the track "De Tause Fjel" and "Sworn to the Raven".
In August got proposal to join Folkodia.
In July Hildr joined Voluspaa, a one-man band from Norway as a session vocalist for his mcd "En Tid Tilbake".
Later on Hildr took part to the Compilation of V/A "Celtiberia War Vol.1" with one track from the CDemo "Deceitful Fate".

In 2008...
Hildr Valkyrie with the help on guitars from Alboin -Germany- and Aled Pashley -Wales- released the first bands CD with the title "Shield Brothers Of Valhalla" from Stygian Crypt. Thanos -Hellas- recorded his special vocals for the track "To Walhall Shall Meet". The album features 8 tracks plus 2 covers which are Falkenbach's Havamal and Bathory's Ring of Gold.
"As result we have new good stuff into Viking style. Here isn't standard Viking metal, because here aren't tons of guitar riffs and chaotic drumming, but here are just folkloric melodies with ambient touches..."
Reviewed by "deadshop"
In January "Father of Victory" (Stygian Crypt Productions) album from Folkearth has been released with the participation of Hildr on Female Vocals and wrote the music for the track "Carmina Bellica". Few months later in June the acoustic album of Folkearth "Songs of Yure" (Stygian Crypt Productions) released with the participation of Hildr on Female Vocals. At the end of the year in October another album by Folkearth released by the title "Fatherland" (Stygian Crypt Productions) with Hildr participating on Female Vocals.
In June, the first album from Folkodia "Odes from the Past" was released and Hildr participated on Female Vocals.
Also during this year Hildr Valkyrie joined Kabeiros on Female Vocals, which is a Hellenic Folk band and the music has influences from the Ancient Hellenic Music. Kabeiros is a side-project from the well known Hellenic Black Metal band Kawir. With this band Hidr had just 2 live shows which took part during 2008 and 2009.
In this year has been released a Tribute to Bathory (Label Unknown) with the title "Covers Compilation Vol.1" which Hildr's cover "Ring of Gold" from "Shield Brothers Of Valhalla" appears in this Tribute. Unfortunately we have no further details for this "mysterious" tribute.
The first Guest appearance of Hildr was to the Hellenic Band Sacred Blood to their album "The Battle Of Thermopylae: The Chronicle" (Eat Metal Records)

In 2009...
Hildr asked from Athlos a Hellenic Epic-Power-Folk Metal Band to join as Session Female Vocalist to their album "In the Shroud of Legendry - Hellenic Myths of Gods and Heroes" released by Secret Port Records.
In April the second album of Folkodia "In a Time of Legends" was released and Hildr except from the usual participation on Female Vocals, did her "Debut" to Rough Vocals on the tracks "Viking Pride" and "Ride to Tannenberg".
On October the 7th album of Folkearth released with the title "Rulers of the Sea" (Stygian Crypt Productions) and Hildr participated on Female Vocals.
The Highlight of the year was obviously the Tribute to Summoning "And in the Darkness Bind Them..." which Hildr took part with her cover "Farewell" from the album "Let Mortal Heroes Sing Your Fame" with Aled Pashley on guitars and male vocals and Lady of Carnage (Christina) - DVKE on the orchestral female vocals.

In 2010...
Hildr did a Guest appearance on Kawir EP "To Uranus" (Those Opposed Records) which released in January, with other two Guest Vocalists Thiseas-Lykos and Sakis from Rotting Christ.
Later on Hildr took part to the Compilation from the Odinic Rite Media called Folk Spirit - "A Compilation of Odinist Artists" with the song "Valkyrjas Spoken Words" from the album "Shield Brothers Of Valhalla".
A much appreciated Band from Spain, Elffor, on February, released "Fostbitten Pain" (Self-released) and Hildr took part as Guest Vocalist to the track "Instinct's Enslavement".


And the battle goes on...

Hildr Valkyrie - To Walhall Shall Meet
Video by "maedrosCR"






Hildr Valkyrie - Valkyrja's Spoken Words
Video by "Nipenthis"






Hildr Valkyrie - Farewell
Video by "veynar"






Hildr Valkyrie - The Heralder
Video by "iloverulo"




Review No 01 at http://heavymetalcosmos.gr/


Ladies and gentlemen it's with great pleasure that I present to you the new masterpiece of the Greek pagan goddess Hildr Valkyrie , entitled "Shield Brothers of Valhalla".

Here is the metaphorical "answer" of the Southern lands to the well known Northern bands musical legacy or better yet described, our lady's personal view on this kind of music. I guess that Hildr really excells because her body and soul belongs to this kind of music and she really believes and loves what she does. Hildr is quite experienced with this music genre and has appeared on various bands albums, including the world famous Folkearth among others.

Concerning now "Shield Brothers of Valhalla" , I only have to say that' s it is an album that deserves a place in your viking folk metal collection. The tracks are really excellent - full of epic melodies and a great pagan feel, with the lyrics mostly dedicated to mother earth and a lot of great Summoning-like guitar riffs here and there that really carry the songs and create an alltogether impressive atmosphere .Of course the main influence of the band remains Falkenbach and Bathory, check also the covers to those bands . Hildr's vocals are as daring and beautiful as her prescence and offer much greater depth and lyricism to the compositions, than if for instance they were instumental tunes, as they bond quite nicely with the melodies and the atmosphere of the album. A higly recommended album.


Author: DRMJIM.
Average: 8/10

-------------------------------------------------------------------------------------------------------------------
http://www.midas-net.com/hmc/en/node/317



Review No 02 at http://deadshop.info/

HILDR VALKYRIE "Shield Brothers Of Valhalla" 2008 CD | Stygian Crypt Productions
H. Valkyrie – member of well known FOLKEARTH, decided to create own project (back in 2003) in aim to do something different of usual metal scene, and as result we have new good stuff into Viking style. Here isn't standard Viking metal, because here aren't tons of guitar riffs and chaotic drumming, he-he, but here are just folkloric melodies with ambient touches. Of course here are guitar parts (both acoustic and electro), but here they aren't playing main role in the music. Music is based on mid tempos, with female vocals (H. Valkyrie) and good ancient atmosphere. I'd like to admit here aren't any right original things, I can't remember some names right now, but I've heard bands with plays in such style exactly. Nevertheless HV is really interesting, professional and memorable in it's sense, and this is the main thing that here's good stuff, isn't it? As for atmosphere, so here's good one, it's really filled with all necessary moods to imagine those ancient times here was sung about. The only bad thing is HV don't have real drummer, yes, here's drum-machine just… Maybe it's question of time just… Such kind of music is popular and I think HV have lots of fans already. And if you are into not brutal Viking metal and ambient – HV is for you! All in all here are intro, 6 long compositions, outro and two good covers of FALKENBACH with BATHORY.


Author: Unknown
Averange: 4/5

-------------------------------------------------------------------------------------------------------------------


Review 03 at Femme Metal Webzine (femmemetalwebzine.net)

http://femmemetalwebzine.net/eerie-sounds-reviews-hildr-valkyrie-shield-br


Label : Stygian Crypt Productions

Review by Luisa Mercier



After the self-produced debut "Deceitful Fate", Hildr Valkyrie releases for Stygian Crypt her second record "Shield Brothers of Valhalla". The album is made up of ten folk tracks: their main features are Hildr's female vocals and the synth which is heavily used in order to create a dreamy and at the same time epic atmosphere. The aim of the record is to discover once again our roots, traditions and celebrate Nordic mythology, as she already did with her other two bands Folkearth and Folkodia. The sound throughout the album is quite omogenous since the song are all keyboard-synth based with Hildr vocalising through them. In some songs there are not real lyrics, but this creates a quite alienating mood, for example in "All Mighty Gods". I have to say that the metal side is not very prominent, but I guess it was a choice of Hildr. In the end you will find two cover songs, the first is Falchenbach's "Havamal", the second is Bathory's "Ring of Gold", both renditions are quite good and acoustic. I would recommend this album to folk and folk-metal lovers!


Rating - 70/100
Hildr Valkyrie has finnished the recordings for the upcoming album "Gryningen" of Eliwagar!



On this cd, Runahild sings and plays 3 old traditional norwegian instruments: hardanger fiddle, bowed lyre and langeleik, in addition she plays also flute and cello. Her husband Bjørn Dahl plays electric guitar, Roar Ruus Finsås joined to play bass, Wargnar the drums, Nils Ailo Sara Labba, a Sami friend of the band, plays the lead guitar on some songs and Hildr Valkyrie (Greece) is guest singer on 2 songs.



"Gryningen" will come out in a deluxe digipack 6 panels + 20 pages booklet + 2 stickers.



Please visit http://www.eliwagar.no for more details!
Visit the official website of Hildr Valkyrie and take part to the contest that is announced there. Use your skills and imagination, but for the beggining go to the website to see the contest's terms! https://sites.google.com/site/hildrvalkyrie
Folkearth - Valhalla Ascendant
Released Date 15/11/2012



1. Valhalla Ascendant
2. Solstice Fires
3. No Mercy
4. Winter Enthroned
5. Hrolfr, The Viking
6. Dragon's Blood
7. The Brave
8. Sail in the Wind
9. Carved in Runes
10.The Legend of Thule

Released by Stygian Crypt Productions

This album was created by 14 musicians from 11 countries (Greece, Monaco, USA, Italy, Lithuania, Poland, Switzerland, Germany, Argentina, Russia, France) from bands and projects such as FOLKODIA, SUNUTHAR, BLACK KNIGHT SYMPHONIA, DOL AMROTH, HILDR VALKYRIE etc...
Hildr Valkyrie joins Elffor's new album as guest vocalist!
On the continuing of his music journey, Eöl from Elffor invited Hildr Valkyrie as guest vocalist to his brand new album entitled in Basque "Heriotz Sustraiak" ("Deadly Roots" in English).
Unique dark and majestic feelings, the trade mark of Eöl's art, will flow over the atmosphere throughout his music pathways. Enchanted melodies, grim vocals and lyrical themes will astonish us for another time.
For those who are interest to seek and learn about Eöl and his art, please visit: http://www.elffor.com/

more details will follow soon!
Eliwagar and Hildr Valkyrie: Some Heathen Stories to Sing Along.

Runahild from Eliwagar, soon will start recording her new metal album and Hildr Valkyrie will take part as a guest presence to Runahild's wonderful piece of art! The All-Mighty North will unite with Hellas in the name of Solidarity and long time Sisterhood!


In the name of the Gods

In the name of Traditions

In the name of a True Friendship



HV -"I am more than Proud for recording with my Sister Runahild, this collaboration was a long time wishfulness"
R - "It's a real pleasure for me to work together with HV, who has been my very first inspiration to make my own one woman band as well some years ago. Now looking forward to the recording very much :)"




More details will follow soon...

..
Folkearth - Minstrels By The River

The Viking-Folk metal band Folkearth stroke again into this year, with the fantastic acoustic album Minstrels By The River! Lay down your swords and shields, close your eyes under the clear starry night sky, smell the fresh cold air and the perfume of the trees, rest for a while your wounded body onto a pack of leaves and strengthen yourself till the next battle begins! The Shield Maidens awaits...
Contact Hildr Valkyrie for your copy at: hildr_valkyrie at yahoo dot gr or hildr_folkearth at gmail dot com.

..
Sons of The North - Folkearth

Folkearth are back with their new fresh and kicking album Sons of the North that came to my hands after... a long-long trip from Russia to Athens!
For orders or any comments please contact to hildr_valkyrie at yahoo dot gr or hildr_folkearth at gmail dot com. ..

..

Folk Soul - A Second Compilation of Odinist Artists

Folk Soul is the second release on the Odinic Rite Media label and is the sequel to "Folk Spirit – A Compilation of Odinist Artists"



The album features 15 unique track by 14 different artists and will appeal to a wide variety of musical tastes with various genres represented.


Hildr Valkyrie has the "last word" to this compilation with the brand new track "Vanadis Hall"


Please note that initially this album is only available as a download. It is possible that a limited run of CDs may be made available later on.


For More Details please visit here...

http://www.odinic-rite.org/main/or-merchandise/products-page/or-media/

..
Hildr Valkyrie at ReverbNation