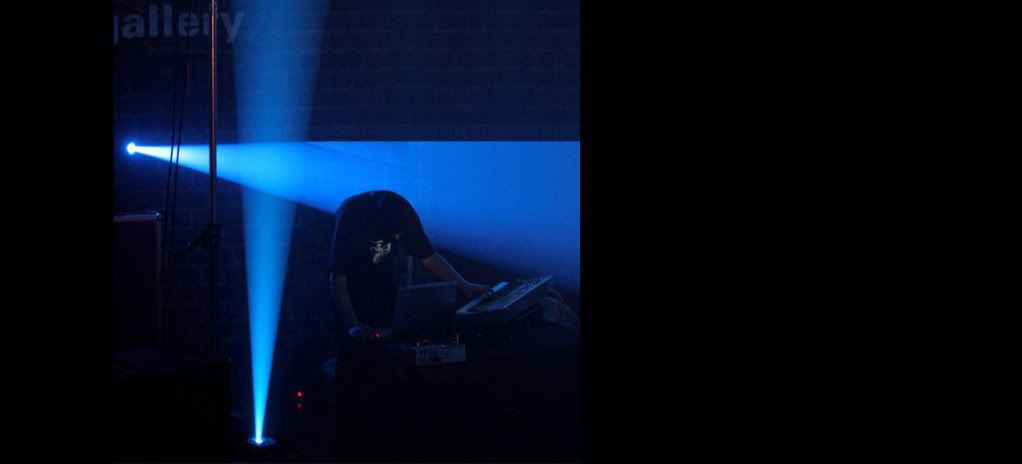 Play

Play Next

Add to queue
Play

Play Next

Add to queue

1,336 plays

Play

Play Next

Add to queue

1,181 plays

Play

Play Next

Add to queue

2,934 plays

Play

Play Next

Add to queue

1,327 plays

Play

Play Next

Add to queue

1,359 plays
Genre: Classical / Experimental / Industrial

Location Prague, Cz

Profile Views: 54300

Last Login: 6/4/2012

Member Since 7/7/2007

Website www.vladimirhirsch.com

Record Label Ars Benevola Mater
Integrated Music Records

Type of Label Indie

Bio

Vladimír Hirsch has been composing since 1972, when, as pianist and organ player, he started to compose small romantic and classicist compositions for these instruments. Soon, though, he abandons these compositions for a longer period and takes up experimental rock, post-punk (Der Marabu) and jazz music up to 1986. He was active in several formations, but he did not manage to get general recognition – whether because of the frequent break-ups of the formations or through his uncompromising stance towards the reckoning of the official "cultural" structures of the then communist regime. In 1987 he decided to focus on classical musical form as well, nevertheless with an attempt to enhance the action potential by modern means of expression and by searching for specific processes. He attempts to resume the tradition of 20th century Czech and all Slavic music , but eventually attains his own clear-cut position both in tone creative principles as in composition style and opinion on orchestration and the role of not quite musical components in it. Typical for him are new sonic properties of classical instrumentation, created by force of digital technique, as an orginal form of electroacoustic and acousmatic attitude. Vladimír Hirsch's music is a kind of extrapolation of the combination of contemporary classical music on the one side and dark ambient, industrial and noise components on the other side, which, through mutual infiltration by basic theses and antitheses, brought to life as a fully homogenous structure. Compositions are based on grasping both ways in a manner, which would allow them to partake of each other's principal formal attributes, both on the basis of violent confrontation and of mutual empathy, which should lead to a unification of seemingly irreconcilable worlds. This happens with the help of musical symbolism of their transsubstantiation into a single, indivisible essence, which act represents the metaphorical and philosopical principle of Hirsch's integrated music.

Members

Participation on Vladimír Hirsch's albums and performances: Martina Sanollová (vocal), Dawn Hermosa (vocal, lyrics), Dominika Karcovská (vocal), Marianna Ostrovskaya (video-art), Tom Saivon (production, additional sounds), Jan Vávra (photography, cover design cooperation).

Influences

Edgard Varèse, Antonín Dvorák, Miloslav Kabelác, Leoš Janácek, John Cage, Igor Stravinskij, Bohuslav Martinu, Giacinto Scelsi, Swans, György Ligeti, Gang of Four, Joy Division, Alfred Schnittke.

Sounds Like

Main opuses : * ''Synthetics - Themes'', op.17, experimental project, * ''Symphony no.1 in E'', Op.20; symphony for synthesizers, * ''Organ Pieces''; organ compositions, * ''7 Parts Of Desolation'', op.29; piano cycle, * ''Intermezza'', op.37; piano compositions, * ''Simplicity Of Heresy'', op.37; suite for integrated ensemble, * ''Musik für die Metamorphose'', op.45; soundtrack for stage addaptation of Franz Kafka story "Metamorphose", 1997, * ''Symphony no.2 "Defensa"', op.47, * ''Concert industriel pour orgue'', op.49, * ''Symphony no.3 "Brands Of Tyrany'', op.52; symphony for integrated orchestra, organ, percussions and mezzosoprano, * ''Sense Geometry'', op.54; experimental aklbum, * ''Dances & Marches'', op.57; suite for organ, piano and orchestra, * ''Exorcisms'', op.61; suite for integrated ensemble, * ''Trigonal Sonata", op.62; composition for pianos and digital technique, * ''Cryptosynaxis", op.64b, mass for intregrated ensemble (rev.version of "Field Mass", op.64),, * ''Elegy 2002", op.65, composition for organ and digital technique, * ''Symphony no.4 - Descent From The Cross'', op.67; symphony for integrated orchestra, soloists and choir, * ''Underlying Scapes'', op.68, experimental album, * 'Endoanathymiae", op.70; thematic album, * ''Fragments, thèmes et images scéniques'', op.72; scenic music, * ''Nonterra'', op.73; suite for integrated ensemble,* ''Torment Of Naissance" - conceptual album, * ''Les scènes ardentes'', compositions for integrated ensemble, choir and soloists, op.75, * ''Tobruk", soundtrack,* ''Graue Passion", op.67 revisited (67b), * ''Contemplatio per nexus'', compositions for integrated techniques on the selected theme from "Teologia spiritualis II. Mystica", op.77, * ''Markéta, the daughter of Lazar", soundtrack, op.85. ___________________________________________________________________________ Others : * ''Out Of Your Objects'', op.22; album of compositions for a group, * ''Casual Crime'', op.51; compositions for jazz quartet, * ''There's No Human Triumph'', op.40 + 58; experimental progressive rock album, * ''Dreams Of Awakening'', experimental progressive rock album.
Vladimír Hirsch has been creating a rich blend of contemporary classical, dark ambient and industrial music for over 2 decades. Through the instrumentation and exploitation of classical instruments and the integration of these sounds into ambient structures, the music characterizes the contemporary post-industrial likeness of our world. His music strives to reach an organic incorporation of seemingly distinct and irreconcilable elements into a living form. These principles represent the central idea of his work, which rests in the collision of two spiritually opposite worlds inside an individual. Vladimír Hirsch is also the founder and leader of Aghiatrias, Skrol, Zygote (CZ), Luminar Ax and Tiria. He was a member of experimental post-punk group Der Marabu (1986-95). His work includes more than 80 opuses.

Released September 6, 2012. TWO albums in ONE !
Vladimír Hirsch: MISSA ARMATA . INVOCATIONES




The CD contains two thematically similar works, original version of the battle Mass "Missa Armata"(English translation: "Mass in Armor") and "Invocationes", a cycle of musical prayers. Both works belong to the larger main directional scope of Vladimír Hirsch's creative perimeter. In a musical context, they represent the confrontational nature of his music. The character of rites is the main axis of both compositions. As such, both projects fit naturally together.

Missa Armata (1999) is based on standard liturgical elements. The album however avoids using verbal singing of appropriate text as it is not a Mass itself, but rather, a narrative about the communication between its contentand the listeners' state of mind. Parallel to this, the album expresses a fictional war story, where adversaries are forced to participate in a worship together. The composition is strict and uncompromising, demonstrating a highly structured industrial sound combined with classical instrumentation and choirs, achingly electrifying noises and power-electronic force and energy.

Invocationes (2001) is a cycle of 4 ritualistic musical prayers. The project is - both thematically and in means of expression - significantly related to Missa Armata, but the overall character structurally aims more towards dark ambient. The compositions have a deep ambience with immersive emotional perceptions, without sparing any intensity and urgency. Listeners are drawn inside an introspective journey within a tempestous and submerged world together.

Vladimír Hirsch - electronic keyboards, synthesizers, organ, vocal, integrated techniques; Tom Saivon - additional sounds; Martina Sanollová - vocals; Lyrics: St.Augustine, Raccolta (Enchiridion Indulgentiarum); Mastered by Vojtěch Haňka; Cover photos & sleeve note above: Marianna Auster; Design by Vladimír Hirsch

Tracklist:
Missa Armata (43:11): 1.Introitus, 2.Kyrie, 3.Gloria, 4.Credo, 5.Sanctus, 6.Agnus Dei, 7.Exodus
Invocationes (34:21): 8.Invocatio I, 9.Invocatio II, 10.Invocatio III, 11.Invocatio IV

© 2012 Ars Benevola Mater, catalogue number ABM44, jewel case

Short previews of tracks on Last FM Radio:
http://www.last.fm/music/Vladim%C3%ADr+Hirsch/Missa+Armata+.+Invocationes

Order: info@arsbenevolamater.com or order@arsbenevolamater.com


Vladimír Hirsch: ENDOANATHYMIA
Album release date: August 1, 2011

Conceptual album for pianos and integrated techniques, op.70, in rearranged and remastered version, originally created in 2004. An extensive contemporary classical musical framework, keeping all typical attributes of integrated compositional techniques, based on electroacoustic and digital sound manipulation of classical instrumentation.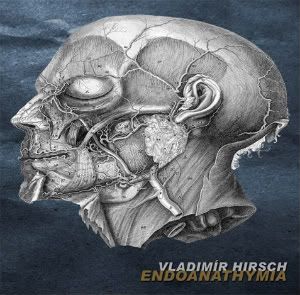 VLADIMÍR HIRSCH / MARKÉTA, THE DAUGHTER OF LAZAR
November 22, 2010, CDR

Conceptual album, op.85. Adaptation of the soundtrack to the stage play "Markéta, dcera Lazarova". A romantic drama, based on Vladislav Vančura's epic novel. "The music – contemporary classical in its base, with an industrial and dark ambient tint - flows from sacred choral themes and sorrowful violins surrounded by calm ambience, to dramatic, violent and victorious hunts of percussion, clanging metal, nervous string entries, dark brasses, ominous rhythms, flightly piano motifs and heavy polytonal strokes in 42 short, predominantly merged tracks. As always the music is intense, religious and carefully constructed leaving no loose ends." (M.Auster.)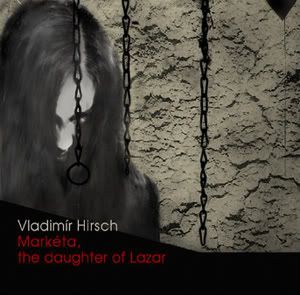 THE ASSENT TO PARADOXON box-set

VLADIMÍR HIRSCH: THE ASSENT TO PARADOXON boxset

17 th May 2010 was released the collection of Vladimír Hirsch's main solo works created in the period between 1997 to 2008 on 7 discs (500 copies each). The box-set "THE ASSENT TO PARADOXON" includes albums previously released separately together with new material, earmarked only for the box.




The set includes the following albums:

SENSE GEOMETRY
CONCERT INDUSTRIEL POUR ORGUE
SYMPHONY NO.4 "Descent From The Cross"
EXORCISMS
LES SCÈNES ARDENTES
CONTEMPLATIO PER NEXUS
NONTERRA

There is a bonus CD, UNDERLYING SCAPES, for those that ordered the box set before 31st March 2010.

Released by Italian independent label ARS BENEVOLA MATER.
Order: order@arsbenevolamater.com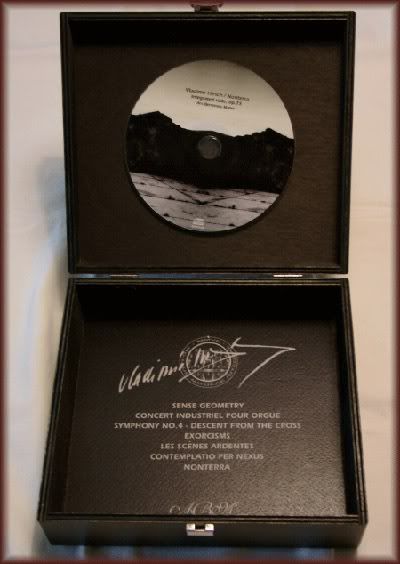 The collection represents the survey of development of the musician's creative effort in his self described concept of "integrated music", working with new forms of contemporary classical, dark ambient and ambient industrial music, orientating creative direction aims more toward the modern form of classical music.

All albums were performed by Vladimir Hirsch, with some participation of Czech Integrated Ensemble & Choir and soloists Dawn Hermosa(vocal, lyrics), Martina Sanollová and Dominika Karčovská (vocals). Produced by Tom Saivon. Recorded and mixed at CatchArrow recording studio, Prague, Czechia. Sound mastering: V.Haňka, J.Seibt, D.Vozáry. Unifyied cover design created by Jan Vávra, with cooperation of author.




..
06:26 | 17 plays | Jun 4 2012
SOLO WORKS
Endoanathymia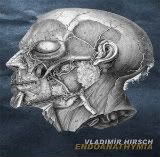 Markéta, the daughter of Lazar


Cryptosynaxis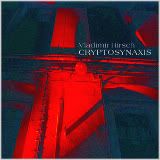 Underlying Scapes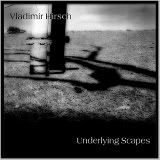 Graue Passion


Integrated Music Archives Vol.2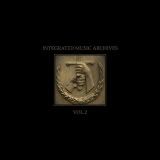 Contemplatio Per Nexus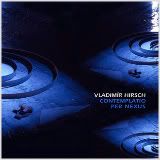 Les Scènes Ardentes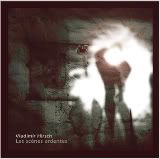 Exorcisms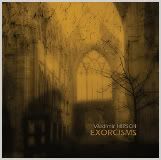 Nonterra


Contemplatio P.N. in sequentiis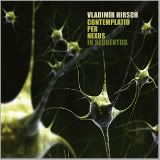 Symphony No.4


Tobruk


Torment Of Naissance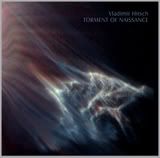 Concert Industriel Pour Orgue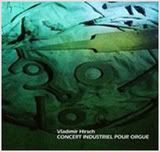 Sense Geometry


Fragments, thèmes et images scéniques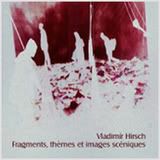 Integrated Music Archives Vol.1


Symphonies Nos.2 & 3


Dreams Of Awakening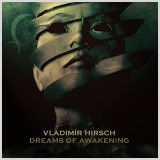 Concert Industriel - Live


Casual Crime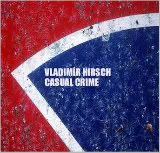 Organ Pieces


There's No Human Triumph


Out Of Your Objects


Symphony No.1 . 7 Parts Of Desolation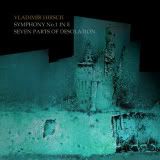 Synthetics-Themes