No recent updates in this category.
Why not...
Neal DeConte hasn't earned any badges yet... have you?
General

Horror Figure sculpting and painting.

Music

Movies

HERE'S A PREVIEW FOR HATCHET OUT IN THEATRES 9/7.....THIS IS A MUST SEE HORROR MOVIE!

Television
About me:
Horror Idols Specializes in originally-sculpted, pre-painted, autographed figurines of the stars of modern horror films. These pieces are carefully crafted to pay homage to the actors and actresses that have endured many long hours in make-up chairs to bring these creatures to life.
We take great pride in what you are about to see on this page. We'll be striving to achieve the highest quality craftsmanship and finest detailing in the industry today. Many hours are spent researching every detail, from extensive visual studies to inside information from the stars & directors themselves. This research is then carefully applied to all aspects of the process, resulting in a completely accurate representation of the character. I will personally hand-paint each piece in the true colors of the screen character.
Each of our exclusive 1/4 scale figurines will be limited to a production of ONLY 20 pieces worldwide. Each piece will be presented on a solid oak base with customized groundwork, complete with a solid brass plaque bearing the actor's autograph. Each piece will also include a certificate of authenticity signed by the actor and myself, and will be housed in an attractive and protective acrylic case.
I'm looking forward to the challenges that each project will provide, and I am sure you will enjoy your limited edition figurine as much as I have enjoyed creating it.
Yours,
Neal DeConte
Questions, comments....You can always reach us at:
401-477-4145
Photo done by JEREMY SAFFER
Easy payment plans available!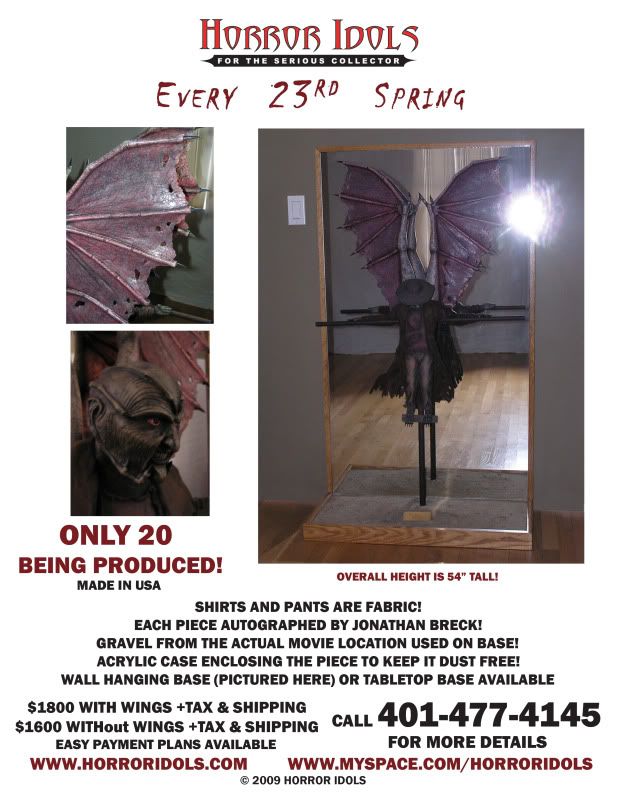 Here's the first of the first five figures we're doing with Tim Sullivan from 2001 Maniacs! It's Hacklebilly played by Ryan fleming! Sorry for the lousy photos, better ones coming soon! Let us know what you think. He's in progress, should be finished up within the next day or two.
<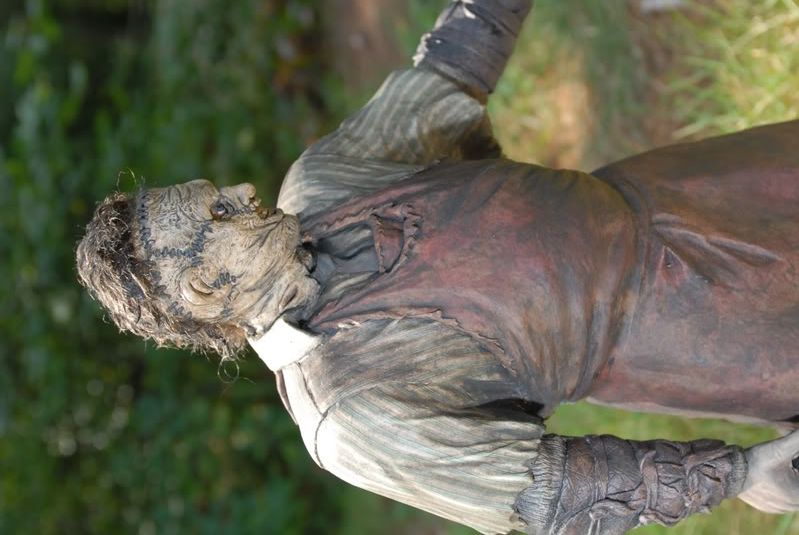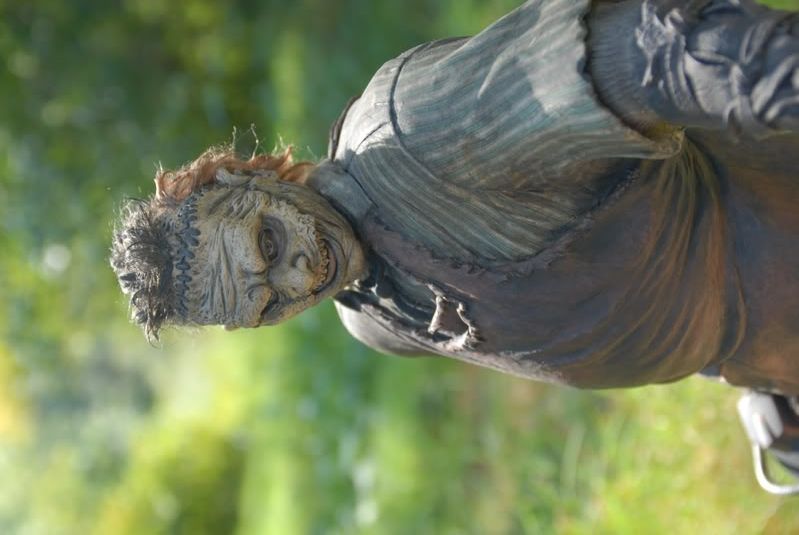 Make sure you Check out our website!!

Feel free to add the above banner to your MySpace page!
..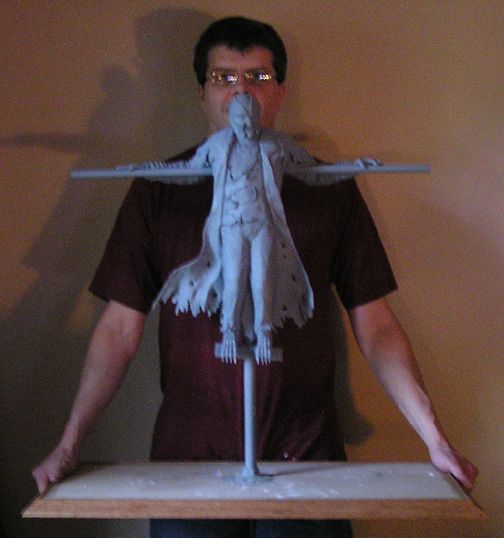 I thought I would post this photo just so people can get an idea of the size of the finished "Every 23rd Spring".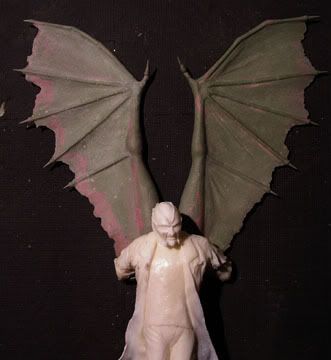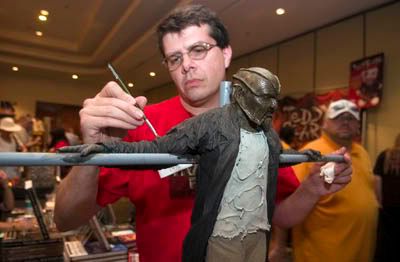 Here I am working on the peice at Monster-Mania 666
Any horror fans out there recognize this barn?
>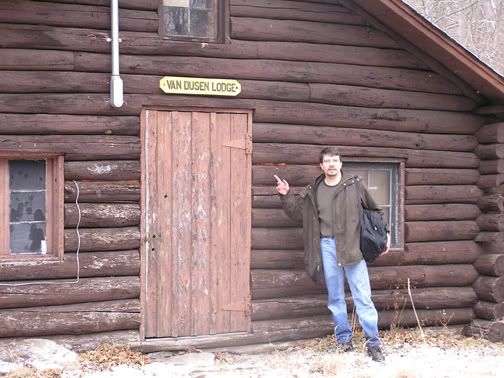 I wonder where this cabin is?
My Bud, Ari At Monster-mania 666..............I wonder who's doing that sculpt? :)
Status:

Married

Here for:

Networking

Hometown:

Pascoag

Zodiac Sign:

Gemini

Children:

Proud parent

Smoke / Drink:

No / Yes

Occupation:

Prototype Developer