Play

Play Next

Add to queue
Play

Play Next

Add to queue

116 plays

Play

Play Next

Add to queue

54 plays

Play

Play Next

Add to queue

4,475 plays

Play

Play Next

Add to queue

15,136 plays

Play

Play Next

Add to queue

4,360 plays
Genre: Christian / Gospel / Reggae

Location Bridgetown, Ba

Profile Views: 148532

Last Login: 4/1/2013

Member Since 9/18/2006

Website www.hosziahinds.net

Record Label Sonorous Entertainment

Type of Label Major

Bio

Members

....Hoszia Hinds Music Ministries

Influences

Jesus Christ my Lord and Saviour...........my wife , my son..........

Sounds Like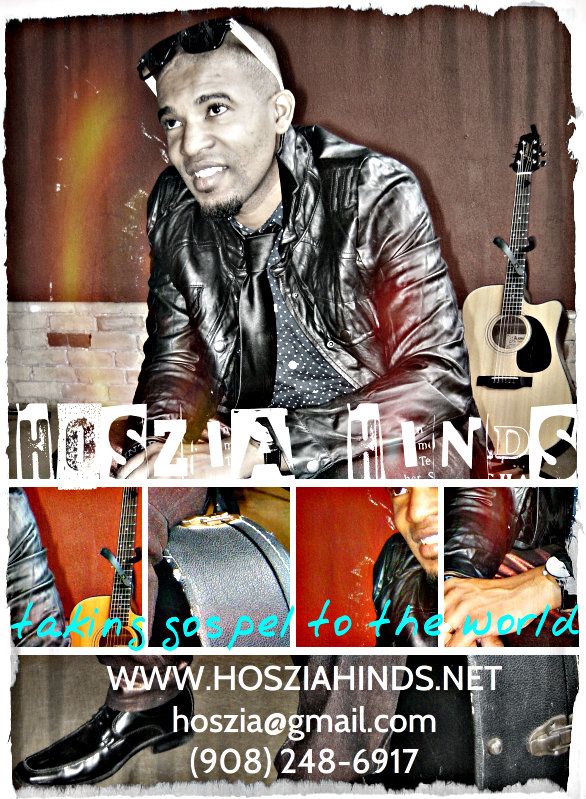 Sonorous Entertainment Inc. Signs Recording Artist Hoszia Hinds to Its Canadian Record Label The Caribbean International recording artist spreads the message of Jesus Christ in Song & Word- TORONTO, June 7, 2012 /PRNewswire/ -- Sonorous Entertainment Inc.—an independent Christian recording label that partners with artists, empowering them to reach the world with a life changing message is proud to welcome Caribbean International recording artist, Hoszia Hinds to its music entertainment family. Source: PR Newswire (http://s.tt/1dA2C)


Minister Hoszia Hinds on "Blaze The Trail" Part 1
Minister Hoszia HInds on "Blaze The Trail" Part 2










Hoszia Hinds was top Five (5) Finalist for "Best Song of the of the Year" at the Gospel Music Awards - USA '2008' in the Soul Category, He was up against,the phenomenal Marvin Sapp, Dewayne Woods, Marvin Levine and blind boys of Alabama. He also made it to the top 20 Finalist "Best Song of the Year 2009.
THE BIOGRAPHY OF HOSZIA HINDS
Hoszia Hinds began his journey of singing from as early as 10 years young, he always loved to sing but didn't want to sing other peoples songs, he spent long evenings, creating and writing his own music to whatever was going on in his head.

Hoszia's younger days were days of struggle and hardship, as he tried to maintain and provide for his other 12 siblings, he grew up in some difficult times, which had easily entwined him to his former  gangster lifestyle, there were so many negative influences that pushed him down the wrong pathway of life. One day he got into a brutal altercation with another man causing him to be seriously harmed, fainting out unconsciously, when he awoke he found himself with an almost severed hand, and tremendous blood lost in an operation room in the local hospital, while there in the room, he heard a voice spoke to him,  at first he thought it was a nurse, but after looking around he saw no one in the room, and fell back in the bed, a few seconds later he heard the same voice spoke to him again, which said  "Hoszia it's time to serve me the Living God " when Hoszia regained strength he was startled at the fact that God spoke directly to him and he knew that this was the turning point for his life, he gave his Life completely to the Lord in 1996.  Although he felt he made the right choice and became a Christian, the environment around him tugged at his heart, he battled with the mind and the pleasures of this world, but he was determined to be a strong God-fearing Christian and willed himself to the things of God. He had a desire to do God's work even though he was faced with poverty, he continued on his journey in pursuit of the King of Kings, to know God's purpose for his life.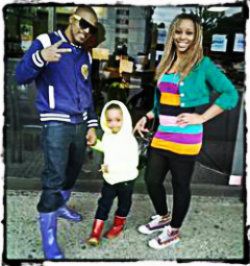 Hoszia saw his wife at age 10 and claimed her to be his (between him and God) he later saw her again at age 14 and said "hi" to her and he knew in his heart this girl would be his someday, at age 16 he was invited to a church called "Power In The Blood Assembly" to his great surprise he saw this girl again there, Hoszia new that he and this girl was destined together. In January 2002, he married her "Tracy" then 20 years and he was 21 years, his relationship to his wife is very strong, respectful, honourable, faithful and God controlling, he added his first and only child - a Son "Treszia" to his family in 2007, his marriage have grown stronger & loving each day.  Hoszia and his family are current members of the "THE PEOPLES CATHEDRAL CHURCH under the guidance of Bishop Holmes Williams,  Hoszia's holds the post of AMBASSADOR  and YOUTH LEADER for this church and he holds Evangelical Pastorial Ordination under Embassy International Ministries (USA) for The House of God, with Apostle Jacqueline Cumberbatch. 

Hoszia Hinds has been the eyes of the media with great exposure and promotions through radio interviews, television interviews, recordings and newspapers features, websites etc.  He have ministered at several Crusades, Missions, Churches, and Events in Caribbean, Canada and USA, where hundreds to thousands of people came and soaked in his Ministry whether in Song or by him Preached Word.  His Music Videos and Live Performances are seen on several Channels some of these include: The Gospel Music Channel, BET Gospel, Centric, JCTV, The Word Network, CBCTV, Tempo Networks. etc.  Hoszia Hinds ministers live online every Saturday at 1-3 pm on his live online Stream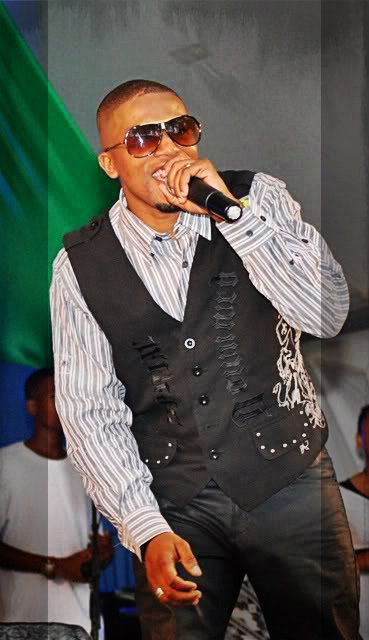 Hoszia Hinds focus is to proclaim Jesus in his ministry and impact his generation with the knowledge of Jesus Christ. That's why he ministers so passionately and he is not ashamed to proclaim the name of Jesus to everyone in this world professionally. Hoszia is determined to reach the Top and is prepared to go forward no matter what comes his way. For with God All things are possible. 

Hoszia's music genres are: Gospel/Christian Reggae, Pop, Soul, R&B, Alternative Worship, Contemporary and R&B.

Hoszia Hinds pioneered as a solo artiste and released several Singles and Albums.

MUSIC ALBUMS • 2006 Single Released: "All I Need" • 2008 Released "The Coming Out" • 2010 Released "The Breaking Out" • 2011 Released "The Race Against Time" • 2012 Singles Released: "Amazing Grace, "Everywhere that I Go"

Hoszia Hinds is considered as the New Breakout from the Caribbean.
Hoszia Hinds is prepared to continue his journey on International waters.

AWARDS/NOMINATIONS
2007 • Won Flame Gospel Awards New Artiste of the Year

2008  • Won Flame Gospel Awards Most Improved Act,  • Hoszia Hinds ministered with the legendary Rev Jessie Dixon at the Flame Gospel Awards. • Nominated  for Gospel Music Channel Awards - SOUL Category Top 5 finalist (other artistes in that category: Marvin Sapp, Dewayne Woods, Blind Boys of Alabama, Kevin Lebar). Nominated Barbados Music Awards category Gospel Artiste of the year

2009 • Won Flame Gospel Awards Artiste of The Year, Male Vocalist of The Year, and Best Collaboration • Following his outstanding performance ministry at the 2009 Flame Gospel Awards, he was selected to represent Barbados at The Bobby Jones Gospel Retreat/Show – Hollywood Florida, he shared the stage with other artistes such as: Deitrick Haddon, Canton Jones, Vickie Winans, Byron Cage, Dr Bobby Jones this gave him the opportunity to be featured on THE WORD NETWORK and "FAMILY MAGAZINE". • Nominated for Gospel Music Channel Awards - SOUL Category Top 20 finalist

2010  • Won Ensound Music Awards Best Caribbean Gospel Album of the Year  • Hoszia Hinds also ministered with the phenomenal Judy Jacobs at The Legacy International Apostolic Conference • Hoszia Hinds also ministered for the Honourable Prime Minister of Barbados Memorial Service

2011  • Flame Gospel Awards Artiste of the year, Best Scripture Based Song, Record of the Year, and Male Vocalist of the Year.  • Hoszia Hinds received the most awards at Flame Gospel Award and became a featured Artiste on Caribbean Broadcasting Corporation this leading Network in the Caribbean did a documentary on his life story called "Blaze The Trail" Part 1 & 2.  • During this Year, Hoszia Hinds had the opportunity to Minister at 'The Potters House' of Fortworth Texas (Pastor T D JakesS & Pastor Derrick Faison).  • Hoszia Hinds was chosen to represent Barbados at Praise In Paradise. He shared the stage with other artiste such as: Byron Cage, Dr Bobby Jones, J Moss, Isaac Careen Neil Crichlow and Isaac Blackman  • Nominated BMA Awards "Best Gospel Artiste of the Year". 

2012 • Flame Gospel Awards Artiste of the year, Male Vocalist of the Year. And Best RapSong of the Year • Nominations for Ensound Music  Awards • Nomination for The Prazye Factor (The PG Network) Best International Artiste • On Tour in USA • On Tour in Canada