Out for Patti's birthday...
Leisa and I arrived at her house to pick her up and found she had a birthday stash. No, not that kind of stash.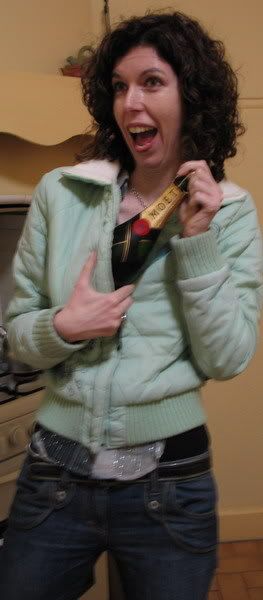 Experience gives you a skill edge, so I was charged with the openng honours.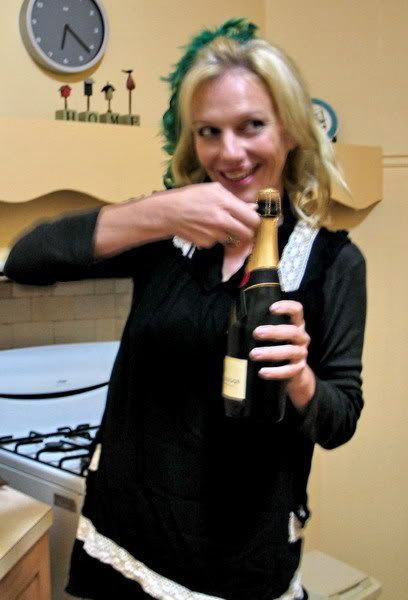 Proving to be harder than I realised.
But eventually, we were able to offer our salutations to the birthday girl.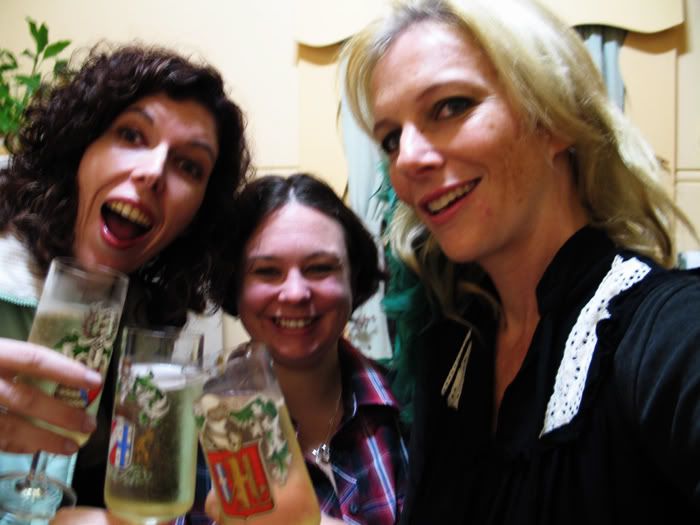 Then we headed to the Annandale to see (Patti's choice) Front End Loader, and (my choice) Spurs For Jesus. Joe turned up after Spurs and during FEL, so I was able to have a good old catch-up with him, shooting the breeze about old cars and the like, and not missing too much on the music front. This is no slur against FEL. They're great, and Davis is delightful, but not so much my cuppa.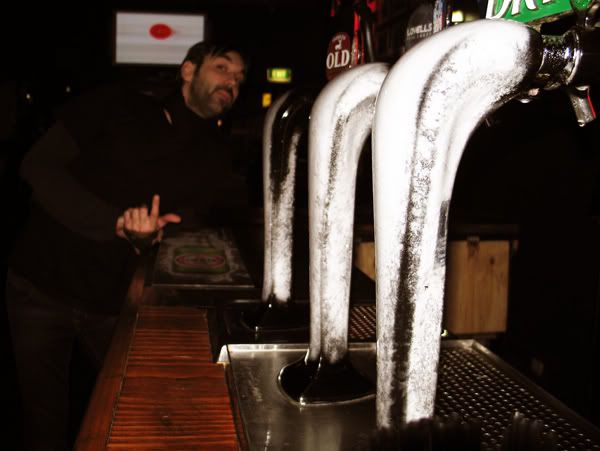 Spurs were great fun. I hadn't seen them before. Always just missed out, but they well and truly lived up to their awesome reputation. I saw a lot of people I haven't seen for ages, including the ultimate good gig yardstick, Chicken Man.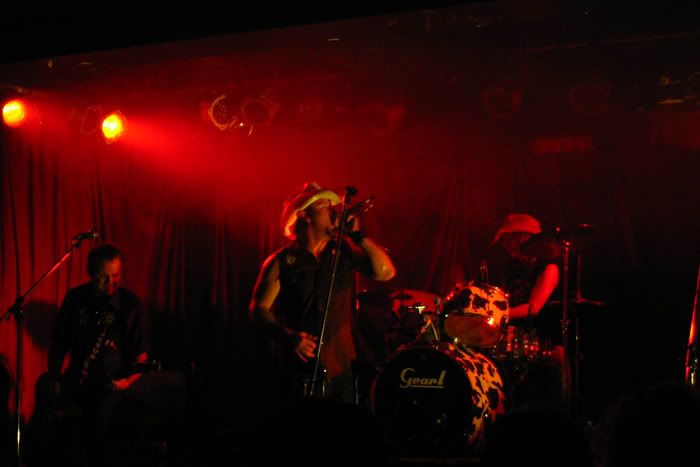 Leisa lovin' it.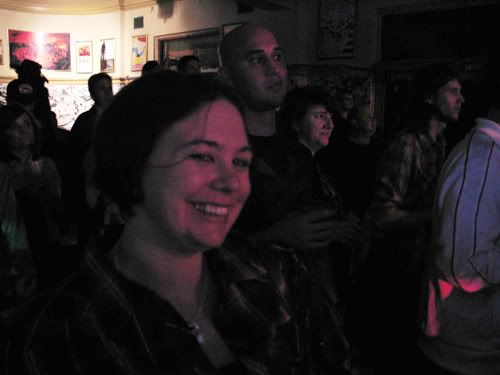 Artic White vs Polar White...... Holden vs Ford.
Happy Birthday Patti-cakes. Can't wait for the tatt!