No recent updates in this category.
Why not...
Inbeat Global Cookbooks hasn't earned any badges yet... have you?
General

The Next Phase...

+ '...Though often mistaken for the other, confidence in self and others is not arrogance...'Circa-2000

+ So much potential exists for effecting positive change, but said change for the better does not happen in its own accord.

+ The process of effectuating change is in stages: problem identification, analysis, synthesis, planning, and then implementation...

Humans tend to be primarily pre-occupied with the problem identification and analysis stages, to the exclusion of the rest...

And this is precisely why solvable problems persist, and get revisited over and over again. While these mentioned first two stages tend to offer temporary venting relief for identified issues, they do not usher permanent sustainable solutions that begin to address the identified problems.

+ It is, thus, time for all and sundry to consider moving to the next phase as a '...Global Community...'

+ Thanks to '...INBEAT Citizen...',

Ms. Solomon (

www.myspace.com/katsolomon

or

www.myspace.com/InbeatPoetry

)

and Ms. Michelle Short(

www.myspace.com/inbeatcookbooks

or

www.myspace.com/theladysnowolf

),

for being some of the people that truly understand this notion. Cheers and stay strong! E.N. August 1, 2009

Music
About me:
Welcome To The '...INBEAT Global Cookbooks Initiative...' '...INBEAT Global Cookbooks Initiative...' is one of the '...International Beat...' ( or '...INBEAT...') Communities. This effort started in May, 2008. The '...INBEAT Global Cookbooks Initiative...' is envisioned to serve as a vehicle that begins to address some dislocational imbalances that result from Global Food Shortages and Hunger. This effort shall culminate in the publication of Cookbooks that are simple and relevant to said Global Crisis. There would also be attempts to to draw attention to some of the causal factors. The end results are not expected to be yet another series of cookbooks per se.
For instance, '...Wars cause droughts and droughts course hunger and starvation...' This is simply because the majority of the global agrarian population base consists of subsistence farmers, and once their indigenous territories are overran by war invaders, they literally lose their means of income and survival, leading to malnutrition. In developing parts of the World, the problem that relate to food shortages is not always one of lack of production as much as it is the issue of how to store what is produced from a season of abundance through the off-season, without food produce succumbing to spoilage.
For Example: If the Paw Paw( Papaya) and Plantain/Banana produce are taken as examples, are there ways of coming up with a dietary formula whereby a portion of the unripe fruits can be processed by drying and converting the fruits into baking flour before they ripen? Thus, only a fraction of the harvest is left to ripen as to minimize spoilage volume, as well expanding the dietary choices of indigenes. Are there other parts of the said plants that are consumed in different parts of the world that indigenes from other parts ought to be aware of?
Furthermore, the water inlet deltas of the tropics have become "infested" by Water Hyacinths(or Water Lilies) in recent years just like some parts of the U.S.A. have become infested by the "nuisance" of the Kudzu Plant.
Are these plants potential food sources? If so, how could they be prepared simply? It is believed that by addressing the issue of Global Hunger and Starvation, one also begins to tackle the topic of Global Health and Wellness, Which is equally an ever-pressing Global Concern. The INBEAT Global Cookbooks Initiative will serve as yet another vehicle for raising the '...INBEAT Global Endowment Fund...' The criteria for the Cookbook should be anchored around the elements of simplicity, affordability, portability and transferability as to reflect the present Global needs and realities.
Every Community Member is encouraged to submit Menus for the Cookbook that meet the above referenced criteria, even if a person is neither a Cook and/or Chef.
Ms. Michele M. Short
http://www.myspace.com/theladysnowolf
has agreed to serve as the Core Staff Person for this Initiative. She will be joined by others in due course.
Remember: + '...By taking care of '...Your Community...', you take care of yourself all the more...' E.N. ... May 10, 2008 (
http://www.myspace.com/1inbeat1
)
Cheers and good eating! E.N. ... September 11, 2009
Who I'd like to meet:
ABOUT '...INBEAT...':
+ '...INBEAT...' is, first and foremost, an '...International Humanitarian Movement...' that started in earnest in Base-Year-2001. '...INBEAT...' employs Music, Food, Sports and Culture in general, as mechanisms for engendering its '...Humanitarian Initiatives...'. '...INBEAT...' aims to be a sort of clearing house (or Think Tank, if you will) for all like-minded individuals and organizations that seek to build a more humanitarian universe.
The objective of '...INBEAT...' is neither to duplicate, nor supplant the activities of existing Humanitarian Organizations(Most of whom are '...INBEAT Members...'), but to help empower them, as well as individual members, so that they may be of greater service to humanity in a more effective, efficient and seamless manner. Thus, '...INBEAT...' belongs to all of its '...Members...'.
A small sampling of '...INBEAT(International Beat) Musicians...' are listed hereunder :
Introducing '...INBEAT...'(International Beat) Musician from Greece, Ms. Natalia
http://www.myspace.com/nataliamav
;
'...INBEAT...' Musician from Britain/Russia, Ms. Sebastian
www.myspace.com/jahnasebastian
;
'...INBEAT...' Musician from Iboland, Mr. Ras Obi
http://www.myspace.com/rasobi
;
'...INBEAT...' Musician from West Afrique, Ms. Kanam
www.myspace.com/barbarakanamofficiel
;
Also introducing '...INBEAT...' Musician from Cuba, Ms. Candela
www.myspace.com/candelaofficial
. Cheer! E.N. ... July, 2009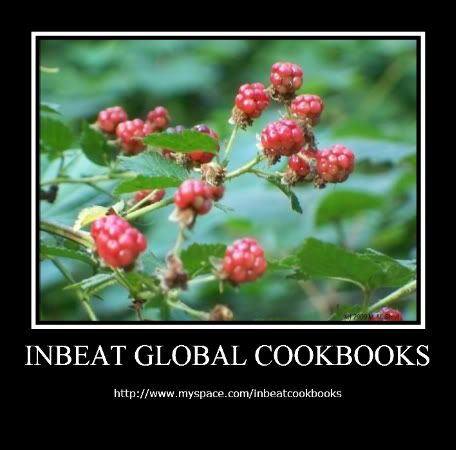 Status:

Single

Zodiac Sign:

Scorpio