Amanda Baker hasn't earned any badges yet... have you?
General

Music

Animations" />
I love all different types of music

, from the stuff that makes me want to jump around and play air guitar to the stuff that I can sit and chill to. Sublime is by FAR my favorite band but I listen to Hip Hop,

Punk

,

Rock

,

R&B

, Hardcore....just bout all types but country

Movies

I love Horror Movies and Comedies the best. Here are some of my fav's....A Nightmare Before Christmas,

Fear and Loathing in Las Vegas

,

A Clockwork Orange

,

Scarface

,

American History X

,

Smokin Aces

,

Rocky Horror Picture Show

,

Charlie and the Chocolate Factory

,

House of 1000 Corpses

,

The Devil's Rejects

,

Talladega Nights

,

Anchorman

,

Superbad

,

Waiting

,

Full Metal Jacket

,

Clerks 1 & 2

,

Mallrats

,

Kids

,

Tommy Boy

,

Old School

,

Pulp Fiction

,

Black Snake Moan

,

Jackass

,

CKY

,

Edward Scissorhands

,

The Crow

,

Boondock Saints

,

and of course just about any horror movie

Television

Kill your TV....I hate television except for a few exceptions. Of course during Football Season I stay posted up for all Bengals games and I end up watching all the other games on to. I love watching UFC and all kinds of Mixed Martial Arts. Of and of course I love me some cartoons like Family Guy,

The Simpsons

,

King of the Hill

, Aqua Teen Hunger Force and American Dad.

Books

I'm actually writing a book of my own right now, ask me about it. It's really starting to come along.

Heroes
About me:
SO.....I'll tell you a little about myself. I'm 25 yrs. old, but have endured so much along the way that I'm a pretty tough girl. I am very outgoing and friendly and I can get along with pretty much anybody. I've been going through a LOT of life changes lately (most all for the better) I'm finally having to deal with the consequenses of my past actions, but this all taught me a lesson (the hard way cuz I'm a hard head) Music is my soul, it can get me through hard times that nothing else possibly could. I don't have any kids, I just need to be able to handle myself before I take that road. I have amazing people in my life, a loving n supportive family and awesome friends. Well if ya want to know anything else, or to just talk then just hit me up. PEACE!! .. .. .. .. .. ..
Who I'd like to meet:
Everyone I really want to meet is already dead...like Johnny Cash, Jim Morrison, Bradley Nowell, Kurt Cobain, Marilyn Monroe, James Dean- I want to party wit the true partiers!! Plus I'm always down for meeting new friends cause friends are one thing you can NEVER have to many of.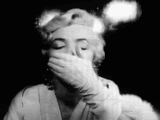 ..
..
Status:

In a Relationship

Here for:

Friends

Hometown:

Newport KY

Orientation:

Straight

Body type:

5' 5" / Average

Ethnicity:

White / Caucasian

Religion:

Christian - other

Zodiac Sign:

Pisces

Children:

Someday

Smoke / Drink:

Yes / Yes

Education:

Some college

Occupation:

Yeah like I work..
Newport High School

Newport, KY

Graduated:

N/A

Student status:

Alumni

Degree:

High School Diploma

1998 to 2002