My friend Robert Compitello....Gone too soon!!! This was taken upper New York....He defined FUN!!!!! Jackie … http://lnk.ms/czHMK
Play

Play Next

Add to queue

Play

Play Next

Add to queue

Play

Play Next

Add to queue

Play

Play Next

Add to queue

Play

Play Next

Add to queue
About me:
All is Green and all is Good
be green~artist: Anna Aromin
green lan~artist:Eswendel
green~artist:James Stewart
green~artist:SenselessDot
green window~artist: Ovidescovici
blue green~artist:Mister-Kovacs
...green~artist:~O-No-One-O
green and air~artist:DianaCretu

"I drank the silence of God from a spring in the woods".....by Georg Trakl
artist: SecretKarmaSerenade
"Where Love is concerned, too much is not even enough"....this is my way of life. Hope you enjoy my love affairs I want to share with you on my page.

/

MY PAGE IS YOUR PAGE – page/photos under construction at this time.
"Man is a tool-using Animal. Nowhere do you find him without tools; without tools he is nothing, with tools he is all"...Thomas Carlyle
photographer/artist: Bartek Kuzia

"In order to have friendship you must look past the color to the soul, because within the soul lies a rainbow of many colors."

With a camera in your hand, you become the director. The objects become the stars. The camera is music as the final results. The camera, in my opinion brings miracles alive and the ghosts find pleasure in it all.
Photographer – Glen-Patrick Ferguson


Artist:el silencio


Welcome to some of the colors from my dreams. Like? Yes? No?

This lovely bridge/picture is a reflection of me. ENJOY me.
Imapix Photograph – Gaetan Bourque

Never stop searching
My continued Love Affair for Music

You will never know how much you and your craft meant to me. When I first saw you in the movie, "The Patriot" I knew you belonged to me/universe. I can't bear to think of you gone..."I cry for you...I learned from you, that beauty need only be a whisper"....
My VERY VERY BEST Friend, Max!!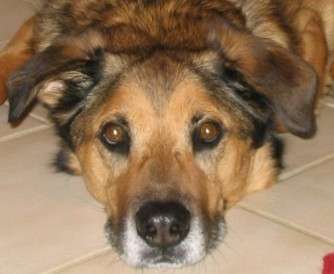 I beg of you to please view this video. I dedicate it to all of the dogs I have had all of my life. And I thank my myspace friend, "SongofJoy" for sending this video to me.
Love my Animals

LOOK AT SOME OF THE THINGS THAT GOD MAKES! Imapix Photograph – Gaetan Bourque


"Please send me your last pair of shoes, worn out with dancing as you mentioned in your letter, so that I might have something to press against my heart." ~ Johann Woldgang von Goethe
Art, Music, Music, Art, more Music, more Art...Art, Music and feeling high are all the same...they feel and move you....my constant love affair with Artist, musicians, photographers, singers, creative people bring me to feel and be alive!!! Who am I? A bit crazy, but that's ok, because people don't expect much from me :O)~ ....BUT, as for me, I utterally adore my family, my friends, and my dog, MAX. I have a passion for art, music, museums, MORE MUSIC AND MORE ART, and the history of the Wild West!! I am concerned about Global Warming, and how people are NOT taking it seriously. I have a love affair in my travels, and meeting interesting people of all kinds!! Holding on to old friends gives me so much pleasure. "Giving" is part of my fabric of life. Watching my grandchildren laugh is worth everything to me. And praying for our daughter to find peace and harmony for the balance of her life. Zoos, Aquariums, and Botanical Gardens are wonderful places to find yourself in......hugging trees, hugging the wind, and dancing with the wind is so profound for me too. You should try it. but, listen to the wind...the wind will tell you secrets.....but, hugging the wind takes practice. The smell of rain is one of the best fragrances on this planet. Animals are the best friend one could ever have. I am sure dogs are smarter then we are.....I have zero patience with people who destroy/mistreat animals. if i had a place to pick where i would want to be right now, it would be either with my DEAR Aunt Jacqueline, and my cousins, philippe and loulou in montreal or to be in montana, with my dear montana friends. perhaps BOTH!!! :o) one of my greatest interest is to make people laugh and happy. "Honesty" is paramount. I love "honesty" and "honesty" loves me. I would love to be able to abolish rudeness. I am interested in ed's work. ed is a genius and has great patience. I am intensely interested in knowing about "life" from other planets. but, one of the very MOST things I am interested in, are the Native American Indians.....I love there spirits, love of the land, love of the sky, and their brilliance.
Thank you Donja for this wonderful picture of Gino Vannelli and his love for his dogs.
Please listen to Gino Vannelli's "Powerful People" song he wrote back in the 70's....(along with his other songs) Gino was way ahead of all of us about our planet......
Most likely one of the nicest, most considerate and talented man in the music industry...Gino Vannelli and Joe Vannelli! Gino and Joe, along with your parents, I will never forget what you did for me and for my darling daughter, Kimberly during the most tragic time of my life.
The Wild West
James Taylor and Joe Walsh-Steamroller-Thank you Robbin
Who I'd like to meet:
KATE NASH-singer/writer DICK HEAD-title of song
Woodstock 1969-No, that's not me, but I wish it was! :O)
I'd like to meet every single creative human being on earth. President Obama....Gino and Joe Vannelli once again!! You have no idea what Gino and Joe Vannelli did for me....michael doman, Tori Amos, Lina, Mother Teresa,Sting, Gandhi, Joni Mitchell, Helen Keller, my mother and father who have passed away. Chief Seattle and Sitting Bull. I would love to meet and thank the man by the name of Thomas Crapper, who invented the "flush toilet"…….no kidding. I would also like to meet Hitler, in order to give him what he deserves. The details I will not write down. Picasso, and Monet. Bill Maher is a must!! George Carlin would be one of the top people I would like to meet and have over my home for dinner. Albert Einstein of course!!! Jackie Gleason without a doubt. Rober Redford. more later....too tired right now....
The sweetest innocence and pure love. No, these are not my dogs, but i sure wish they were. I found them on the Internet.
artist/photographer: AyJay
MagMyPic.com
..
artist/photographer: AyJay
Photographer-Mark Orr
Sonia Sanchez – her voice and dancing - Spain
Sonia Sanchez – her voice and dancing – Spain
..
Liel Kolet
Liel Kolet

myspace.com/peterconwaymusic


The Art of Being the President
thank you for all of the artists for these wonderful pieces of art
Status:

Married

Here for:

Friends

Hometown:

Earth

Orientation:

Straight

Body type:

5' 4" / More to love!

Ethnicity:

White / Caucasian

Religion:

Christian - other

Zodiac Sign:

Capricorn

Children:

Proud parent

Smoke / Drink:

No / No

Education:

Some college

Occupation:

was marketing director, but now on disability :O(
General

Remember, my page is your page. You will find sweet innocence and pure love as you fly through my page....

Would someone please consider sleeping with me!

photographer/artist Courtney Allison

"All the windows of my heart I open to the day" by John Greenleaf Whittier

photographer: NatashaP

"In order to have friendship you must look past the color to the soul, because within the soul lies a rainbow of many colors."

artist: looking for the name

artist: gary mark trenchard

One of the best things in the world is to be able to Feel.

Annual Tongue Contest

(A)

(B)

(C)

(D)

photographer/artist Courtney Allison

Artist:

http://www.myspace.com/manicattackart

KNOCK KNOCK KNOCK on heavens door....

Art, Music, more Art, dance, more music...more dance, more art, "more"......more more more more....

"... could it be that images and music are the same thing ... according to string theory everything is based on vibrations ... there are no limits ..."

Music

Gino Vanelli and his brother Joe Vannelli are the BEST!! and they are very kindhearted. Diana Krall

,

Chaka Khan

,

michael doman is filled with talent!!!!! Celtic Woman

,

Lina

,

Maurice Chevalier

,

Andrea Bocelli. Luciano Pavarotti

,

Jeanette MacDonald & Nelson Eddy

,

Tori Amos

,

B.B. King

,

Me'Shell NdegeOcello

,

George Thorogood

,

Gino Vanelli AGAIN

,

Joni Mitchell

,

Peter Gabriel

,

Thomas Thicke. Sarah McLachlan....Phobie Snow. Sting. Betty Buckley

, The Phontom of the Opera. Mozart. Lloyd Webber. Placido Domingo. Rickie Lee Jones.....John Pine. listening to NPR and PBS. more coming,

just too tired now....


Movies

"Out of Africa" is my VERY favorite movie of all!!!! "The Elaphant Man" is also one of my VERY favorites. "A Beautiful Mind". Dances with Wolves. Moulin Rouge is wonderful! one of the BEST movies made,

edited

,

directed

,

produced

,

written in my opinion is "Bram Stoker's Dracula

,

a Francis Ford Coppola Film...i am not that fond of the subject matter

,

but it's awesome in it's presentation....also

, the Horse Whisperer....Of course "The Wizard of Oz"......An Inconvient Truth.....Message in a Bottle. Beaches. more later, getting a bit sleepy.

..

Francis Ford Coppola

Madonna

Marilyn Monroe

Television

Law and Order

,

the History Channel

,

Discovery Channel

,

Survivor

,

Will and Grace

,

Monk. CNN

,

MSNBC. Court TV

,

Without a Trace

,

The Office

, My Name is Earl. I love "stupid" comedy!

Books

I prefer biographies and autobiograhies. My very first book I remember reading as a very little girl was The Helen Keller book. As i became older, Books about the Wild West, Ghost Towns, the Native American Indians, the history of Yellowstone National Park, Glacier National Park, and The Grand Tetons, the Grand Canyon, and more. The history of all our national parks. Another book I love is called, "Eyes of the Nation".......books about art....and graphic art. Peter Pan. The Bible, even tho for me it's hard to totally understand it...diaries of the women from the wild west...more later.....


Heroes

My mom at 16 - my hero

My Mom on one of her horses. She was one of the best in Virginia U.S.A.

My Mom, sister Diane who are both now in heaven. and yep, that's me as the youngest.

My Mom, Sister, and that's me the youngest

My mother was such a "trouble maker" when she was a child. To me, that means she had a lot of character. My mother would gather up her friends as a child and they would build a theatre and have shows so they could earn extra money. When she was a child, she would "tell you where to go" and perhaps if you deserved it, would put her fist right in your face. :O) As she turned into a teenager, she became an excellent equestrian. Unfortunately, my mother's life after her teen age years were filled with losses. Great losses! This forced her to become dysfunctional in so many ways. I was the last child to live out of 3 children, and I believe my mother's tragedies and losses were also at the cost of my father and me. It's such a long story. My mother taught me to love and respect the Native American Indians. For this I will always be indebted to my mother. Her love and knowledge of our country was amazing. She taught me to always tell the truth, no matter what it is. My mother's last stance with me is when she committed suicide exactly 30 days after my daddy died. My sweet daughter, Kimberly at the age of 11 found her body. Needless to say, this changed our lives forever. Forgiving her has been excruciating. But, I know I love her, miss her, and will painfully exceed in forgiving her.

My daddy as a young boy with his two sisters in Canada. As you can see, he was rather a debonair young boy filled with sophisticated charm. :O)

My daddy - my hero - my handsome hero/daddy

My daddy - my hero

My daddy right before he passed away

My father gave me so much inspiration and appreciation in having love affairs with art, music, dance, photographs, movies, museums, but especially music/opera/dance.....my father was from Montreal, Canada and use to sing opera. In fact, quite well. I loved it when he would sing to me. He was and will always be the love of my life. My father worked so hard to give us what we needed and what we wanted. He adored me.....as I adored him. I miss you daddy. And thank you for being my hero. When I was a little girl I loved putting my little feet on top of his feet and he would show me different dance steps. My daddy gave me "smiles" most of the time. He was such a comedic performer to my cousins and friends. He knew all of the card tricks in the world. He promised me before he died he would show me how to perform the card tricks. Well, he never got the chance to show me. So, he is playing card tricks in heaven, I am sure. My father was a very happy man, but also a very sad man. And yes, that's a long story. I love you daddy with all my heart.

My husband, Jimmy - my hero in so many ways. Jimmy has always been there for me even when we were not married to each other. When my parents passed away 30 days apart, Jimmy did not leave my side and helped me so much with our daughter, Kimberly. Jimmy and I remarried after the tragedies and extreme sorrow when losing practically my entire family.

Jimmy and I together going to an event. When we were younger. Jimmy did NOT want to go at all!!! He was a VERY bad boy that night. :O)

Jimmy VERY sick with the flu fell asleep on the sofa with his teddy bear...no joke..lol

Jimmy today. He is a prince to put up with me!

Kimberly, my daughter is my hero. She taught me how to become a better mother.

Kimberly being a teenager years ago at Christmas. And yes, that's her darling worn out parents...jimmy and me!

Kimberly recently getting married again. Her husband is a Saint. She has 5 children and he has 1 child. oy! :O) We adore him!!!!

Kimberly, our only child. And she has turned out to be a wonderful child of God.

Sheila - my very best friend is my hero - she taught me TRUE friendship. Sheila loves me no matter what the circumstances may be. Sheila also taught me how to get in to trouble and to get out of trouble. lol

Sheila on one of her horses

Judi is my hero – she taught me the true definition of courage. Judi is such a "giver" and never expects anything back for it.

Cheryll is my dear hero – Cheryll taught me to believe in angels. She also showed me how to laugh at ourselves. She taught me FUN!!

Jan (yellow jacket) is my wonderful hero and best friend "for all the right reasons"........Jan literally changed and saved my entire life. It's much too long of a story to explain. But, I love her for being so patient with me and interested in me. Listening to her was the smartest thing I have ever done in my life. Jan brings me treasures just by hearing her voice and what she has to say....Jan really showed me how to look at the stars in the way they should be viewed. I love her. p.s. she asked me not to show her face

Peggy is my delightful hero. Peggy is Jan's dear friend. Peggy is part of an amazing puzzle. Peggy has taught me how to listen to stories. Peggy has also taught me to be me. Peggy and Jan have always told me that I am indeed very smart. Those are words I did not hear much.

My hero Pattie has always been there for me and has taught me to believe in the universe. Pattie also taught me how to properly clean my kitchen. LOL Pattie's heart shines.

Teri, my hereo, taught me to laugh even more! In fact, Teri taught me to laugh until I was gasping for air. Teri is a very special friend of mine. I embrace her.

My darling Aunt Jacqueline, and my wonderful cousin Phillipe are one of my greatest hereo's.

My hero is Barbara. She taught me to trust myself. Barbara kept telling me how smart I was when I was feeling so insecure. She also taught me that wearing too much rouge was ok. (that's an inside joke between the two of us) Barbara would take her shirt off her back for you. She has for me. I love her so much. I am fortunate to know her. Barbara and Jack on one of there trips around the world.

Barbara and Jack on there honeymoon

My hero is Lisa. Lisa showed me the world in her own way. Lisa is a "giver" and loves it. She loves to please others in so many ways. I miss her so much. I looked up to her. Lisa has a misunderstanding about a job situation which involved me. So, I have tried so much to open my arms and heart to her, but she isn't ready for it. She and I use to travel together. We always had so much fun. Lisa is brilliant!!! She has such a lovely singing voice. Lisa will always be my hero and friend. I miss you Lisa.

Vicky is a hero of mine too. She showed me how to survive a lightening storm in a tent under a tree. LoL. Yes, it's a long story. Vicky has such a lovely singing voice. I have known her since we were in elementary school. She taught me that even if we had not seen each other in years, it feels as if we have always been friends for life. I adore her.

Robert taught me NOTHIN!!! lol......Seriously, Robert is a true hero of mine...the funniest human being on earth!!! I love him so much!!!

George has been a hero of mine since we were in Elementary school. George and I use to spend the night in his tent in the woods when we were very young. Had so much fun....George taught me many things. Such as how to break in an old mansion that has been vacant for decades. The thing we found in the mansion were thrilling. George taught me how to fish, hunt for oysters, and build steps out of dirt. George and I use to be so stupid when it came to his little boat. George would call me and say, "hey jackie, we are going to have a hurricane, let's go out in the boat"....and yes, that was thrilling for me....we felt as if we owned the Lynnhaven Inlet/River.....I believe we actually did. George also taught me how to shoot him with a "Bebe" gun. It's such a long story....but to make it short, George mistakenly shot me with his bebe gun and it hurt me a lot. So he told me I could shoot him while he ran back and forth like a duck in a carnival. LOL. GEZZZZZZZZ, we were stupid. We loved playing in the woods and finding neat things...We had another friend by the name of Jimmy who joined us with our antics. George grew up to be an outstanding musician. His music/lyrics are some of the best music/lyrics I have ever heard. When it's time for George to meet his maker, I can guarantee you, George will have his guitar in his hands. George is my hero forever.

My hero is my dear friend since High school by the name of Al Palmer. The first time I really got to know Al was the day I ran away from home on my bicycle. I knew Al just briefly from school, but I ran into him down at Virginia Beach where he was working. Make a long story short, he made sure my parents knew I was safe and they picked me up. Yes, I got in a lot of trouble for running away, but in the long run, I received a wonderful new friend, Al. Al and I, in my opinion were GREAT out on the dance floor....wow, Al can dance!! To this day, if I am in any trouble, or very sad, all I need to do is call or write Al, and he will appear right in front of me with no questions ask. During the Viet Nam war I was told Al had been killed. I felt so lost hearing this news. And to find out, Al had survived his horrific gun wound. Since then Al has protected our country in many different facets. I am very proud of him. I am honored Al is my hero and friend for life.

Another hero of mine is Mickey.....Mickey only has a half a leg left due to diabetes. She has the best and most positive attitude....when I feel "down and out" I know Mickey will always make me laugh. Mickey and I have known each other too long. Ever since the early 70's. Mickey is one of my greatest inspirations in life. This picture was taken 3 years ago at her 60th birthday party. She teaches me something new every time I talk to her on the phone.

Artist, musicians, photographers, singers, dancers, creative people!!! Fun and funny people...people who know and understand love and freedom. i do my VERY best to surround myself with these people. which makes me a very fortuante person.

Meet the original Beatles!!! :o)

John

Paul

George

.............and Ringo

Sting

Are you looking for pure love and passion? Here it is...

"Dogs are miracles with paws."  ~Attributed to Susan Ariel Rainbow Kennedy ! Be nosy and love your dog back

Kevin Richardson-The Animal Whisperer

Max's friend....this is Chippy's corner made by Max T. Lane

..

Jackie Trudel LaneCreate Your Badge

..