Play

Play Next

Add to queue
Play

Play Next

Add to queue

316 plays

Play

Play Next

Add to queue

422 plays

Play

Play Next

Add to queue

326 plays
Genre: Club / Electronica / House

Location MEXICO CITY, Selecciona tu región., Mé

Profile Views: 23486

Last Login: 5/12/2011

Member Since 3/21/2007

Website pop-corn.com.mx

Record Label Pop Corn - Punto Beat

Type of Label Indie

Bio

JAEN PANIAGUA (Pop.Corn to manager/Beat Point Director) Dj and musical producer that to early age a special sense by music develops, are there when the true interest begins to create it. One has developed in the electronic scene for already several years, having touched styles like progressive, electro, minimal, minimal tech, techno and acid house. Account with some tracks of its production, like Sexta Feira, Shinjuku, Sucre, Was there, Welcome to Basika harvesting a too fine taste for his live act. Being without doubt a boom in all presentations touching in the best festivales and clubs of all the Mexican Republic, taking it to exceed the borders having tour by Japan in the 2008 and for the 2009 was programmed for the greatest festival of carnival in Brazil for the month of February where I represent Mexico like the unique one of its species to side of great personalities like Audio Jack, James Monro, Antix, Jorgensen, Gabe, Marcelo V.O.R. Label Manager of Pop.Corn Music which is taking the preference of the public thanks to its great productions of personalities like Stephan Bodzin, Marc Romboy, Martin Eyerer, Namito, Umek, Anja Schneider, Butch, Shonky, Miss Jools, Camea, Tim Xavier, Dusty Kid, Lutzenkirchen, Spektre, R.P.O., Phatjak, Audio Junkies, Paul Ritch, Okain to mention some. Jaen Paniagua is the chief of a main directorate of Punto Beat Magazine; the more important virtual magazine of Mexico is seen and admired around the globe and ah shown in spaces and displays of great artists like Oliver Huntemann & Dusty Kid having a full success at world-wide level. Jaen Paniagua doubtlessly a star that shines and thanks to the public and represents Mexico changing the paradigms and ideas of the world towards his country. .. .. .. .. .. .. .. .. .. .. .. .. .. .. .. .. .. ....Jaen Paniagua - With who?.. by ..Jaen Paniagua.... .... .. .. ....Post a comment!.... ....Add to friends.... ....Jaen..Paniagua.. ...... ..Jaen Paniagua.. ..23 years old from..Mexico City, MX... ..Jaen Paniagua | DJ | PROMOTOR | BOOKING AGENT | Play - Feel - Enjoy | Pop.Corn Music .. ....Jaen Paniagua | Play - Feel - Enjoy | Pop.Corn Music .. .. .. .. .. ....FACEBOOK.... ....PUNTOBEAT.... ....POP.CORN.... .. .. ....Please, do not remove this line....... .. .. ..

Members

J A E N P A N I A G U A

Influences

...... ...... .. .. .. .. .. .. .. ....Jaen Paniagua - With who?.. by ..Jaen Paniagua....

Sounds Like
No recent updates in this category.
Why not...
Bio:
JAEN PANIAGUA (Pop.Corn to manager/Beat Point Director) Dj and musical producer that to early age a special sense by music develops, are there when the true interest begins to create it. One has developed in the electronic scene for already several years, having touched styles like progressive, electro, minimal, minimal tech, techno and acid house. Account with some tracks of its production, like Sexta Feira, Shinjuku, Sucre, Was there, Welcome to Basika harvesting a too fine taste for his live act. Being without doubt a boom in all presentations touching in the best festivales and clubs of all the Mexican Republic, taking it to exceed the borders having tour by Japan in the 2008 and for the 2009 was programmed for the greatest festival of carnival in Brazil for the month of February where I represent Mexico like the unique one of its species to side of great personalities like Audio Jack, James Monro, Antix, Jorgensen, Gabe, Marcelo V.O.R. Label Manager of Pop.Corn Music which is taking the preference of the public thanks to its great productions of personalities like Stephan Bodzin, Marc Romboy, Martin Eyerer, Namito, Umek, Anja Schneider, Butch, Shonky, Miss Jools, Camea, Tim Xavier, Dusty Kid, Lutzenkirchen, Spektre, R.P.O., Phatjak, Audio Junkies, Paul Ritch, Okain to mention some. Jaen Paniagua is the chief of a main directorate of Punto Beat Magazine; the more important virtual magazine of Mexico is seen and admired around the globe and ah shown in spaces and displays of great artists like Oliver Huntemann & Dusty Kid having a full success at world-wide level. Jaen Paniagua doubtlessly a star that shines and thanks to the public and represents Mexico changing the paradigms and ideas of the world towards his country.
Jaen Paniagua - With who? by Jaen Paniagua
Post a comment!
Add to friends
JaenPaniagua
..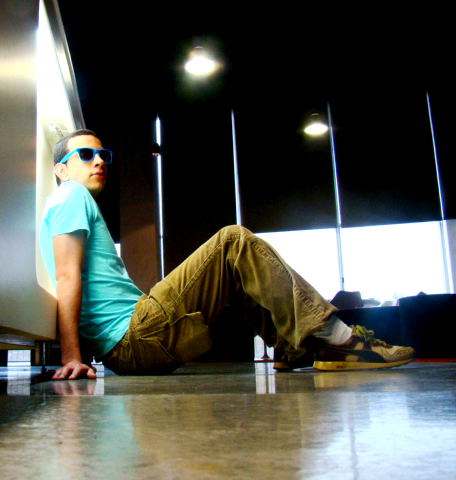 Jaen Paniagua
23 years old from
Mexico City, MX.
Jaen Paniagua | DJ | PROMOTOR | BOOKING AGENT | Play - Feel - Enjoy | Pop.Corn Music
..
Jaen Paniagua | Play - Feel - Enjoy | Pop.Corn Music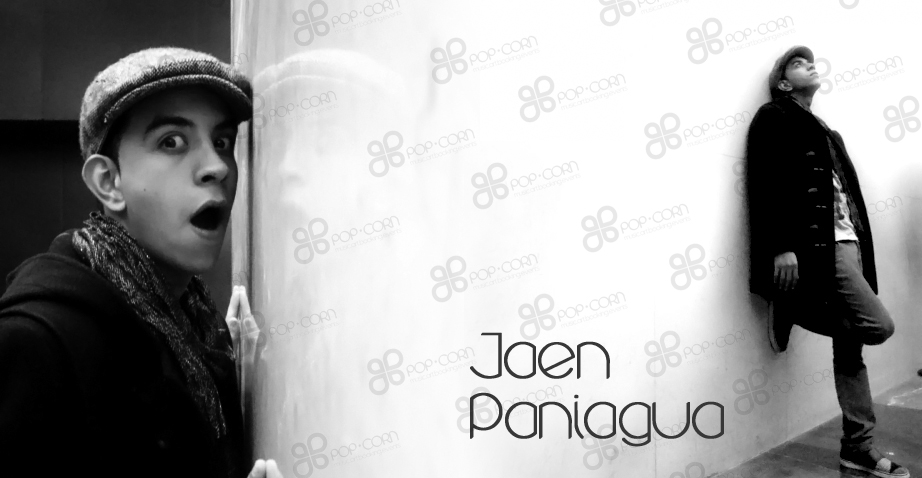 Please, do not remove this line.
.. ..
Member Since:
March 21, 2007
Members:
J a e N
Influences:
Jaen Paniagua - With who? by Jaen Paniagua
Record Label:
Pop Corn - Punto Beat