I haven't been on Myspace much. Still mastering! Try a free demo master! Send your .wav or .aif file to sonikwheel@sonikwheel.com using your favorite program for sending large files, such as SendSpace or YouSendIt. Cheers!
Bill Jacobs hasn't earned any badges yet... have you?
General

Currently mastering the Joe Bayer Band, featuring Gary U.S. Bonds. (This version isn't mastered yet. Check back soon.)

The music on my player is not necessarily music I mastered. There's also music I like, music by Myspace friends, and artists I work with in other ways. Some are demos that haven't been mastered yet. If you've recorded your own music... The best way to judge how your mixes would sound with Sonik Mastering is to try a free test master.

OK, on to my interests...

My kids, God, family, friends, nature, wildlife, walks, hiking, camping, music, kayaking, getting away from abusive people, mountain biking, golf, fishing, water skiing, movies, book stores, coffee, micro brewed beer, Long Island wine, spirituality, reading, NY Yankees, NY Giants, concerts, tennis, ADD and ADHD, snow days, sleigh riding, gardens, my pets, thinking, sleeping late, pizza with anything on it except anchovies, ancestral homes: Ireland (I have dual citizenship), Denmark, and Scotland, birds, butterflies, flowers, trees, (yes, I'm a nerd), old buildings, playing keyboards and writing music not as often as I'd like, and art - especially Claude Monet and other impressionists, plus Georgia O'Keeffe, Emily Carr, Vincent van Gogh, Paul Gauguin, Harold Weston, and Caroline Abbott. Visit Caroline's Myspace page by clicking on the painting below. Caroline does great poster art too.... Check the poster below...

"The music business is a cruel and shallow money trench, a long plastic hallway where thieves and pimps run free, and good men die like dogs. There's also a negative side." ~Hunter S. Thompson

"I've never known a musician who regretted being one. Whatever deceptions life may have in store for you, music itself is not going to let you down." ~Virgil Thomson

"It's the music that kept us all intact, kept us from going crazy." ~Lou Reed



Stan Getz Community Member Badge
http://stangetz.ning.com

Music

Movies

Television

Books

I'm currently reading "Game Plan for Life" by Joe Gibbs. Very inspirational so far.

Recommended books for musicians:

"The Future of Music: Manifesto for the Digital Music Revolution" by David Kusek and Gerd Leonhard

"The Self-Promoting Musician" by Peter Spellman

"I Don't Need a Record Deal! Your Survival Guide to the Indie Music Revolution" by Daylle Deanna Schwartz

"Making Music Make Money: An Insider's Guide to Becoming Your Own Music Publisher" by Eric Beall

"Mastering Audio: The Art and the Science" by Bob Katz

"Moneymaking Music: Your complete guide to making, keeping, protecting, and growing your music-success fortune" by Jeffrey P. Fisher

Lately I'm reading books on physics and astronomy. I'm also into reading old stuff... Greek, Roman, Medieval, Renaissance. It feels like someone from the far distant past is here today, talking through their writing. Sophocles is great.

The Bible is a great book. (obviously)

-- Stalking the Soul --

Did you know that men can be victims of physical and emotional abuse by women? Men usually stay quiet about it, feeling that no one will believe them or understand. Abusive women (and men) can so skillfully conceal their abuse (physical or psychological) that they come across as charming and kind to others. The hatred that the abuser projects onto their victim calms the abuser's inner tension, allowing the abuser to act pleasantly in the outside world. In time, the identity of the victim is profoundly eroded, leading to depression, debilitating anxiety, and other symptoms of severe stress, including suicide. Victims are isolated from family and friends. They lose all self esteem in both their own eyes and their abuser's. The abuser poses as the victim, only to seduce her next victim: another giver and healer. Often, emotional abuse builds over a long period of time until it becomes so unbearable that victims lash out in frustration and anger, only to appear unstable and aggressive themselves. This is the intent of many abusers: to systematically destabilize and confuse their victims (with irrational, threatening behavior that preys on the victim's fears and self-doubts), to isolate and control them, and ultimately to destroy their identity. These relentless predators are incapable of compassion or empathy, always blame the victim, and never see their actions as wrong. Here's a good book about abuse at home and in the work place:

"Stalking the Soul: Emotional Abuse and the Erosion of Identity", by Marie-France Hirigoyen

A BLESSING

May you listen to your longing to be free.

May the frames of your belonging be large enough for the dreams of your soul.

May you arise each day with a voice of blessing whispering in your heart that something good is going to happen to you.

May you find a harmony between your soul and your life.

May the mansion of your soul never become a haunted place.

May you know the eternal longing which lives at the heart of time.

May there be kindness in your gaze when you look within.

May you never place walls between the light and yourself.

May your angel free you from the prisons of guilt, fear, disappointment, and despair.

May you allow the wild beauty of the invisible world to gather you, mind you, and embrace you in belonging.

By John O'Donohue, author of "Eternal Echoes: Celtic Reflections on Our Yearning to Belong"

"If I were not a physicist, I would probably be a musician. I often think in music. I live my daydreams in music. I see my life in terms of music. ... I get most joy in life out of music." ~Albert Einstein

"Music was my refuge. I could crawl into the space between the notes and curl my back to loneliness." ~Maya Angelou

"Quit playing what you think I want you to play!" ~ Gil Evans

"If it sounds good, it is good." ~ Duke Ellington

Heroes

My Mom, my kids, my grandparents, great-great-great... grandma and grandpa Ardipithecus ramidus and all my ancestors going back to the beginning of life, without whom I and a lot of us would not be here, mastering engineer Bob Katz for his work to make recorded music sound good again, Albert Einstein, soldiers fighting for freedom for all people, Jeanne d'Arc, Katie Ostrom, Mother Teresa, St. Thérèse Martin, St. Francis of Assisi, Coretta Scott King, Dr. Martin Luther King, Jr., and Pope John Paul II.

"The idea that beauty is revolutionary is a revelation to me... I've discovered the part of my brain that can't decode anything, can't add, can't work from verbalized concepts, but that does make melodies with pitch and rhythm... beauty is enough." ~Beth Anderson, composer

"I would advise you to keep your overhead down, avoid a major drug habit, play everyday, and take it in front of other people. They need to hear it, and you need them to hear it." ~James Taylor

"I never tried to prove nothing, just wanted to give a good show. My life has always been my music, it's always come first, but the music ain't worth nothing if you can't lay it on the public. The main thing is to live for that audience, 'cause what you're there for is to please the people." ~Louis "Satchmo" Armstrong

"Music is a moral law. It gives soul to the universe, wings to the mind, flight to the imagination, a charm to sadness, and life to everything." ~Plato

"Don't ask me, I don't know." ~Ozzy Osbourne
Bill Jacobs & Sonik Mastering has 13655 friends.
Play

Play Next

Add to queue

Play

Play Next

Add to queue

Play

Play Next

Add to queue

Play

Play Next

Add to queue

Play

Play Next

Add to queue
About me:
.... I like nice people with integrity, music, the outdoors, nature, and lots of other things listed over in the interests section.
We're living in amazing times, when everyone can record their own music and distribute it around the world. Gone are the days of big record labels putting out cloned commercial junk and ripping off artists. Gone are commercial radio playlists that control everything people hear. (Well, almost.) These are very exciting times!
"One word frees us of all the weight and pain in life: That word is love." ~Sophocles
The music playing on this page is not necessarily music that I mastered. Some are songs I like by MySpace friends, some are by artists I work with in different capacities, and others may be demos. Much of the success of mastering depends on the quality of the mix, and its difficult to judge mastering without knowing the quality of the mix. If you'd like to hear how your mixes will sound with audiophile quality mastering, please try a free demo.
....
---> SONIK WHEEL MASTERING <---
Mastering Anywhere in the World
You can elevate the quality of your music without spending a fortune, with Sonik Wheel's affordable, audiophile quality mastering.
You can have your songs professionally mastered for $25 per song up to $300 for a full-length CD.
SONIK MASTERING ON-LINE
Mastering is the art and science of taking a collection of completed mixes and preparing them for replication, distribution, and enjoyable listening.
Sonik Wheel optimizes your recordings with the careful use of equalization, parallel compression, limiting, stereo and harmonics enhancements, analog tape modeling, and other processing (only if needed) to give your music a consistent and professional sound from track to track.
Sonik Wheel can transfer your mixes and reference masters over the Internet with no loss of sound quality to and from anywhere in the world. This means no travel expenses or customs issues for our overseas clients.
We can upload DDP masters over the Internet directly to CD manufacturers for the fastest delivery possible. Or we can record your master to Taiyo Yuden discs with Sequoia, one of the top audio mastering workstations.
"They loved the master... It sounds GREAT! He just signed with Universal Records for a 6 CD deal!" ~ Tom at On Track Recording, USA
SONIK'S WARM, ANALOG-LIKE SOUND
Because recorded music today ends up in the digital domain, often sounding cold and flat, Sonik Wheel is skilled at restoring a rich, warm, and spacious analog-like sound using special techniques and equipment like the Crane Song HEDD 192.
We use K-System metering and monitoring to help prevent the hyper-compressed, distorted, and ear-fatiguing sound found on many CDs today. Designed by mastering guru Bob Katz, the K-System integrates the best concepts of the past with current psychoacoustic knowledge.
REAL RADIO-READY SOUND ™
Despite popular myth, there is no advantage to making songs extra loud for radio. The truth is that hyper-compressed music does not sound louder on the air. Radio processing brings every song up to the same loudness level. Songs that are mixed or mastered too loud will sound even more distorted and flat after radio processing. Sonik Wheel masters are specially designed to survive potentially damaging radio processing. A properly mixed and mastered song, with its greater dynamic range, may actually sound louder on the radio!
If you like loud music, turn the knob of your playback system clockwise. Songs with greater dynamic range will probably sound louder.
STILL WANT YOUR MIXES LOUD?
OK, say you're a metal or hard rock band and you want your songs intrinsically loud. We can make your mixes loud without destroying them. We use special processors and techniques, such as parallel compression, soft clipping, equalization, and the Crane Song HEDD 192, plus a few other tricks, to make your mixes loud with a minimum of distortion.
SONIK'S GEAR
We use some of the same gear used by the world's top (and most expensive) mastering studios, such as equalizers and the linear phase split compressor by Algorithmix and the Brickwall Limiter from the TC Electronic Mastering System 6000.
Our Lipinski Sound monitors and amplifier were designed by famed engineer Andrew Lipiniski, recognized by the U.S. National Bureau of Standards as having perfect hearing. Check out our Lipinski Sound L-707 loudspeakers at www.lipinskisound.com.
Check out our gear here.
SONIK'S EXPERIENCE
Sonik Wheel's owner and chief engineer, Bill Jacobs, has more than 30 years of experience as a musician and audiophile concerned with the sound quality of recorded music.
ISRC
Sonik Wheel can encode your songs with International Standard Recording Codes (ISRC). The ISRC is the international identification system for sound recordings. ISRCs provide the means to automatically identify your recordings for royalty payments.
AUDIO REPAIR
We can eliminate unwanted noises from otherwise perfect recordings, such as metronome ticks, a squeaky chair, door slam, cell phone ringing, "p"s popping, and digital clicks. Occasional audio repairs are included with all Sonik mastering.
SONIK'S LOW PRICES FOR HIGH QUALITY MASTERING
Check out our new low prices for independent artists: $25 per song up to $300 for a full-length CD.
With the value of the US Dollar hitting record lows as compared to the Euro and other currencies, there has never been a better time to master your CD's in the USA.
Click here for a currency converter to see how much $25 US dollars equals in your currency.
Packages include a red book standard production master CDr, backup master CDr, and Internet ready mp3s converted directly from 32-bit masters.
TRY A FREE DEMO MASTER!
If you're considering having a project mastered, please feel free to send a mix for a free Sonik demo master. The best way to judge mastering is to hear one of your own mixes mastered. Much of the ultimate sound quality of mastering depends on the mix.
Drop a .wav or .aif file in the Sendspace Drop Box at the Sonik Wheel website. Be sure to include your email address so we can contact you.
FOR BEST RESULTS IN MASTERING - Remember, "Less is more"
Please do not add any processing or effects to the overall mix at mixdown. Do not compress, limit, EQ, normalize, use an exciter or finalizer, or add tube saturation or analog simulation. A little compression at mixdown is OK, but only if it is necessary for a specific effect. (Compression, EQ, etc. are OK on individual tracks.) Its often best not to compress a mix before mastering. We may want to equalize and do a few other things before adding compression.
Leave plenty of headroom for mastering. Peak levels should never exceed -3 dBFS and the average mix levels should be around -10 to -18 dBFS or lower (average sum of the left and right channels). (RNDigital Labs offers a free plug-in meter, called Inspector, that monitors headroom.)
Use the best mic and preamp you can afford, especially on lead vocals. Rent a vocal mic if you need to.
Use the highest bit resolution and sample rate possible. Record at 24-bit (or higher) rather than 16-bit of possible. This can significantly improve sound quality. If all you have available is 16-bit, we can work with that also. In addition, recording at higher sample rates, generally up to 96 kHz, can further improve the sound.
Mixdown to 32-bit float or 24-bit resolution. (16-bit is acceptable if that's all you have available, but try to avoid it.)
Please feel free to send me a message if you have questions about preparing your mixes for mastering.
We have more tips at www.sonikwheel.com.
SONIK CAREER AND MARKETING PLANS
Success starts with a clear, realistic plan. Later, measure your success and adapt. Sonik Wheel offers music career planning services to specially selected artists. Contact us at sonikwheel@sonikwheel.com for availability.
SONIK WHEEL ARTIST MANAGEMENT
Sonik Wheel provides personal management services for specially selected artists, such as singer, songwriter, and voice actor Marie Ingerslev, so that our artists can focus more on music and less on business. Please contact us for information and availability. Visit Marie's website here.
..
Fill out your e-mail address
to receive our newsletter!
Answer "yes" at the Myspace warning.
..
..
..
"Music is perpetual, and only the hearing is intermittent." ~Henry David Thoreau
You Are an Old Soul
You are an experienced soul who appreciates tradition.
Mellow and wise, you like to be with others but also to be alone.
Down to earth, you are sensible and impatient.
A creature of habit, it takes you a while to warm up to new people.

You hate injustice, and you're very protective of family and friends.
Extremely independent you don't mind living or being alone.

Souls you are most compatible with: Warrior Soul and Visionary Soul
"Music expresses that which cannot be said and on which it is impossible to be silent" ~Victor Hugo

Catholic Conservation Center
http://conservation.catholic.org/
Powered by ShareThis
Who I'd like to meet:
Everybody on my music list, all my favorite MySpace artists, singers, songwriters, musicians, and nice people who share similar interests, not necessarily in the music business.
....
..
Recording in New York? Check out
On Track Recording Studio, Long Island ..
"Music is a higher revelation than philosophy." ~Ludwig van Beethoven
"Women's music is underrepresented." ~Beth Anderson, composer
"The earth has music for those who listen." ~William Shakespeare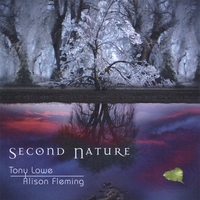 "Second Nature", by Tony Lowe and Alison Fleming, was balloted for 6 Grammy Awards in 2007. Mastering by Sonik Wheel.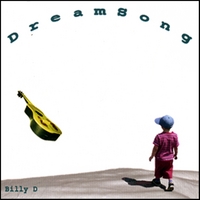 If you like Brian Wilson, you should check out this masterpiece by Billy D.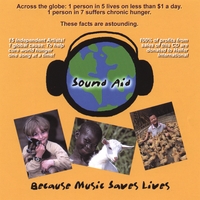 ..
..
Sonik Wheel donated mastering services to support Sound Aid.
..
Sonik Wheel donated mastering services for the Tara Vigil Camp CD to help save the Tara Valley in Ireland.
Independent artists work hard to entertain you, and often struggle financially. Please work hard to support them by buying their music. Thank you.
p.s. I don't use a bot or adder to add friends. Its all done the old fashioned way. :)
Status:

Married

Here for:

Networking, Friends

Hometown:

Port Jefferson, NY

Orientation:

Straight

Height:

5' 5"

Ethnicity:

White / Caucasian

Religion:

Catholic

Zodiac Sign:

Sagittarius

Children:

Proud parent

Smoke / Drink:

No / Yes

Education:

Grad / professional school

Occupation:

Music Business Owner
Suny College Of Environmental Science And Forestry

Syracuse,New York

Graduated:

1990

Student status:

Alumni

Major:

M.S. in Natural Resource Management

Minor:

Planning and Administration

1987 to 1990

Dowling College

Oakdale, NY

Graduated:

1986

Student status:

Alumni

Major:

B.B.A. in Business Administration

Minor:

Marketing

Clubs:

Ancient Order of Turtles

1984 to 1986

Port Jefferson Hs

Port Jefferson,New York

Graduated:

1975

Student status:

Alumni

1972 to 1975
Sonik Wheel Productions

Wading River, New York US

El Supremo, Little Caesar