Play

Play Next

Add to queue
Play

Play Next

Add to queue

2,602 plays

Play

Play Next

Add to queue

1,138 plays

Play

Play Next

Add to queue

579 plays

Play

Play Next

Add to queue

1,396 plays

Play

Play Next

Add to queue

509 plays
Genre: Blues / Rock / Roots Music

Location Nashville, Tennessee, US

Profile Views: 21537

Last Login: 11/14/2012

Member Since 2/8/2007

Website www.studioontheridge.com

Record Label Weston Boys

Type of Label Indie

Bio

.. .. ..Well, here it is...... .. I grew up in north Louisiana, Monroe to be exact. I've been involved in music since a wee little boy thanks to my wonderful music loving parents, who exposed me to a vast array of music- This being your finest of vocal quartets like the Statler Brothers or the pickin's of the one and only Chet Atkins. But seriously, thanks to my older brother I was given the gift of knowing exactly who Gene Simmons was.. before the thought of reality shows like Family Jewels (which is pretty funny) and the great Lynyrd Skynyrd and all your favorite rock/blues/soul/ etc, etc, music. .. I played saxophone in school and even made it my major in college, while at the same time, spending my nights and weekends playing bass and guitar in various bar bands. .. .. I moved to Nashville in 2001, leaving my hometown to pursue my passion of playing/writing/recording. I've certainly been fortunate since my move and have played with several recording artists since my move such as: Steve Wariner, Tracy Byrd, Travis Tritt, James Burton, The Box Tops, Tanya Tucker and Rhett Akins to name a few. In 2005 I signed a record deal with Sony Nashville for my band Stone. We recorded a record only to be let go later from our contract as a result of their corporate merger with BMG that significantly downsized their artist roster as well as their employees... .. I'm currently playing with Country Music Hall of Famer, Steve Wariner. I've been able to play on some great independent records and great songwriters' demo recordings, which is my true passion, recording. I'm also playing with Capital Records artist, Jedd Hughes, and my bands, The Levees and Swamp Rat. We are currently wrapping up our record in my studio, Studio on the Ridge, for Swamp Rat. .. .. The studio is also available for record projects, demos, overdubs and any mixing/editing needs. .. www.studioontheridge.com .. .. Peace and Love!!.. .. .. .. .. .. .. .. .. ...... ..Myspace Editor.... ..Pimp MySpace.. .. .. .. .. .. .. .. .. .. .. .. .. .. .. .. .. .. Aden jamming in the French Quarter, New Orleans.. .. .. .. .. .. .. .. THE LEVEES. .. .. .. .. .. .. .. .. .. .. .............. .. ........ .. .. .. .. .. ME IN A L.A. STUDIO WITH TRACY BYRD. .. .. .. .. ..

Members

Well, uh whoever I'm playing with. .. .. .. .. ..

Influences

Allman Brothers Band, The Meters, Jerry Lee Lewis, Elivs, Zamfir, Boots Randolph, Bootsy Collins, Eric Clapton, Led Zepplin, The Beatles, Merle Haggard, The Black Crowes, AC/DC, Al Green, Van Halen, Tony Joe White, Aretha Franklin, CCR, Bach, The Police, Tower of Power, The Statler Brothers, KISS, Tom Petty, Bad Company, Gov't Mule, Lynyrd Skynryd, Mozart, John Lee Hooker, SRV, .... aw heck you get the picture.

Sounds Like

Cher
It's official.. the Howard Shaft reunion dates have been booked! Friday, December 28, 3 Docs in Ruston, LA and Saturday, December 29, at Live Oaks in Monroe. Pass the word and come on down!!!
03:13 | 132 plays | Feb 22 2009
6 Songs | Sep 21, 2008

12 Songs | Nov 25, 2008

13 Songs | Nov 10, 2008
Bio:
.. ..
Well, here it is....

I grew up in north Louisiana, Monroe to be exact. I've been involved in music since a wee little boy thanks to my wonderful music loving parents, who exposed me to a vast array of music- This being your finest of vocal quartets like the Statler Brothers or the pickin's of the one and only Chet Atkins. But seriously, thanks to my older brother I was given the gift of knowing exactly who Gene Simmons was.. before the thought of reality shows like Family Jewels (which is pretty funny) and the great Lynyrd Skynyrd and all your favorite rock/blues/soul/ etc, etc, music.
I played saxophone in school and even made it my major in college, while at the same time, spending my nights and weekends playing bass and guitar in various bar bands.

I moved to Nashville in 2001, leaving my hometown to pursue my passion of playing/writing/recording. I've certainly been fortunate since my move and have played with several recording artists since my move such as: Steve Wariner, Tracy Byrd, Travis Tritt, James Burton, The Box Tops, Tanya Tucker and Rhett Akins to name a few. In 2005 I signed a record deal with Sony Nashville for my band Stone. We recorded a record only to be let go later from our contract as a result of their corporate merger with BMG that significantly downsized their artist roster as well as their employees.

I'm currently playing with Country Music Hall of Famer, Steve Wariner. I've been able to play on some great independent records and great songwriters' demo recordings, which is my true passion, recording. I'm also playing with Capital Records artist, Jedd Hughes, and my bands, The Levees and Swamp Rat. We are currently wrapping up our record in my studio, Studio on the Ridge, for Swamp Rat.

The studio is also available for record projects, demos, overdubs and any mixing/editing needs.
www.studioontheridge.com

Peace and Love!!
 
.. .. ..
Myspace Editor
Pimp MySpace
Aden jamming in the French Quarter, New Orleans
THE LEVEES.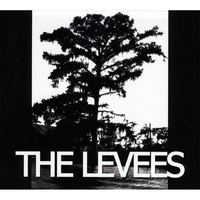 ME IN A L.A. STUDIO WITH TRACY BYRD.
Member Since:
February 08, 2007
Members:
Well, uh whoever I'm playing with.
Influences:
Allman Brothers Band, The Meters, Jerry Lee Lewis, Elivs, Zamfir, Boots Randolph, Bootsy Collins, Eric Clapton, Led Zepplin, The Beatles, Merle Haggard, The Black Crowes, AC/DC, Al Green, Van Halen, Tony Joe White, Aretha Franklin, CCR, Bach, The Police, Tower of Power, The Statler Brothers, KISS, Tom Petty, Bad Company, Gov't Mule, Lynyrd Skynryd, Mozart, John Lee Hooker, SRV, .... aw heck you get the picture.
Sounds Like:
Cher
Record Label:
Weston Boys