Play

Play Next

Add to queue
Play

Play Next

Add to queue

36 plays

Play

Play Next

Add to queue

78 plays

Play

Play Next

Add to queue

40 plays

Play

Play Next

Add to queue

44 plays

Play

Play Next

Add to queue

25 plays
Location US

Profile Views: 7673

Last Login: 7/11/2011

Member Since 8/6/2009

Website www.jazzednet.org

Type of Label Unsigned

Bio

..The Jazz Education Network is dedicated to building the jazz arts community by advancing education, promoting performance and developing new audiences. .. ...... .. .. .. .. .. .. .. .. ..Mary Jo Papich.., president of JEN ...... .. .. .. .. .. .. .. ....John Clayton Jr..., vice-president of JEN ...... .... .... ....FIRST ANNUAL JAZZ EDUCATION NETWORK CONFERENCE...... The Jazz Education Network 2010 Conference Committee is hard at work planning the First Annual Conference to be held at the University of Missouri - St. Louis, May 20-22. We recommend you plan to arrive in St. Louis on Thursday, January 20 morning to attend the Open Board meeting at 10am. Concert/clinics from noon-5pm and the evening concert will prove to be spectacular. Friday & Saturday will be ALL DAY from 9am through about 1am! .... ..Be certain not to miss out on being a part of JEN history by attending the First Annual Conference this May!.... http://www.jazzednet.org/2010_conference........ ........ ..We are very pleased to announce the Professional performers and ensembles that will appear at the Inaugural Conference:........ The Army Blues/Pershing's Own .. Ruben Alvarez .. Shelly Berg .. Wayne Bergeron .. Phil Brown and the New Arts Jazztet .. The Capitol Bones .. The Capital Focus Jazz Band .. The Caswell Sisters .. Ndugu Chancler .. The Clayton Brothers Quintet .. Rosana Eckert .. Lou Fischer .. Victor Goines .. Stefon Harris .. Christian Howes .. Inventions Trio .. The Adam Larson Quintet .. Tom "Bones" Malone .. Bill Mays .. Bob Mintzer .. Osland Dailey Jazztet .. Gene Perla's GO Trio .. Rufus Reid's OUT FRONT Trio .. Bobby Shew .. Sixth Wave .. Terrell Stafford .. Marvin Stamm .. Jerry Tolson Quintet .. Chris Merz' Equilateral .. John Wojciechowski Jazz Quartet .. ...... .... .... ....CONFERENCE CLINICS..:...... ..Jamey Aebersold.. , Anyone Can improvise.. ..Ariel Alexander.. , Where are the Girls? .. ..Frank Alkyer.. , DOWNBEAT Blindfold Test .. ..Carol Argiro/Christy Farnbauch.. , New Knowledge for Engaging Jazz Audiences .. ..Pete Barenbregge.. , Big Band Rehearsal Techniques .. ..Sharon Burch.. , Jazz for kids--easy and fun! Infusing jazz into elementary music .. ..Ndugu Chancler.., Finding the Time: Swing to Salsa! .. ..Gerald Clayton & Friends.., 29 & Under! Panel Discussion .. ..Tim Davies.. , Breaking the Mold: Taking your Big Band Writing to the next level. .. ..J.B. Dyas.. , Tune Learning: A Systematic Method for Memorizing and Retaining the Essential Jazz Repertoire .. ..Dave Fodor.. , JEN Student Composition Forum .. .. ..Antonio Garcia.. , Transcribing Jazz Solos Without Pitches .. ..Victor Goines/John Clayton/Terell Stafford.. , College Entrance Guidance from the Experts .. ..Mark Gridley.. , Teaching Jazz History and Appreciation: A Listening Skills Approach.. ..Stefon Harris.., Composition: The Art of Melodic Progression and Reharmonization .. ..Christian Howes.. , The Classical String Player: Making the Leap to Jazz Improvisation .. ..Cheryl Hughey.. , The Future of Online Media Technology in Jazz .. ..Lisa Kelly and JB Scott.. , Singing Jazz: How do you Begin to Learn Your Craft? .. ..Robert Klevan.. , Listening 101: Get your students to listen to jazz .. ..John Kuzmich Jr... , Digital Magic: Seamlessly From 'Live' Recording to Web Posting in Minutes .. ..Larry Lapin.. , Arranging for the Jazz Vocal Ensemble .. ..Mark Levine.. , Drop 2 for Pianists and arrangers .. ..Victor Lopez.. , Latin Rhythms: Mystery Unraveled (A Practical Approach Introducing Latin Rhythms to the Jazz Ensemble) .. ..Sherry Luchette.. , Hands On Activites In Jazz for K-8 Students .. ..Bob Mintzer.., The Saxophonist in the Rhythm Section .. ..Allan Molnar/Stewart Smith.. , The ALIVE Project - Jazz Education via Distance Learning .... ..Rufus Reid.., Who's Minding the Store! .. ..Fran Morris Rosman.. , An Afternoon with Ella Fitzgerald .. ..Dave Robinson.. , Traditional Jazz--It's Not Just for Breakfast Anymore! featuring the Capital Focus Jazz Band .. ..Judy Shafer.. , Roundtable-Open Discussion on K-8 .. ..Social Networking for New Artists.. .. ..Dean Sorenson.. , Jazz improvisation One Step At A Time .. ..Mike Tomaro.. , Instrumental Big Band Reading Session with the Army Blues .. ..Mike Vax.. , Care and Feeding of the Trumpet Section .. ..Richard Victor.. , ADVOCACY IN ACTION: Tips for EFFECTIVE advocacy! .. ..Michelle Weir.. , JAZZ CHOIR: Effective Rehearsal to Stellar Performance .. ..Artist & Self Management: Panel Discussion .. ...... ....Congratulations to the following School Ensembles that have been selected for performance:.... .... Abraham Baldwin Agricultural College - Tifton, GA .. Austin Academy - Garland , TX .. Brubeck Institute, Stockton , CA .. College of the Mainland - Texas City , TX .. Columbia College Chicago - Chicago , IL .. Hannes Sigfridsson Trio - Stockholm , Sweden .. Ft. Zumwalt North High School - O'Fallon, MO .. Hannibal High School - Hannibal , MO .. Jazz St. Louis All Stars - St. Louis , MO .. Johnston High School - Des Moines , IA .. Marshall University - Huntington , WV .. Milton Academy - Milton , MA .. Missouri 2010 All State Jazz Ensemble .. Metropolitan Area Youth Jazz Orchestra - Omaha , NE .. Niles North High School Jazz Choir - Skokie , IL .. Sperreng Middle Schol Jazz Band - St. Louis, MO .. St. Charles North High School - St. Charles, IL .. Tinley Park High School - Tinley Park , IL .. University of Alabama - Tuscaloosa , AL .. University of California Los Angeles - Canyon Country, CA .. University of Northern Iowa - Cedar Falls , IA .. University of Missouri-St. Louis - St. Louis , MO .. University of West Georgia , Carrollton , GA .. Webster Groves High School - St. Louis , MO .. ................ ......My profile was customized using the ..Taming the Beast.net MySpace Layout Generator............ ..!!! Start Code To Apply Top Banner !!!!.. ...... ...... .. Custom top banner code by Eileen.. .. .. .. .. ...... ...... ..!!! End Code To Apply Top Banner !!!..

Members

.... .. ..PRESIDENT - Mary Jo Papich.. .... Mary Jo Papich is known for her avid support of arts education, specifically jazz - America's art form. Mary Jo has been in public school education for over 30 years. Her career has been focused on teaching and arts administration. For the past seven years Mary Jo has served as Fine Arts Chair at Highland Park High School, located on the north shore of Chicago. She coordinates the high school's award-winning biennial FOCUS ON THE ARTS festival, working with over 400 staff and community volunteers. She served two terms as Vice-President on the Illinois Music Education Association Executive State Board, organizing the exemplary All State Jazz programs. Mary Jo has also served eight years on the Executive Board for the International Association for Jazz Education. .... Specializing in instrumental teaching while acting as the districts Fine Arts Coordinator of 35 schools in the Peoria public school system ('92-'01), she founded and directed the Peoria Jazz AllStars, an all-city honors jazz band. Her Jazz AllStars performances included the '96 and '00 Montreux Jazz Festivals in Switzerland, the '96 North Sea Jazz Festival in the Netherlands, the '00 Umbria Jazz Festival in Italy, the '98 American School Board Association Conference in New Orleans, the IMEA state conference and numerous civic events and college festivals. Prior to her administrative position, Mary Jo was band director at Peoria's Woodruff High School ('82-'92). Under her leadership the WHS Marching and Jazz Bands performed at the Florida Citrus Bowl, Georgia Peach Bowl, Chicago Holiday Parades, Macy's in New York and many other competitions, festivals, and civic events. While at WHS, she was responsible for bringing many jazz greats, including: Claudio Roditi, Red Rodney, Arnie Lawrence, Marvin Stamm, Maynard Ferguson, John Fedchok, and many others. Before leaving Peoria in 2002, she founded a District Preparatory Arts School at Peoria High School. .... Mary Jo's recent honors include receiving the District 113 Superintendent's Recognition Award for the past four years, the Chicago Jazz Ensemble Prestigious Women in Jazz Award and the HP Character Counts Award. She also serves on the Artistic Access to Excellence for the National Endowment for the Arts in Washington, D.C. Past honors include the YWCA Leader in the Arts award, the Peoria Players Outstanding Music Theatre award, the Tri-County Outstanding Educator award, and the Peoria Public Schools Superintendent's Award. DownBeat magazine has cited Mary Jo's students as the best student jazz soloists in the nation. She has been appointed by the Mayor of Highland Park to the Cultural Arts Commission. As an active member of the Highland Park Sister City Foundation she is currently planning the Vallarta Jazz Festival in Puerto Vallarta. She has also been the recipient of the Huesped Distinguido Award from the Mayor of Puerto Vallarta. .... Mary Jo is a graduate of Truman State University and Bradley University. She has been a presenter at the '96 MidWest Band & Orchestra Clinic in Chicago, and the '98,'00,'04, '06 IAJE Conference in New York City. She was also responsible for planning the Leadership Institute for IAJE the past four years. She served on the Mid-west Band & Orchestra Advisory Panel '01, and chaired the first National Jazz Band Advisory Council for Bands of America. She was recently the keynote speaker for the South African Jazz Conference in March 2008 in Cape Town. Her professional affiliations include IMEA, MENC, IAJE, Illinois Arts in Education Alliance, International Women in Jazz, Association and Supervision of Curriculum and Development, and NARAS (National Academy of Recording Arts and Sciences). ........ .... .. ..PRESIDENT ELECT - Dr. Lou Fischer.. .... Dr. Lou Fischer is Professor of Music, Jazz Studies Area Chair/Graduate Coordinator, jazz ensemble director at Capital University. A member of the UNT One O'Clock Lab Band ('71-'74), Fischer holds a BM (Magna Cum Laude '91), and MA (with Honors '92) from the University of Denver, and a Doctor of Arts from Ball State University (Pi Kappa Lambda '99). .... The current jazz division head for Bands of America/Music For All, Lou's forty-five year career represents a veritable Who's Who in American Music, including composing and/or performing studio work, Broadway Shows, and extensive touring with The Crusaders, Red Rodney, Airto, Charlie Byrd, Andy Williams, Emmy Lou Harris, Woody Herman, Louis Bellson, Toshiko Akiyoshi, Bill Watrous and Bobby Shew. Selected recordings include Beaux J Poo Boo All Things Are New; Steve Houghton's Tribute to Gershwin; Bill Watrous' A Time For Love & Bone-I-fied; Shelly Berg's The Joy; Frank Mantooth's A Miracle; and Sunny Wilkinson's High Wire, among many others. .... A Yamaha Silent Bass Artist Representative, clinics/concerts include Europe, Canada, Australia, Japan, Korea, Great Britain, Scandinavia, Mexico, and three hundred+ institutions across the United States. Lou has directed All State Ensembles in Texas (two levels), North Dakota, Illinois, Indiana, Oklahoma, Colorado, Wisconsin, and Louisiana. With compositions and textbooks published by Hal Leonard, Walrus, and Alfred, Lou has also been a contributor to the International Association for Jazz Education Jazz Educator's Journal and Band Director Magazines. The latest textbook is Rhythm Section Workshop for Jazz Band Directors, a complete set including a Director's Manual, DVD, play-along CD and Five workbooks. co-authored with Shelly Berg (piano), Steve Houghton (drums) and Fred Hamilton (guitar). Having served IAJE in many capacities for thirty plus years, Lou was formerly the United States Representative. ........ .... .. ..VICE PRESIDENT -John Clayton.. .... The talents of John Clayton as bassist/composer/arranger/conductor are always in demand within the jazz industry. He graces the cover of JazzTimes Magazine in April, 2009 touting his skills as an arranger. .... John serves as the Artistic Director for the Lionel Hampton International Jazz Festival, which received the National Medal of Arts in 2007. He is also the Artistic Director for the Port Townsend Jazz Camp and the Vail Jazz Camp. .... John co-leads the Grammy © nominated Clayton-Hamilton Jazz Orchestra with brother and saxophonist Jeff Clayton, and drummer Jeff Hamilton. John and Jeff also co-lead the Clayton Brothers Quintet. Both groups are actively touring and recording. .... Clayton began his study of the double bass at 16 when under the tutelage of the famous Ray Brown. His discography includes more than 60 titles. ........ .... .. ..TREASURER -Andrew Surmani.. .... Andrew Surmani is a native of Oakland, California who now resides in Los Angeles. He played trumpet in the California All-State Honor Band, the McDonald's All-American Marching Band and Jazz Band, and the Walt Disney World All-American College Jazz Band. Andrew attended California State University, Northridge where he graduated cum laude with a Bachelor of Music degree in Trumpet Performance. While at Northridge he played with the CSUN Wind Ensemble, Orchestra and Jazz "A" Band. He has toured throughout the USA, Europe and Japan, and performed at Carnegie Hall and Lincoln Center in New York. After playing lead trumpet in shows at Walt Disney World, Andrew returned to southern California to pursue his MBA degree and began working for Alfred Publishing Company. Andrew is currently the Vice President of Marketing and Managing Director, School and Church Publishing. He is co-author of Alfred's Essentials of Music Theory, along with his wife Karen Farnum Surmani, a former LA Unified School District music educator, and Morton Manus, President of Alfred Publishing Company. Andrew currently serves as a founding board member of the Jazz Education Network and is on the curriculum committee for the Masters in Music Industry Studies degree program at CSUN. ........ .... .. ..SECRETARY - Jackie Harris.. .... Jackie Harris has spent the past 28 years providing convention planning, event management, festival/music production, program development, administration/coordination, and tour management services to a variety of clients in the United States and abroad. .... Harris began pursuing creative opportunities in the areas of culture, tourism, music, entertainment and the arts after leaving a profession in the oil industry. She spent nearly 10 years at the New Orleans Jazz and Heritage Festival, as Assistant Fair Director and Night Concerts Producer. She then led the City's Music and Entertainment Commission for eight years marked by tremendous success in re-positioning New Orleans as an entertainment mecca and marketing its rich cultural legacy as the "Birthplace of Jazz." .... Harris began pursuing creative opportunities in the areas of culture, tourism, music, entertainment and the arts after leaving a profession in the oil industry. She spent nearly 10 years at the New Orleans Jazz and Heritage Festival, as Assistant Fair Director and Night Concerts Producer. She then led the City's Music and Entertainment Commission for eight years marked by tremendous success in re-positioning New Orleans as an entertainment mecca and marketing its rich cultural legacy as the "Birthplace of Jazz." .... She also created and serves as executive director of the fourteen year old, Louis "Satchmo" Armstrong Summer Jazz Camp that has provided jazz music education to more than 1400 young music students. ........

Influences

Sounds Like
No recent updates in this category.
Why not...
Bio:
The Jazz Education Network is dedicated to building the jazz arts community by advancing education, promoting performance and developing new audiences.
Mary Jo Papich
, president of JEN
John Clayton Jr.
, vice-president of JEN
..
FIRST ANNUAL JAZZ EDUCATION NETWORK CONFERENCE

The Jazz Education Network 2010 Conference Committee is hard at work planning the First Annual Conference to be held at the University of Missouri - St. Louis, May 20-22. We recommend you plan to arrive in St. Louis on Thursday, January 20 morning to attend the Open Board meeting at 10am. Concert/clinics from noon-5pm and the evening concert will prove to be spectacular. Friday & Saturday will be ALL DAY from 9am through about 1am!

Be certain not to miss out on being a part of JEN history by attending the First Annual Conference this May!
http://www.jazzednet.org/2010_conference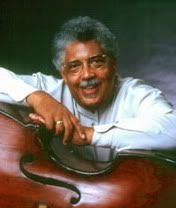 ..

We are very pleased to announce the Professional performers and ensembles that will appear at the Inaugural Conference:


The Army Blues/Pershing's Own
Ruben Alvarez
Shelly Berg
Wayne Bergeron
Phil Brown and the New Arts Jazztet
The Capitol Bones
The Capital Focus Jazz Band
The Caswell Sisters
Ndugu Chancler
The Clayton Brothers Quintet
Rosana Eckert
Lou Fischer
Victor Goines
Stefon Harris
Christian Howes
Inventions Trio
The Adam Larson Quintet
Tom "Bones" Malone
Bill Mays
Bob Mintzer
Osland Dailey Jazztet
Gene Perla's GO Trio
Rufus Reid's OUT FRONT Trio
Bobby Shew
Sixth Wave
Terrell Stafford
Marvin Stamm
Jerry Tolson Quintet
Chris Merz' Equilateral
John Wojciechowski Jazz Quartet
..

CONFERENCE CLINICS:

Jamey Aebersold

, Anyone Can improvise

Ariel Alexander

, Where are the Girls?

Frank Alkyer

, DOWNBEAT Blindfold Test

Carol Argiro/Christy Farnbauch

, New Knowledge for Engaging Jazz Audiences

Pete Barenbregge

, Big Band Rehearsal Techniques

Sharon Burch

, Jazz for kids--easy and fun! Infusing jazz into elementary music

Ndugu Chancler

, Finding the Time: Swing to Salsa!

Gerald Clayton & Friends

, 29 & Under! Panel Discussion

Tim Davies

, Breaking the Mold: Taking your Big Band Writing to the next level.

J.B. Dyas

, Tune Learning: A Systematic Method for Memorizing and Retaining the Essential Jazz Repertoire

Dave Fodor

, JEN Student Composition Forum

Antonio Garcia

, Transcribing Jazz Solos Without Pitches

Victor Goines/John Clayton/Terell Stafford

, College Entrance Guidance from the Experts

Mark Gridley

, Teaching Jazz History and Appreciation: A Listening Skills Approach

Stefon Harris

, Composition: The Art of Melodic Progression and Reharmonization

Christian Howes

, The Classical String Player: Making the Leap to Jazz Improvisation

Cheryl Hughey

, The Future of Online Media Technology in Jazz

Lisa Kelly and JB Scott

, Singing Jazz: How do you Begin to Learn Your Craft?

Robert Klevan

, Listening 101: Get your students to listen to jazz

John Kuzmich Jr.

, Digital Magic: Seamlessly From 'Live' Recording to Web Posting in Minutes

Larry Lapin

, Arranging for the Jazz Vocal Ensemble

Mark Levine

, Drop 2 for Pianists and arrangers

Victor Lopez

, Latin Rhythms: Mystery Unraveled (A Practical Approach Introducing Latin Rhythms to the Jazz Ensemble)

Sherry Luchette

, Hands On Activites In Jazz for K-8 Students

Bob Mintzer

, The Saxophonist in the Rhythm Section

Allan Molnar/Stewart Smith

, The ALIVE Project - Jazz Education via Distance Learning

Rufus Reid

, Who's Minding the Store!

Fran Morris Rosman

, An Afternoon with Ella Fitzgerald

Dave Robinson

, Traditional Jazz--It's Not Just for Breakfast Anymore! featuring the Capital Focus Jazz Band

Judy Shafer

, Roundtable-Open Discussion on K-8

Social Networking for New Artists Dean Sorenson

, Jazz improvisation One Step At A Time

Mike Tomaro

, Instrumental Big Band Reading Session with the Army Blues

Mike Vax

, Care and Feeding of the Trumpet Section

Richard Victor

, ADVOCACY IN ACTION: Tips for EFFECTIVE advocacy!

Michelle Weir

, JAZZ CHOIR: Effective Rehearsal to Stellar Performance

Artist & Self Management: Panel Discussion Congratulations to the following School Ensembles that have been selected for performance:

Abraham Baldwin Agricultural College - Tifton, GA

Austin Academy - Garland , TX

Brubeck Institute, Stockton , CA

College of the Mainland - Texas City , TX

Columbia College Chicago - Chicago , IL

Hannes Sigfridsson Trio - Stockholm , Sweden

Ft. Zumwalt North High School - O'Fallon, MO

Hannibal High School - Hannibal , MO

Jazz St. Louis All Stars - St. Louis , MO

Johnston High School - Des Moines , IA

Marshall University - Huntington , WV

Milton Academy - Milton , MA

Missouri 2010 All State Jazz Ensemble

Metropolitan Area Youth Jazz Orchestra - Omaha , NE

Niles North High School Jazz Choir - Skokie , IL

Sperreng Middle Schol Jazz Band - St. Louis, MO

St. Charles North High School - St. Charles, IL

Tinley Park High School - Tinley Park , IL

University of Alabama - Tuscaloosa , AL

University of California Los Angeles - Canyon Country, CA

University of Northern Iowa - Cedar Falls , IA

University of Missouri-St. Louis - St. Louis , MO

University of West Georgia , Carrollton , GA

Webster Groves High School - St. Louis , MO

..

My profile was customized using the

Taming the Beast.net MySpace Layout Generator

!!! Start Code To Apply Top Banner !!!! ...... ...... Custom top banner code by Eileen
..

!!! End Code To Apply Top Banner !!!..
Member Since:
August 06, 2009
Members:
..
PRESIDENT - Mary Jo Papich
Mary Jo Papich is known for her avid support of arts education, specifically jazz - America's art form. Mary Jo has been in public school education for over 30 years. Her career has been focused on teaching and arts administration. For the past seven years Mary Jo has served as Fine Arts Chair at Highland Park High School, located on the north shore of Chicago. She coordinates the high school's award-winning biennial FOCUS ON THE ARTS festival, working with over 400 staff and community volunteers. She served two terms as Vice-President on the Illinois Music Education Association Executive State Board, organizing the exemplary All State Jazz programs. Mary Jo has also served eight years on the Executive Board for the International Association for Jazz Education.
Specializing in instrumental teaching while acting as the districts Fine Arts Coordinator of 35 schools in the Peoria public school system ('92-'01), she founded and directed the Peoria Jazz AllStars, an all-city honors jazz band. Her Jazz AllStars performances included the '96 and '00 Montreux Jazz Festivals in Switzerland, the '96 North Sea Jazz Festival in the Netherlands, the '00 Umbria Jazz Festival in Italy, the '98 American School Board Association Conference in New Orleans, the IMEA state conference and numerous civic events and college festivals. Prior to her administrative position, Mary Jo was band director at Peoria's Woodruff High School ('82-'92). Under her leadership the WHS Marching and Jazz Bands performed at the Florida Citrus Bowl, Georgia Peach Bowl, Chicago Holiday Parades, Macy's in New York and many other competitions, festivals, and civic events. While at WHS, she was responsible for bringing many jazz greats, including: Claudio Roditi, Red Rodney, Arnie Lawrence, Marvin Stamm, Maynard Ferguson, John Fedchok, and many others. Before leaving Peoria in 2002, she founded a District Preparatory Arts School at Peoria High School.
Mary Jo's recent honors include receiving the District 113 Superintendent's Recognition Award for the past four years, the Chicago Jazz Ensemble Prestigious Women in Jazz Award and the HP Character Counts Award. She also serves on the Artistic Access to Excellence for the National Endowment for the Arts in Washington, D.C. Past honors include the YWCA Leader in the Arts award, the Peoria Players Outstanding Music Theatre award, the Tri-County Outstanding Educator award, and the Peoria Public Schools Superintendent's Award. DownBeat magazine has cited Mary Jo's students as the best student jazz soloists in the nation. She has been appointed by the Mayor of Highland Park to the Cultural Arts Commission. As an active member of the Highland Park Sister City Foundation she is currently planning the Vallarta Jazz Festival in Puerto Vallarta. She has also been the recipient of the Huesped Distinguido Award from the Mayor of Puerto Vallarta.
Mary Jo is a graduate of Truman State University and Bradley University. She has been a presenter at the '96 MidWest Band & Orchestra Clinic in Chicago, and the '98,'00,'04, '06 IAJE Conference in New York City. She was also responsible for planning the Leadership Institute for IAJE the past four years. She served on the Mid-west Band & Orchestra Advisory Panel '01, and chaired the first National Jazz Band Advisory Council for Bands of America. She was recently the keynote speaker for the South African Jazz Conference in March 2008 in Cape Town. Her professional affiliations include IMEA, MENC, IAJE, Illinois Arts in Education Alliance, International Women in Jazz, Association and Supervision of Curriculum and Development, and NARAS (National Academy of Recording Arts and Sciences).
..
PRESIDENT ELECT - Dr. Lou Fischer
Dr. Lou Fischer is Professor of Music, Jazz Studies Area Chair/Graduate Coordinator, jazz ensemble director at Capital University. A member of the UNT One O'Clock Lab Band ('71-'74), Fischer holds a BM (Magna Cum Laude '91), and MA (with Honors '92) from the University of Denver, and a Doctor of Arts from Ball State University (Pi Kappa Lambda '99).
The current jazz division head for Bands of America/Music For All, Lou's forty-five year career represents a veritable Who's Who in American Music, including composing and/or performing studio work, Broadway Shows, and extensive touring with The Crusaders, Red Rodney, Airto, Charlie Byrd, Andy Williams, Emmy Lou Harris, Woody Herman, Louis Bellson, Toshiko Akiyoshi, Bill Watrous and Bobby Shew. Selected recordings include Beaux J Poo Boo All Things Are New; Steve Houghton's Tribute to Gershwin; Bill Watrous' A Time For Love & Bone-I-fied; Shelly Berg's The Joy; Frank Mantooth's A Miracle; and Sunny Wilkinson's High Wire, among many others.
A Yamaha Silent Bass Artist Representative, clinics/concerts include Europe, Canada, Australia, Japan, Korea, Great Britain, Scandinavia, Mexico, and three hundred+ institutions across the United States. Lou has directed All State Ensembles in Texas (two levels), North Dakota, Illinois, Indiana, Oklahoma, Colorado, Wisconsin, and Louisiana. With compositions and textbooks published by Hal Leonard, Walrus, and Alfred, Lou has also been a contributor to the International Association for Jazz Education Jazz Educator's Journal and Band Director Magazines. The latest textbook is Rhythm Section Workshop for Jazz Band Directors, a complete set including a Director's Manual, DVD, play-along CD and Five workbooks. co-authored with Shelly Berg (piano), Steve Houghton (drums) and Fred Hamilton (guitar). Having served IAJE in many capacities for thirty plus years, Lou was formerly the United States Representative.
..
VICE PRESIDENT -John Clayton
The talents of John Clayton as bassist/composer/arranger/conductor are always in demand within the jazz industry. He graces the cover of JazzTimes Magazine in April, 2009 touting his skills as an arranger.
John serves as the Artistic Director for the Lionel Hampton International Jazz Festival, which received the National Medal of Arts in 2007. He is also the Artistic Director for the Port Townsend Jazz Camp and the Vail Jazz Camp.
John co-leads the Grammy © nominated Clayton-Hamilton Jazz Orchestra with brother and saxophonist Jeff Clayton, and drummer Jeff Hamilton. John and Jeff also co-lead the Clayton Brothers Quintet. Both groups are actively touring and recording.
Clayton began his study of the double bass at 16 when under the tutelage of the famous Ray Brown. His discography includes more than 60 titles.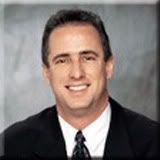 ..
TREASURER -Andrew Surmani
Andrew Surmani is a native of Oakland, California who now resides in Los Angeles. He played trumpet in the California All-State Honor Band, the McDonald's All-American Marching Band and Jazz Band, and the Walt Disney World All-American College Jazz Band. Andrew attended California State University, Northridge where he graduated cum laude with a Bachelor of Music degree in Trumpet Performance. While at Northridge he played with the CSUN Wind Ensemble, Orchestra and Jazz "A" Band. He has toured throughout the USA, Europe and Japan, and performed at Carnegie Hall and Lincoln Center in New York. After playing lead trumpet in shows at Walt Disney World, Andrew returned to southern California to pursue his MBA degree and began working for Alfred Publishing Company. Andrew is currently the Vice President of Marketing and Managing Director, School and Church Publishing. He is co-author of Alfred's Essentials of Music Theory, along with his wife Karen Farnum Surmani, a former LA Unified School District music educator, and Morton Manus, President of Alfred Publishing Company. Andrew currently serves as a founding board member of the Jazz Education Network and is on the curriculum committee for the Masters in Music Industry Studies degree program at CSUN.
..
SECRETARY - Jackie Harris
Jackie Harris has spent the past 28 years providing convention planning, event management, festival/music production, program development, administration/coordination, and tour management services to a variety of clients in the United States and abroad.
Harris began pursuing creative opportunities in the areas of culture, tourism, music, entertainment and the arts after leaving a profession in the oil industry. She spent nearly 10 years at the New Orleans Jazz and Heritage Festival, as Assistant Fair Director and Night Concerts Producer. She then led the City's Music and Entertainment Commission for eight years marked by tremendous success in re-positioning New Orleans as an entertainment mecca and marketing its rich cultural legacy as the "Birthplace of Jazz."
Harris began pursuing creative opportunities in the areas of culture, tourism, music, entertainment and the arts after leaving a profession in the oil industry. She spent nearly 10 years at the New Orleans Jazz and Heritage Festival, as Assistant Fair Director and Night Concerts Producer. She then led the City's Music and Entertainment Commission for eight years marked by tremendous success in re-positioning New Orleans as an entertainment mecca and marketing its rich cultural legacy as the "Birthplace of Jazz."
She also created and serves as executive director of the fourteen year old, Louis "Satchmo" Armstrong Summer Jazz Camp that has provided jazz music education to more than 1400 young music students.